Tattooed rocker and mainstream Hollywood bombshell is a tried and tested formula that has given us Pamela Anderson and Tommy Lee, Joel Madden and Nicole Richie, and Benji Madden and Cameron Diaz.
And 2021 adds another couple to that crew: Kourtney Kardashian and Travis Barker.
The reality star, best known for her time on Keeping Up With The Kardashians, and the Blink-182 drummer got together at the start of 2020, having been friends for years.
In October, Barker got down one knee on a beach in Montecito, California, surrounded by roses and candles, to pop the question. Kardashian said "yes."
Kourtney Kardashian and Travis Barker in New York City on October 16, 2021. The "Keeping Up With The Kardashians" star and the Blink-182 drummer got engaged in October 2021.
Gotham/GC Images/Getty Images
But what can we expect from their wedding?
The Kardashians have given us everything from televised backyard spectacles to secretive Italian nuptials, but we have a few ideas on the route Kourtney and Travis will go down.
Machine Gun Kelly Performance
A celebrity guestlist is a given. As well as being part of a reality TV dynasty, Kardashian is besties with TikTok star Addison Rae and counts actress Megan Fox as another of her best friends, with Kardashian and Barker frequently double dating with Fox's boyfriend Machine Gun Kelly.
Barker and MGK are close collaborators, so we wouldn't be surprised if Machine Gun Kelly contributed to the night's entertainment.
Meanwhile, we expect Barker's Blink-182 bandmate Mark Hoppus will be in attendance, as well as other famous faces from the music world.
The Entire Kardashian Clan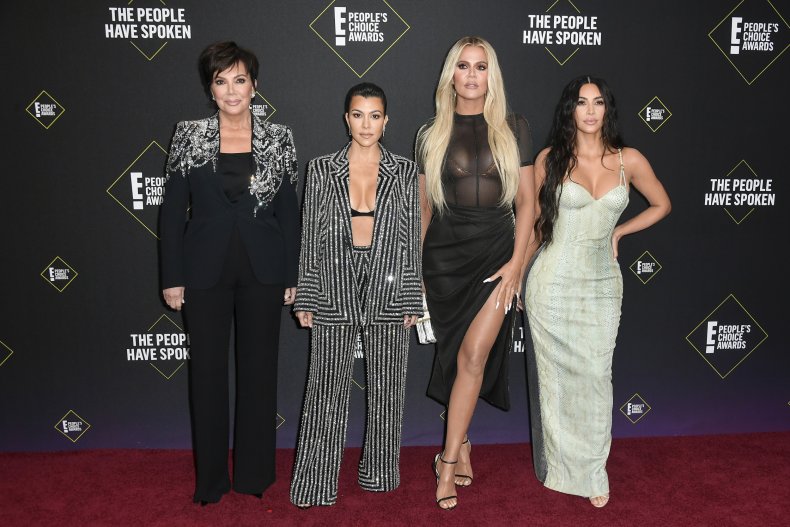 Kris Jenner, Kourtney Kardashian, Khloé Kardashian and Kim Kardashian attend`Kim Kardashian the 2019 E! People's Choice Awards at Barker Hangar on November 10, 2019 in Santa Monica, California.
Frazer Harrison/Getty Images
Of course, Kardashian's family will be among the most famous at the wedding.
Expect momager Kris, sisters Kim, Khloe, Kylie and Kendall, and brother Rob, Kris's partner Corey Gamble and ex-spouse Caitlyn Jenner.
While Kylie's boyfriend Travis Scott, Khloe's on-off boyfriend, Tristan Thompson, and Kim's estranged husband, Kanye West, are likely attendees.
For flower girls and pageboys, Barker and Kardashian will have those spots handled with their children.
Kardashian is mum to Mason, 11, Penelope, 9, and Reign, 6, while Barker is dad to Landon, 18, and Alabama, 15, while his stepdaughter from his relationship with Shanna Moakler, Atiana, will also be attending.
Awkward Exes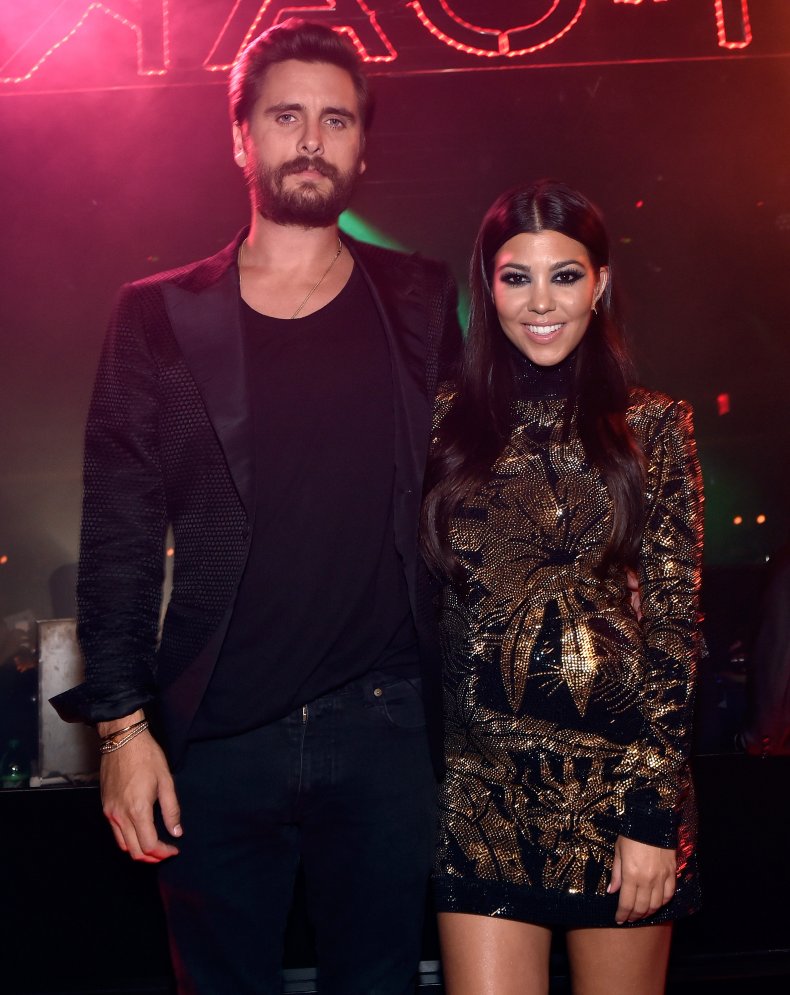 Television personalities Scott Disick (L) and Kourtney Kardashian attend his birthday celebration at 1 OAK Nightclub at The Mirage Hotel & Casino on May 23, 2015 in Las Vegas, Nevada.
David Becker/WireImage
Considering Kardashian has remained close with ex Scott Disick and co-parents their three kids with him, it's likely Lord Disick will be invited.
However, this could get pretty awkward considering Kardashian reportedly turned down his proposals multiple times over the years, and in the recent KUWTK reunion, he said of Kourtney's boyfriends: "I just want to kill them."
It's less clear whether Barker's ex-wife Shanna Moakler, with whom he shares his kids, will be in attendance, as the exes have a rocky relationship.
Goth Decor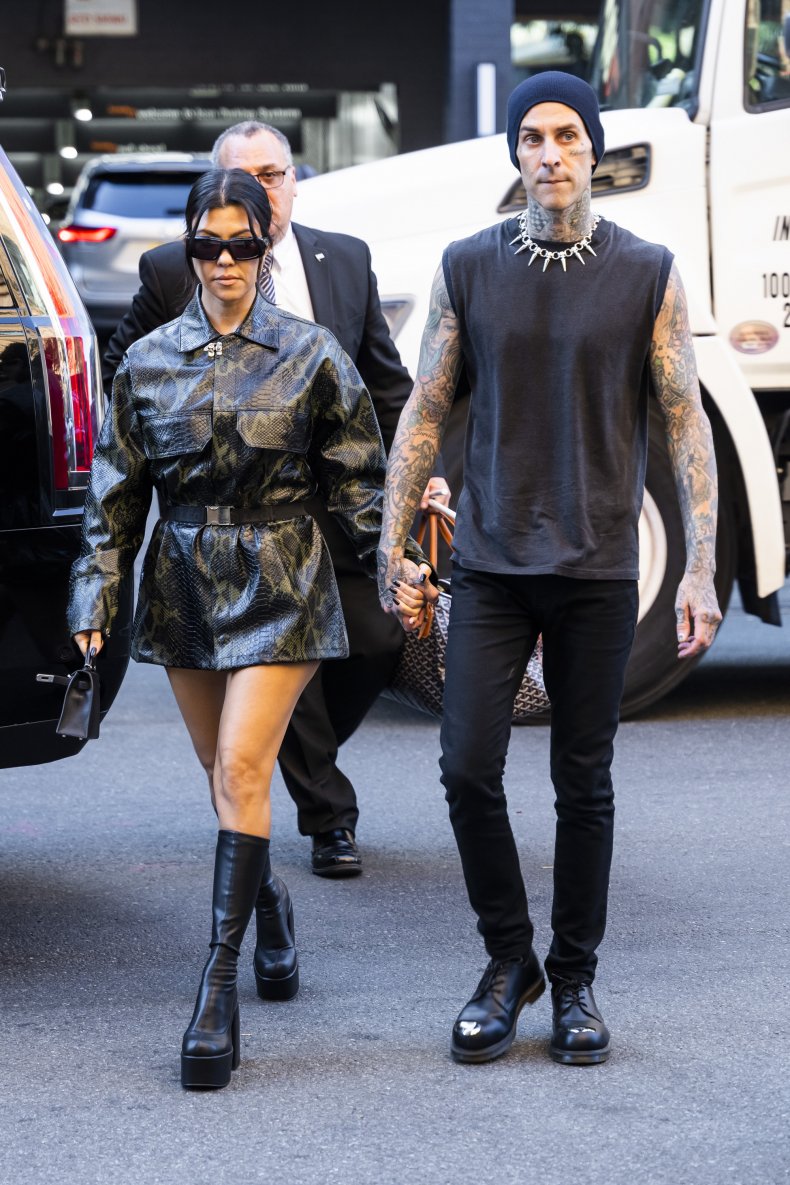 Kourtney Kardashian and Travis Barker are seen in Tribeca on October 14, 2021 in New York City.
Gotham/GC Images
One of our favourite things about Kardashian and Barker's relationship is Kardashian's transformation into full-fledged goth girl, even wearing a Cannibal Corpse t-shirt at one point.
Barker's love of all things edgy and Halloween is well documented, so we're expecting a lot of black, a lot of candles and red roses, and an aesthetic worthy of a My Chemical Romance video.
We don't think Kardashian will go down the full black gown route, but perhaps some edgy accessories, like a leather jacket post ceremony, will be incorporated.
When Barker married Moakler, they had a The Nightmare Before Christmas-themed wedding on the eve of Halloween, so any Jack and Sally references are off the table. Still, there's plenty of hot topic-appropriate references they can make their own.
True Romance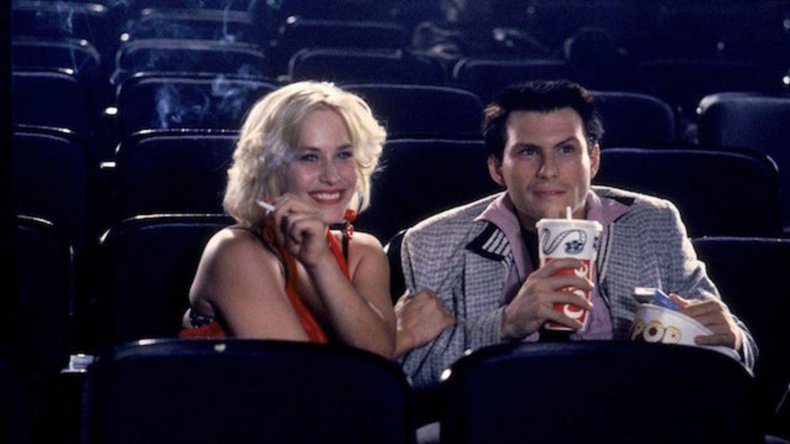 Patrica Arquette and Christian Slater star in "True Romance".
Warner Bros
One movie that will likely be referenced in their vows is True Romance, which the couple have bonded over.
Kardashian and Barker have watched the 1993 movie on date nights and Barker got the phrase "You're so cool!"—the name of the Hanz Zimmer track on the soundtrack—tattooed on him, after his fiancée wrote it on a napkin.
This could be a bit awkward though, considering Barker and Moakler were also fans of the movie, and named their daughter Alabama after Patricia Arquette's character.
Cameras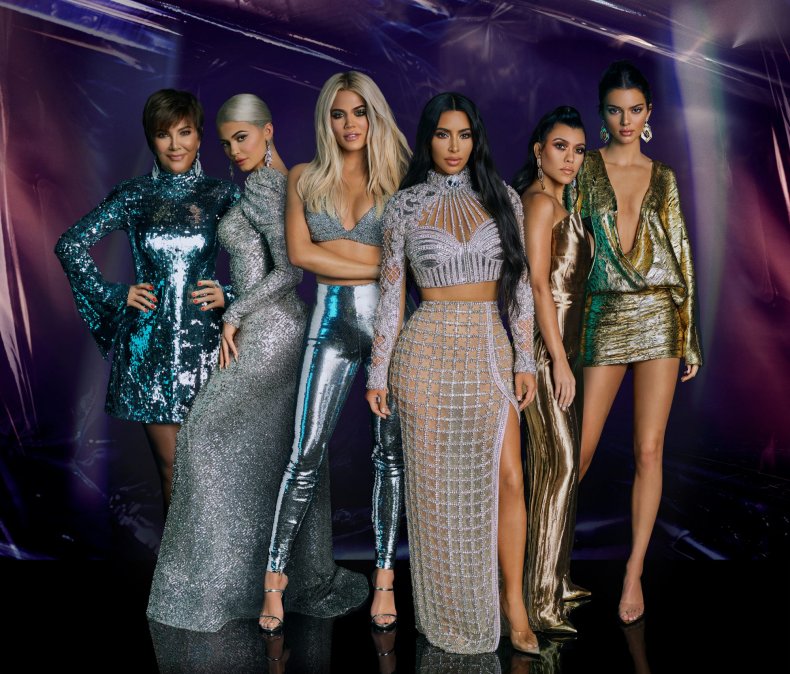 "Keeping Up With The Kardashians" ended this year.
E!
When it was announced that Keeping Up With The Kardashians was ending after a decade, some assumed the family would stop showing us all of their life events as they happen. Then the family went and signed with Hulu for a reality series.
Cameras were spied in the background of Kardashian and Barker's engagement celebration dinner in videos shared by attendees, so if the proposal was filmed for the upcoming show, we're guessing parts of the wedding will also be immortalised on film.
A Whole Lot of Expense
The Lorraine Schwartz-designed diamond ring that Barker proposed is reportedly worth a whopping $1 million, so no expense will be spared with the actual wedding.
Kardashian is reportedly worth $65 million, thanks to her time on KUWTK, her lifestyle brand Poosh, and her various campaigns and product deals—perhaps paling in significance compared to her sisters Kim and Kylie's billion dollar fortunes, but still pretty darn impressive.
Barker is worth an additional $50 million, thanks to his music career with Blink-182, The Transplants, +44, Box Car Racer, TRV$DJAM and The Aquabats, his writing and production credits with other artists, and his company Barker Wellness.
Location Close to Home
Barker had not boarded a flight since 2008, when he was involved in a fatal airplane crash that saw two of his friends and the aircraft's two pilots killed. He himself was hospitalised with severe burns.
In August 2021, he made the remarkable step of taking a flight to Cabo with his girlfriend, crediting Kardashian with giving him the courage to do so.
Despite this, we doubt that a destination wedding is in store for these two.
The wedding will likely be held in California, with both stars living in Calabasas and having got engaged in Montecito.
Vegan Menu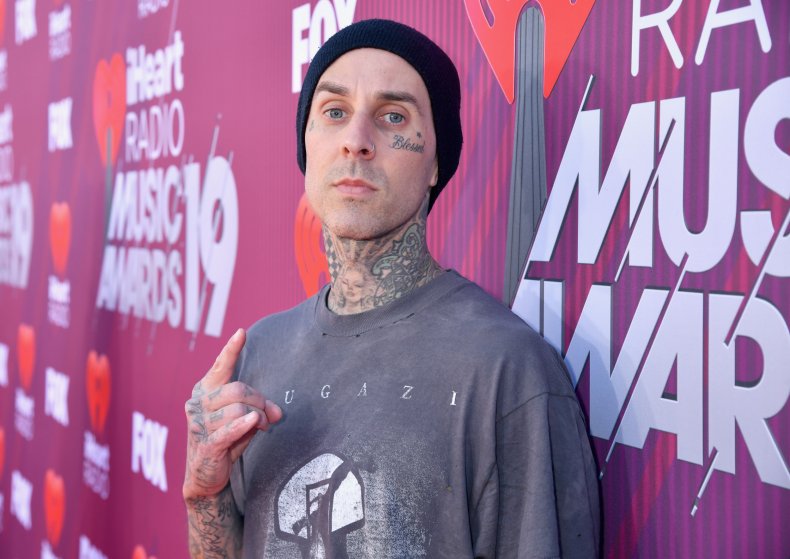 Travis Barker attends the 2019 iHeartRadio Music Awards which broadcasted live on FOX at Microsoft Theater on March 14, 2019 in Los Angeles, California.
Jeff Kravitz/2019 iHeartMedia
The food is one of the most important parts of a wedding—maybe just after, you know, the whole marrying thing—and we predict guests at the Kardashian-Barker wedding will come away feeling rather healthy.
Barker has been vegetarian since he was 15 and vegan for a decade, having decided to go vegan after surviving the plane crash.
Kardashian also mostly sticks to a vegan diet, saying she is now "95%" plant-based.
So, no beef or salmon for their wedding guests.
Tributes to Those Lost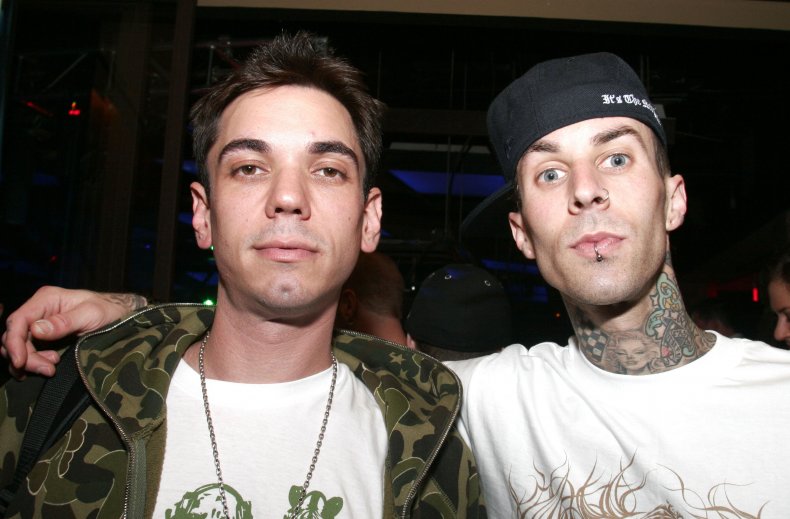 DJ AM and Travis Barker during DJ AM and Travis Barker in Concert at Mixx at the Borgata Hotel in Atlantic City – April 15, 2006 at Mixx at the Borgata Hotel in Atlantic City, New Jersey, United States. (Photo by Nick Valinote/FilmMagic)
Nick Valinote/FilmMagic for HBO
As both bride and groom have suffered losses in their lives, we would expect that they would honour those they miss during their wedding.
Kardashian's father Robert Kardashian died in 2003 from esophageal cancer, while Barker lost his mother Gloria when he was 11 years old.
Barker also lost his personal assistant Chris Baker and his security guard Charles "Che" Monroe Still Jr. in the plane crash, while his best friend, Adam "DJ AM" Goldstein, who survived the accident, died a year later from a drug overdose.