Popular items from this list
HuffPost may receive a share from purchases made via links on this page. Prices and availability are subject to change.
A rhinestone belt to add a lovely touch of glam to your dress
Promising review: "Loved this. I bought it to be added to my best friend's wedding dress. The store was selling a similar belt for about twice the price. This was inexpensive and perfect. We got our seamstress to attach it, and you wouldn't tell it wasn't made with the dress. Definitely recommend." — Dace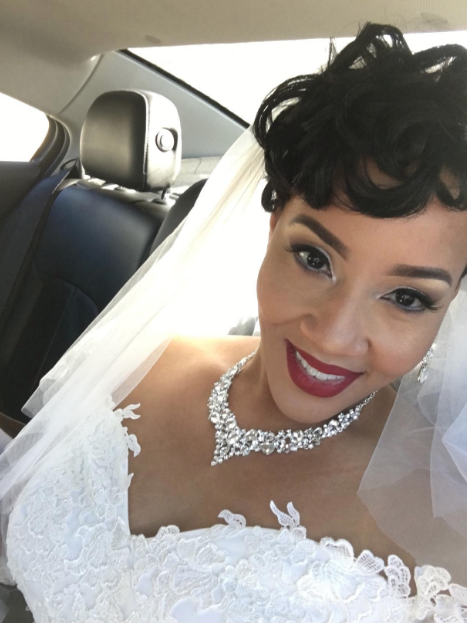 A sparkly necklace-and-earrings set
It's available in 24 colors.

Promising review: "Wore the earrings and necklace for my wedding. Is was very expensive looking. The necklace was well made, and the earrings had additional backs. Packaged beautifully." — Amazon customer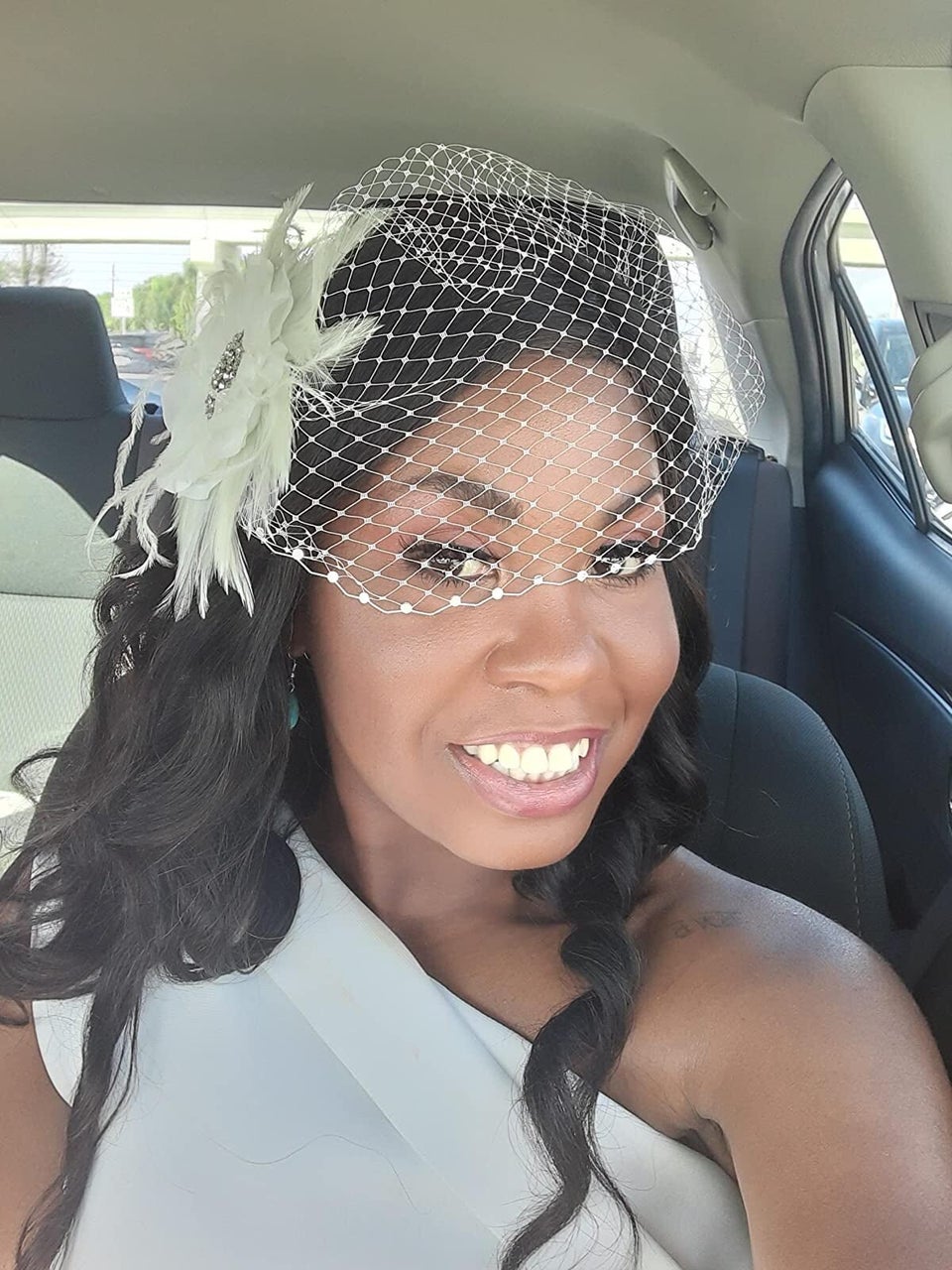 A darling hat veil because you're not about those super-long veils, but still like the idea of wearing a cute one like this
It's available in 35 colors.

Promising review: "Beautiful! The feather clip and veil are separate so you can customize and adjust to your hairstyle. Took me a couple of tries to get it how I wanted, but I managed — in the car, no less." — Elizabeth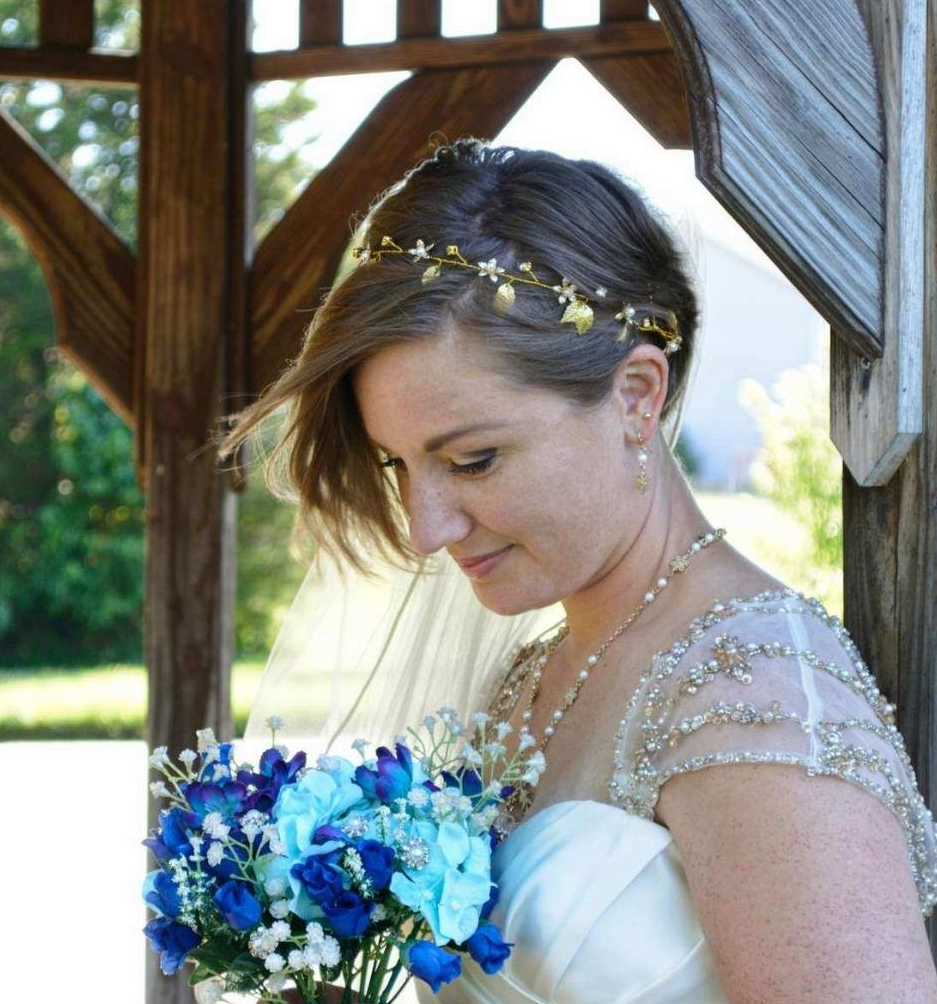 A super-delicate gold leaf band to complement your dress rather than clash with it
Promising review: "I absolutely love the hair vine! It's just what I needed! The bobby pins that come with it keep it very secure!" — Ruth D.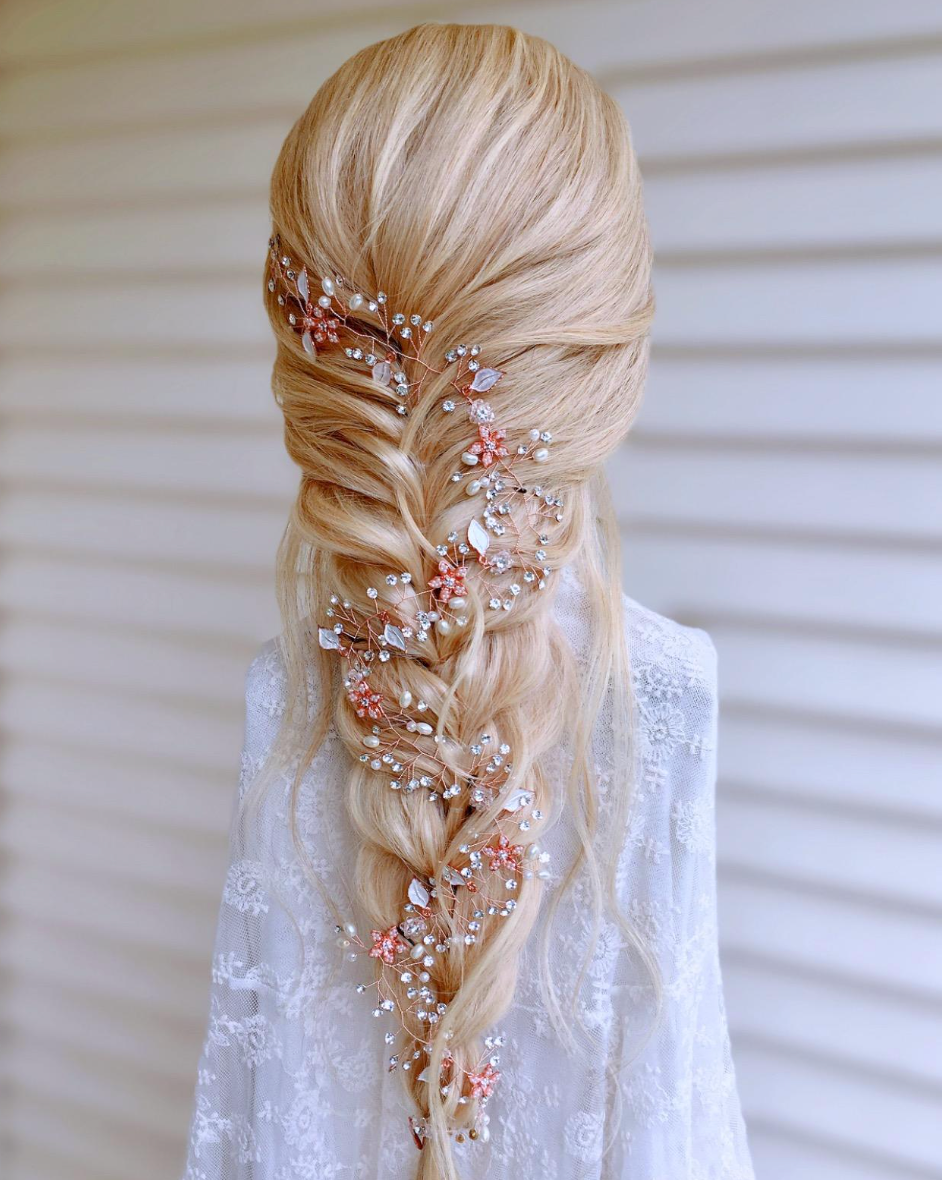 An extra-long hair vine that'll make your hair look absolutely ~ethereal~
Promising review: "I bought this on a whim for my daughter to use in her wedding hairstyle. It was absolutely beautiful! It comes fairly long, so you can cut for different lengths of hair and styles. Does not look cheap at all! Best bargain I bought for her wedding! It is rose gold, but that was perfect for her gown." — Patti O.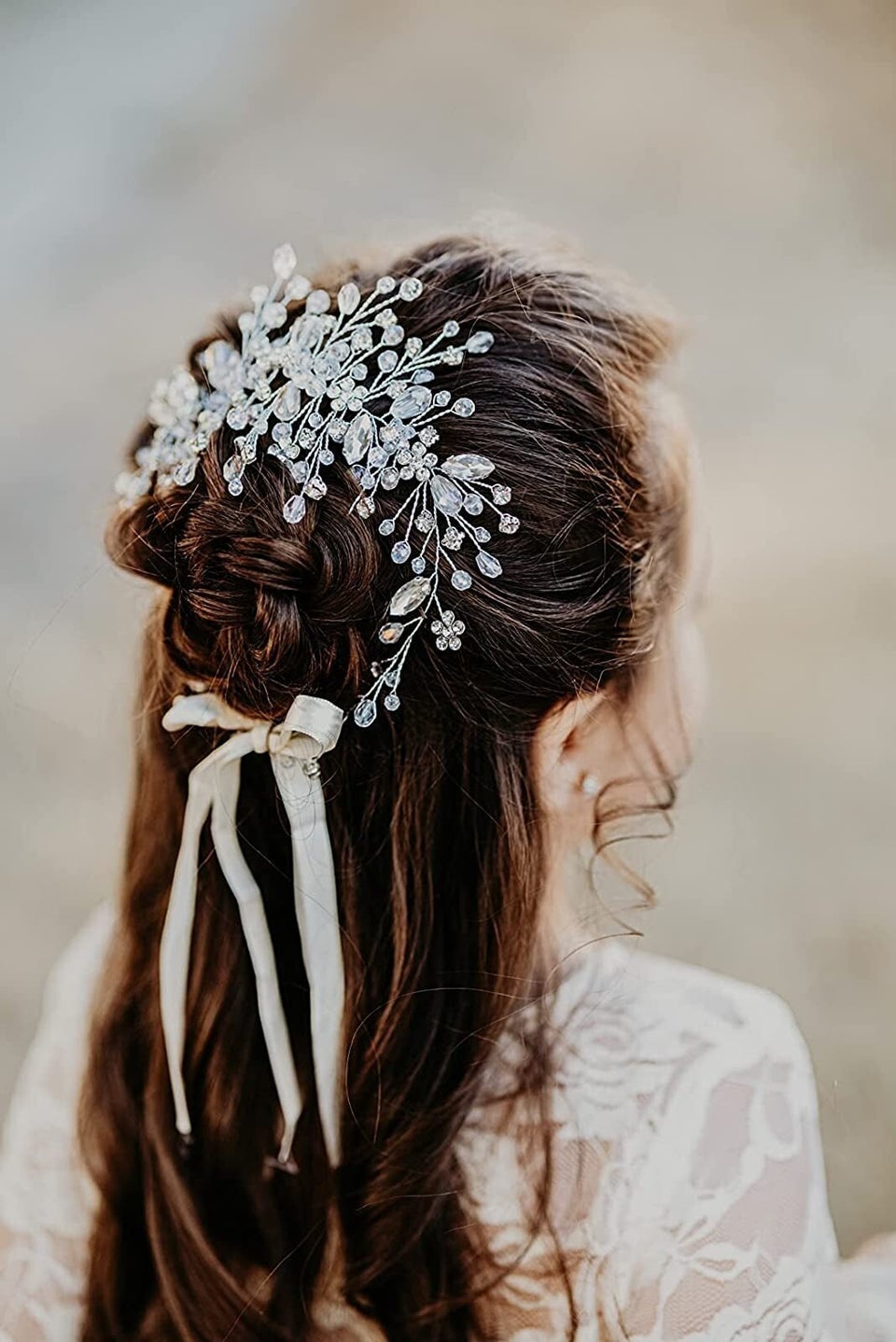 A hair vine that'll become the statement piece of your whole look
Promising review: "I love this headpiece! I recommend it to my brides all the time. I have at least four brides (that I can think of) that have used this headpiece for their wedding. It's affordable and made very well. Very sturdy and doesn't look or feel cheap at all!!" — Nyoka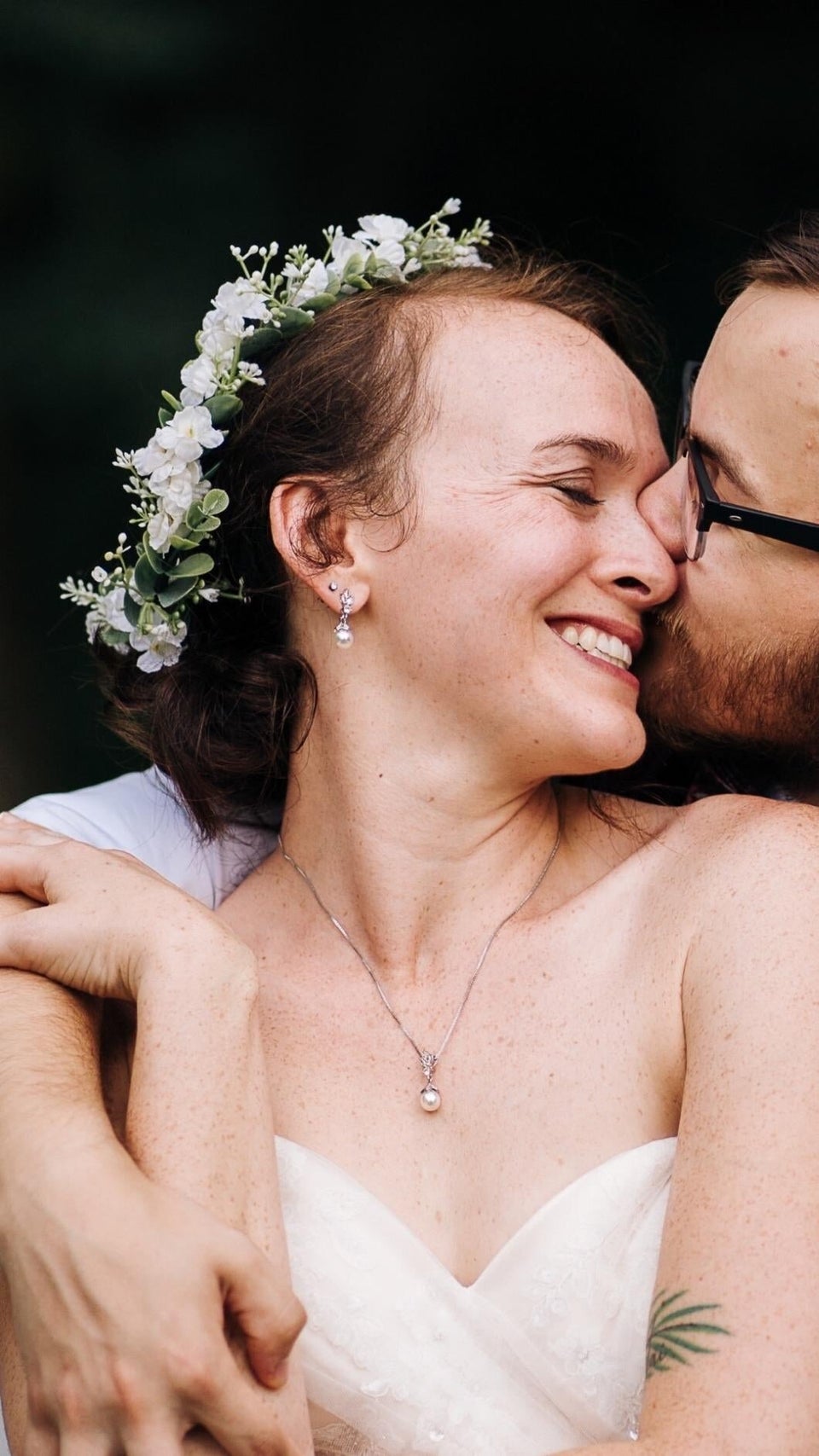 A darling pearl set for when you want a more minimal take on your jewelry
This set includes the necklace and earrings!
Promising review: "Beautiful and excellent! Bought for my wedding, were the perfect accessory, simple and elegant, beautiful but not showy. Not sure when or if I'll ever wear again, but worth it for the wedding day." — Jessica Defreeuw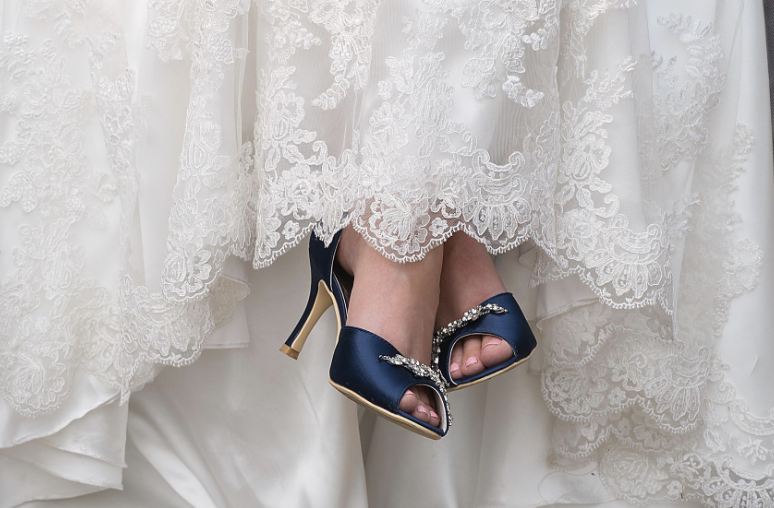 Satin peep-toe pumps you'll love so much you'll plan a vow renewal just to wear 'em again
They are available in sizes 5–11 and in eight colors.

Promising review: "I got these in blue for my wedding shoes, and they were a big hit! Lots of compliments on them throughout the day, and the photographers got some cool shots with them. BUT they need to be broken in! The toes pinched me a lot, so I needed to wear them around the house and do the blow-dryer trick. So keep that in mind for timing. They aren't super comfortable, but manageable for heels." — Elizabeth Crosby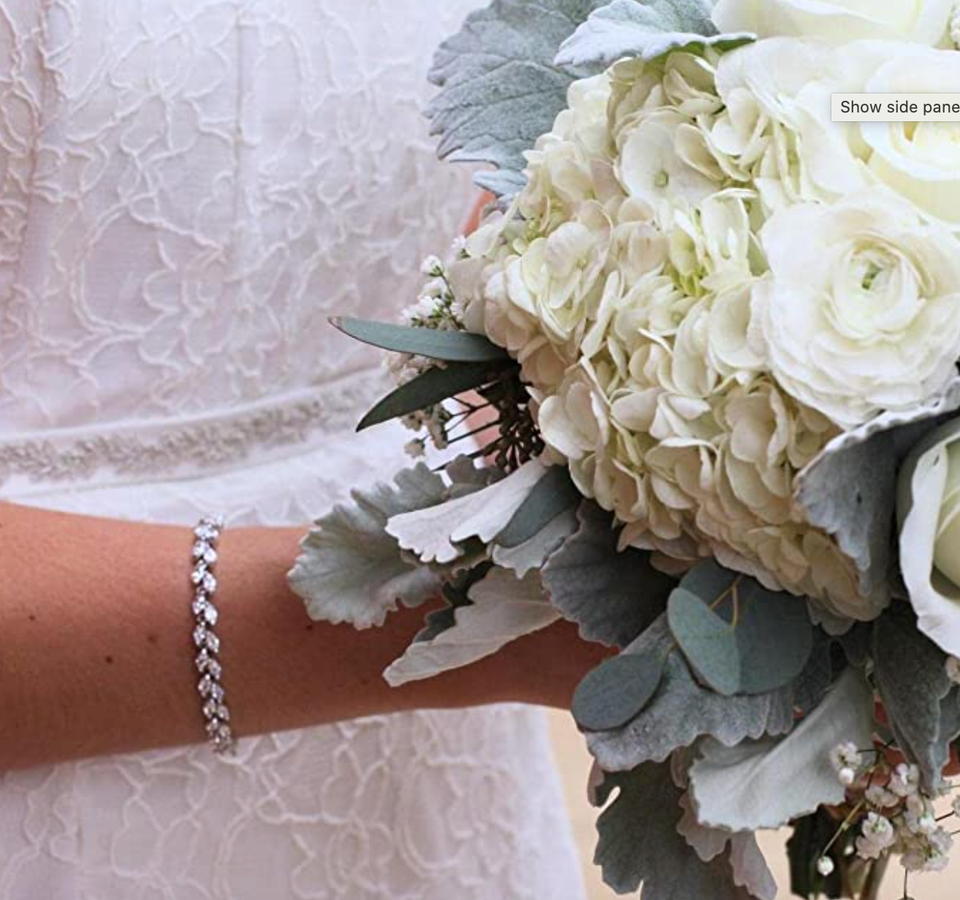 Amazon
A leaf-design tennis bracelet to complement your new wedding band
Promising review: "Very pretty and sparkly!! I wore it for my wedding and loved how elegant it looked with my dress!!" — Valerie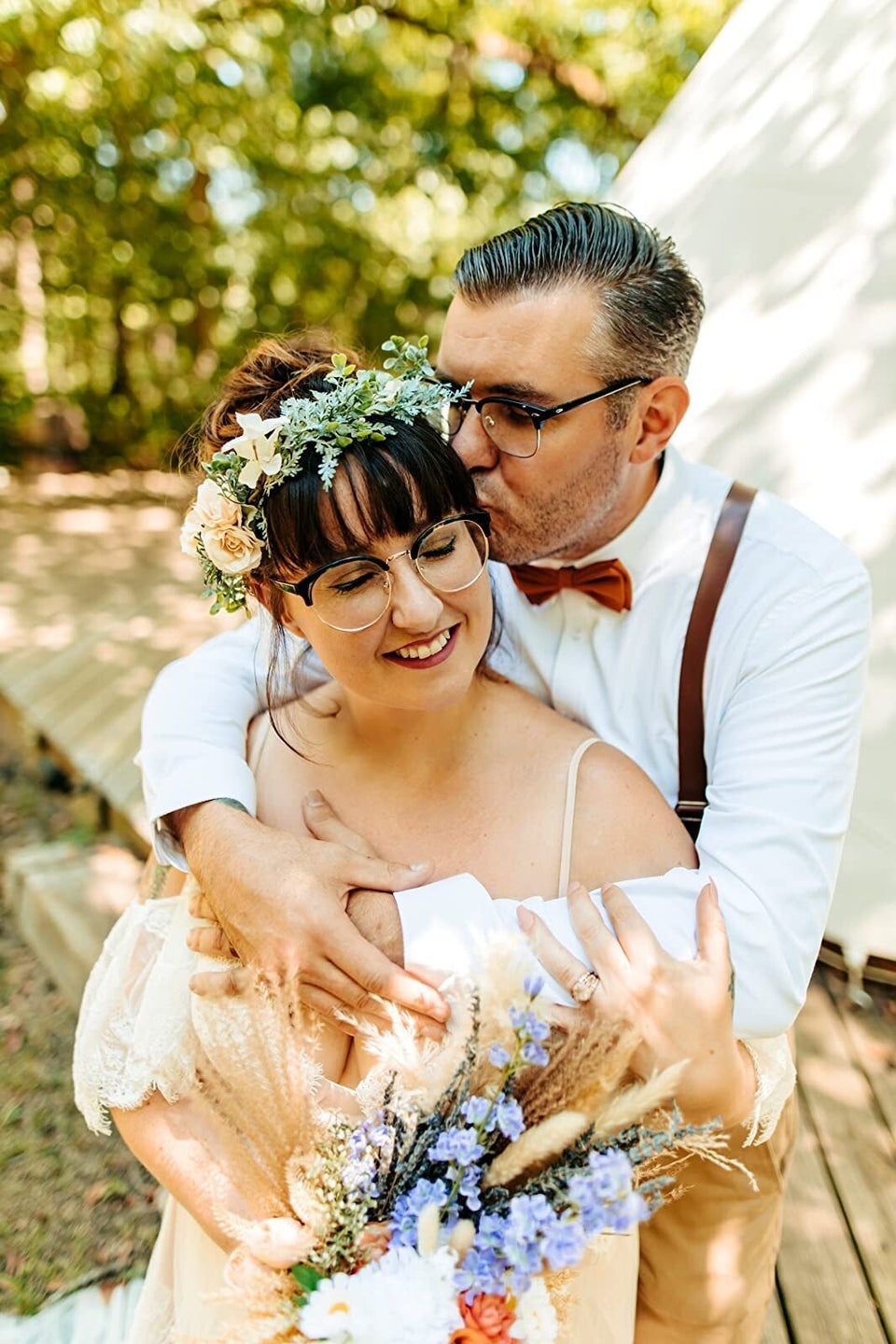 A lovely floral headpiece perfect for your backyard woodsy wedding
It comes in 20 colors.

Promising review: "Bought them for my flower girls in my wedding, and they looked beautiful!" — Lorena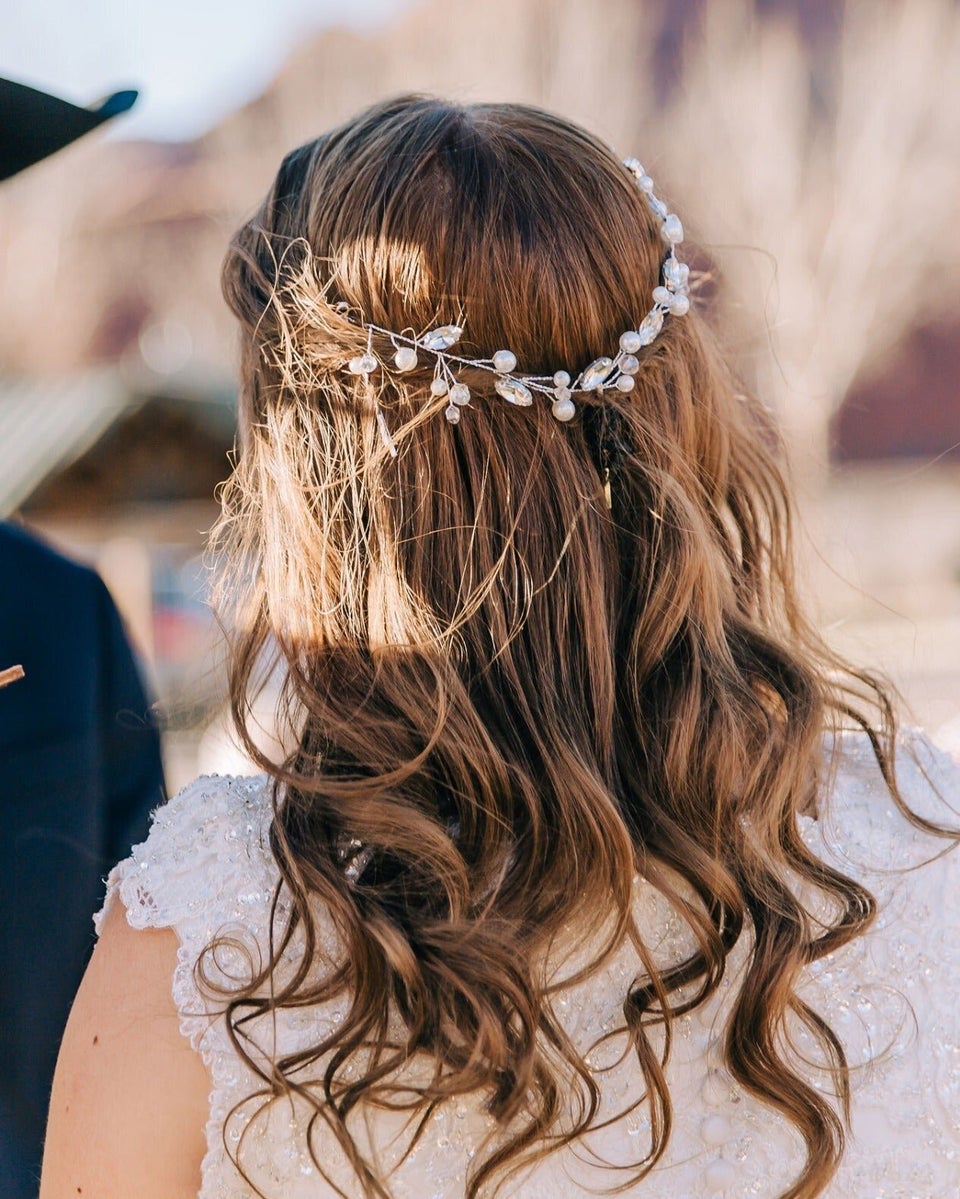 A dainty hair piece with cute little pearls to match the pearl accents all throughout your dress
Promising review: "I bought this and another hair piece to pick one for my wedding hair. This one was perfect! It was just enough glam without being too much, which was the issue with the other piece I bought. It made a perfect crown around my hair, which worked both with my veil and without when I took it off after." — Dani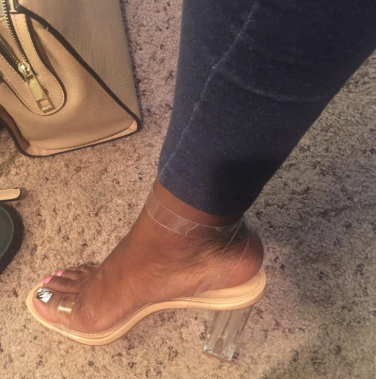 Lucite heels so you can recreate Cinderella's iconic look without having to sacrifice comfort
They are available in sizes 5.5–11 and in seven styles.

Promising review: "Want endless legs? This is your shoe. The transparency creates the illusion, and your legs are instantly 4 inches longer. The shoe fits exactly as expected, not small or tight as others have observed. So versatile I'll have to fight myself not to wear these with everything." — Colts Fan Kim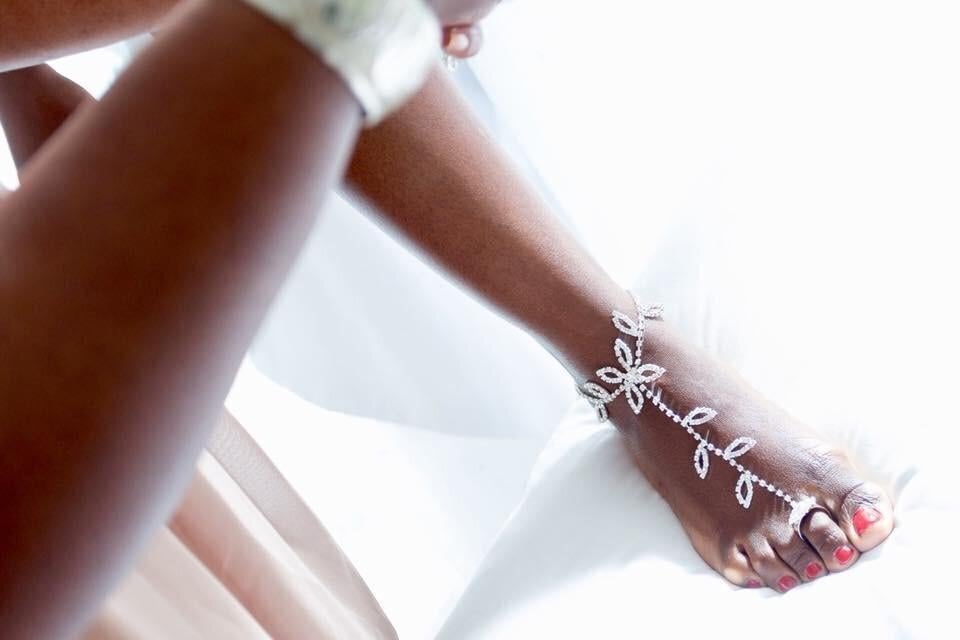 Feet chains so you can still have some va-va-glam on your wedding day, even if it's on the beach and you're barefoot
Promising review: "I used these for my daughter's beach wedding. I was expecting them to break, so I was prepared with string, safety pins, and needles. I wore them all day and night long without any issues. They were so cute!" — TammyT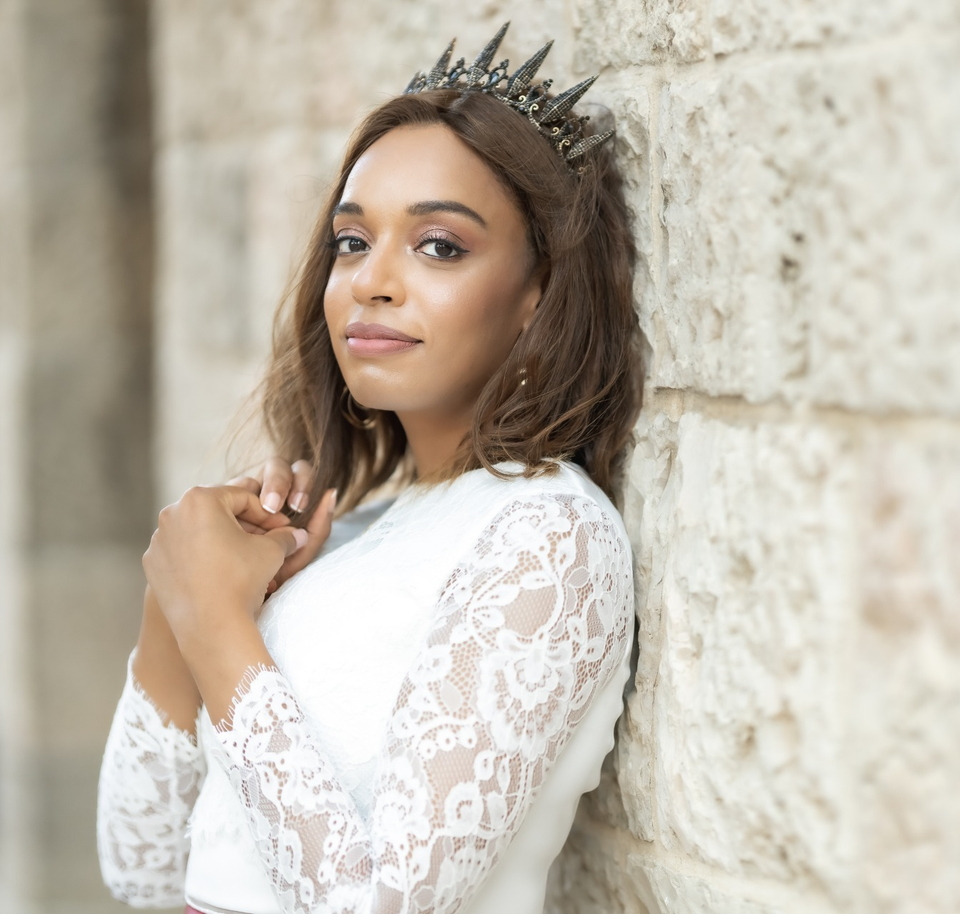 An exquisite tiara that looks like something Ursula would wear to her fifth wedding (in a good way)
Promising review: "BUY THIS! If you're reading this, you're looking for a tiara, crown, something that isn't from Claire's at the mall. This thing is amazing. It's really great quality, a decent weight, surprisingly comfortable, and has a serious wow factor…I was expecting junk for the price. I was thrilled when it came!" — Legare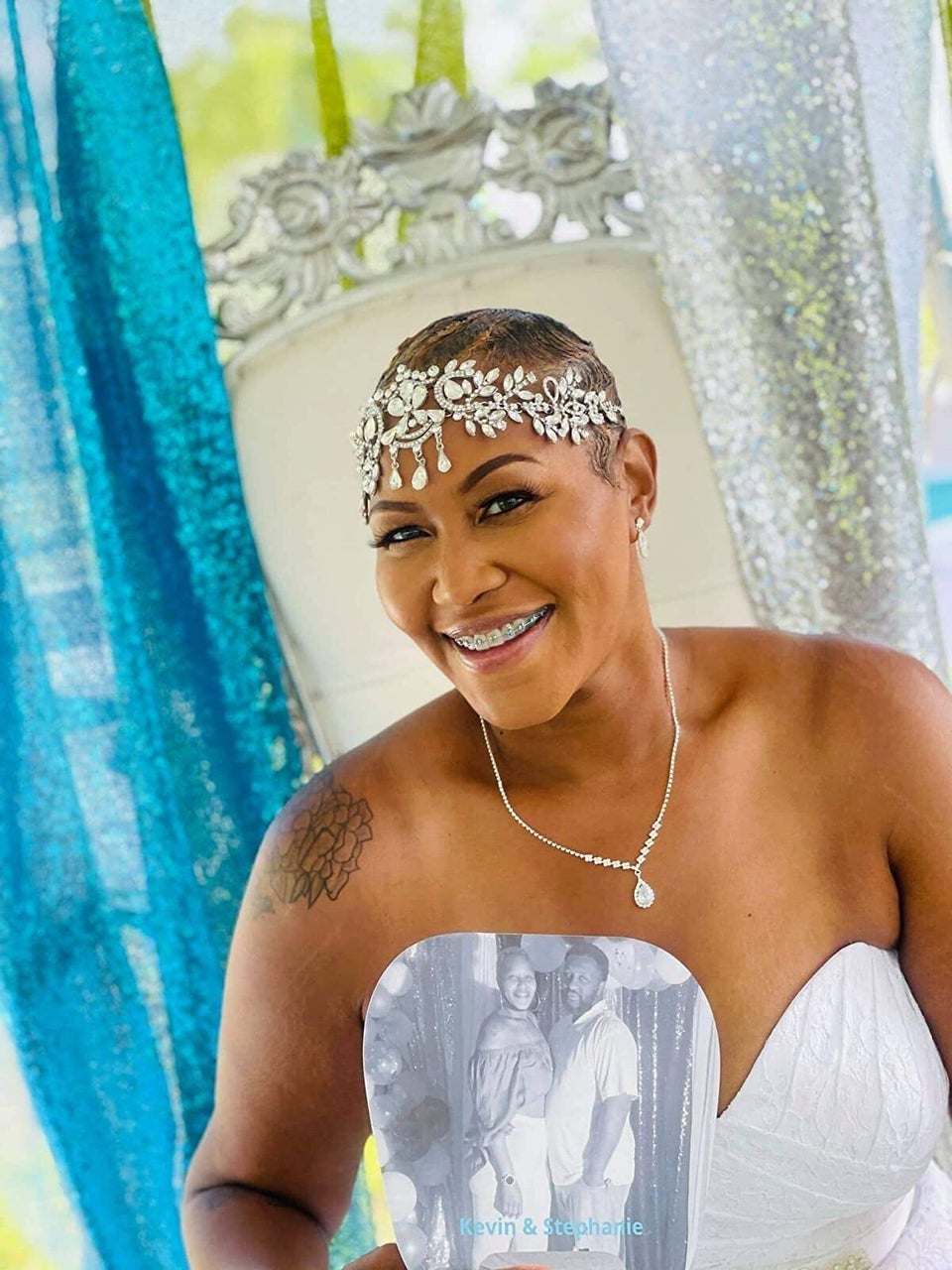 A rhinestone headpiece so shiny and shimmery, the photographer will never have to wonder where you are
Promising review: "Had to use some hair pins to hold it in place, but otherwise this was a showstopper!" — This Guy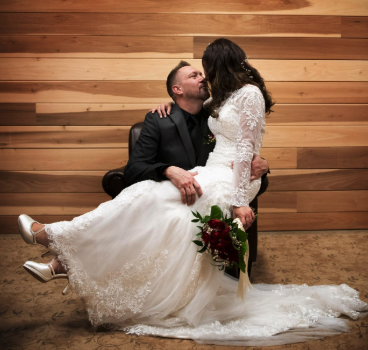 Closed-toe heels with a unique bedazzled strap that'll make heads turn when you enter the room
They are available in sizes 5–11 and in nine colors.

Promising review: "I love these shoes. I tried several pair from a major shoe store and returned them all due to lack of both comfort and beauty. These shoes win hands down. I'm a bridesmaid in a wedding, and now the bride bought her a pair so we can dance, walk, photo shoot, etc. Win/Win."— MzMoore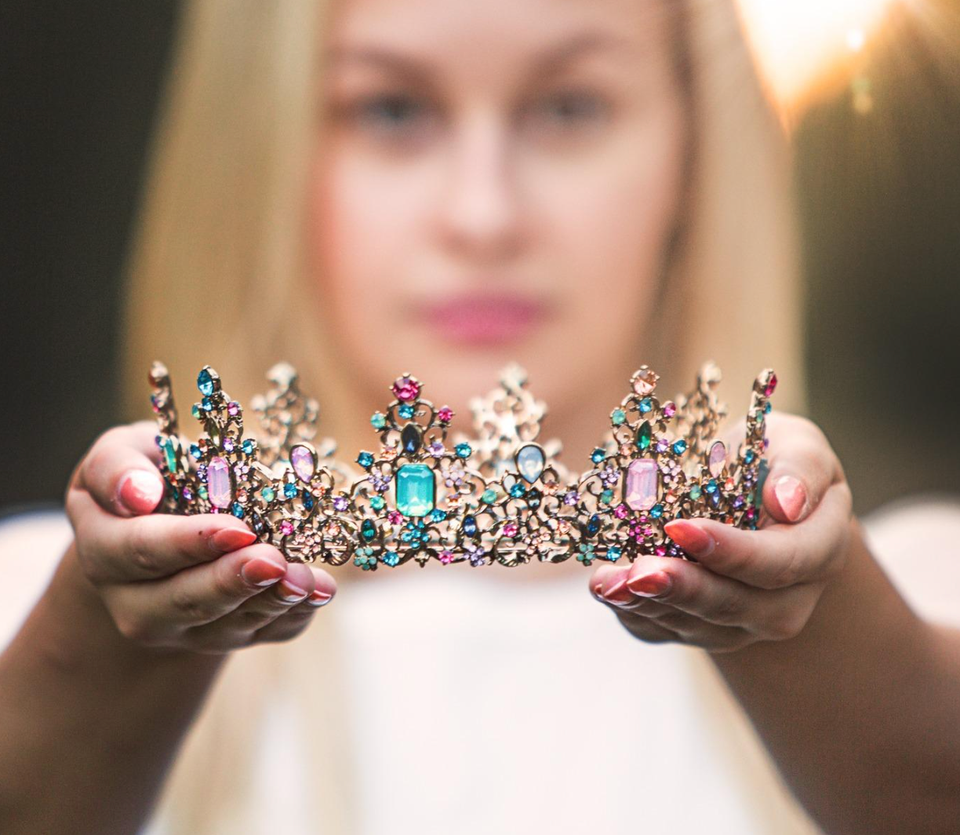 Or a vibrant crown that'll add a lovely explosion of color — perfect for spring weddings!
Promising review: "Surprised my BFF with this crown for her birthday, and she got the most compliments while walking around Vegas. All the colors could match anything you'd want to wear, and it's so much better than the other plastic, cheap-looking crowns we saw. 👑 Only thing I'd say is that it was quite difficult to keep on through the day but still worth it!" — Ariel Nelson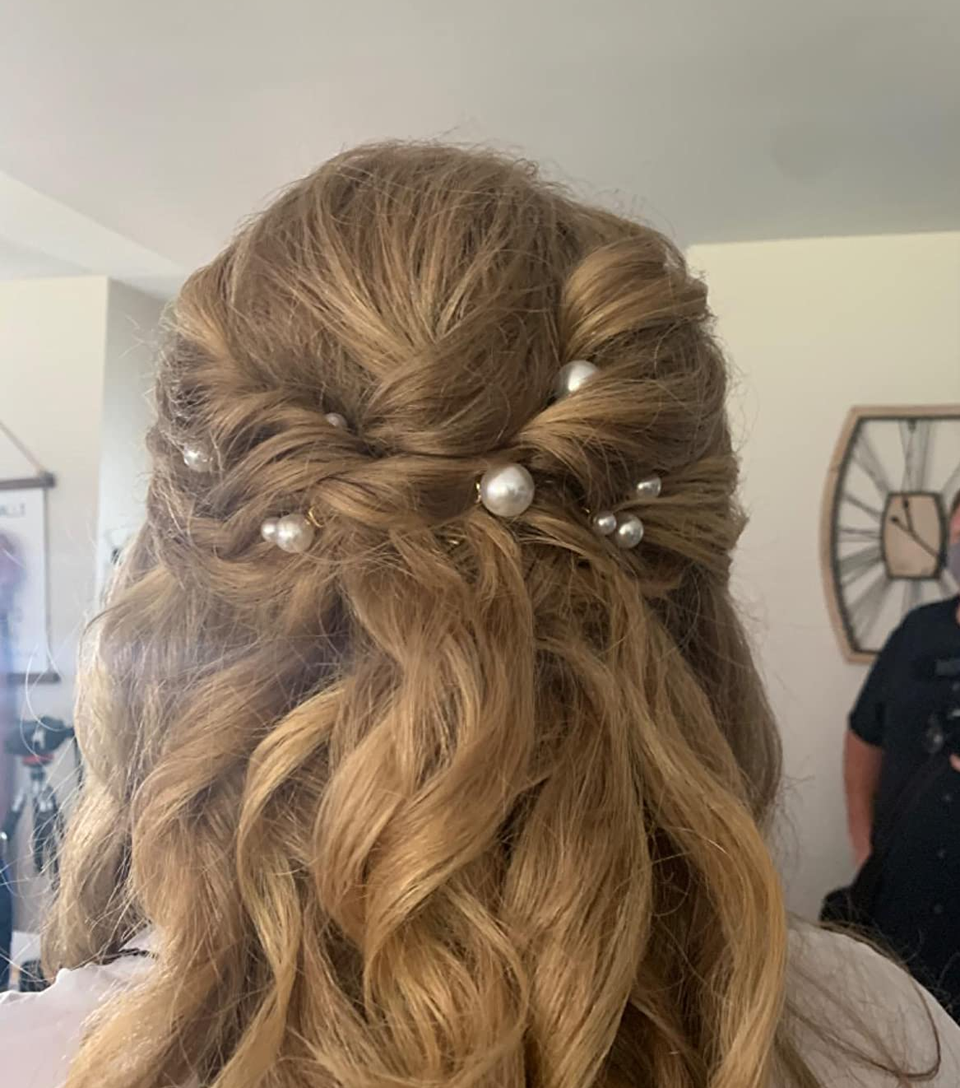 Teeny little pearl pins you can place all around your head
Promising review: "LOVED these pearl pins! I was looking for a different hair piece than most brides use. And I wanted something elegant yet simple that won't weight too much as I would be dancing all night. And honestly, I had the best hair piece! It was like I had NOTHING on my hair. I did not even have to worry about it, and my hairstylist placed them with no hassle. I really do recommend this for an elegant bride or anyone who is looking for a simple hair piece. They worked amazing. They are NOT bothersome whatsoever. It's like they are not even there."— Gabriela Salinas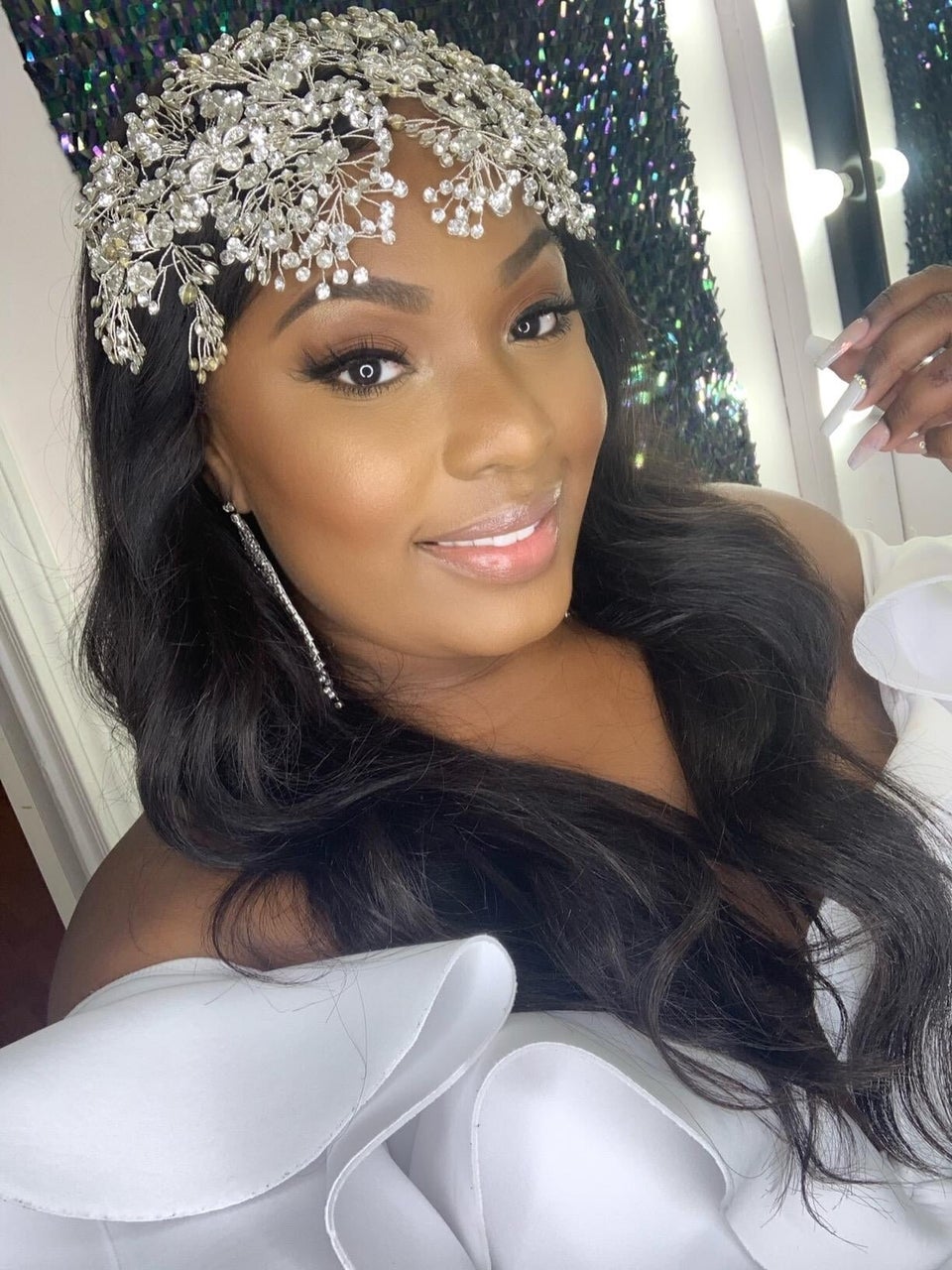 An ultra-glam headpiece to finish off the bling you were missing to truly complete your wedding look
Promising review: "I absolutely love this headpiece! I wore it for my civil wedding ceremony, and it was just what I needed to complement my gown, and give me the exact amount of pop and bling to make my wedding Look exquisite. You will need bobby pins to attach it to your hair." — Valencia Pearl
Get it from Amazon for $32.99+ (available in three colors).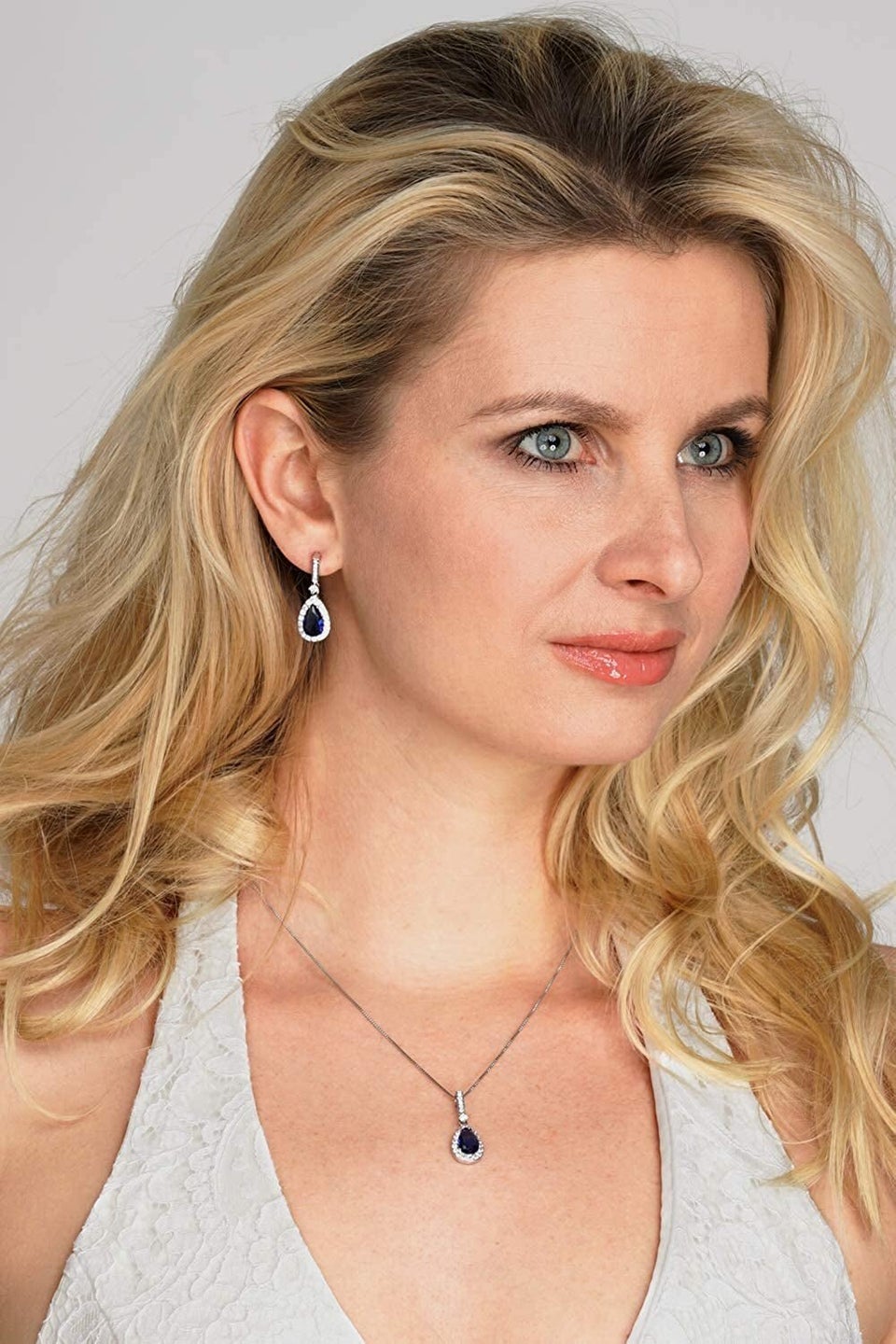 Amazon
And finally, a sapphire set because the real one is probably still at the bottom of the ocean somewhere
This gorgeous set comes with the necklace and earrings!
Promising review: "This set is gorgeous, simple, affordable, but doesn't look cheap. I wear the necklace every day." — Kim