As pandemic weddings become increasingly common, grooms- and brides-to-be are breaking from traditional bridal wear. We've gathered a list of designers showcasing garments that go against the norm for those seeking disruptive labels creating fashion-forward attire.
Overall, brands are taking a ready-to-wear approach to outfits with pieces that can be worn both on and off the aisle. Cecilie Bahnsen, Simone Rocha and Molly Goddard are some of the best-known, translating their romantic aesthetics onto voluminous silhouettes that are also comfortable. Di Petsa takes inspiration from water and body movements to create "wet" dresses loved by celebrities like Gigi Hadid, while SOTO fuses Latinx influences with head-to-toe ruffled numbers.
Continue reading to learn about our favorite fashion-forward bridal designers.
Created by mom-and-daughter duo Bernadette and Charlotte de Geyter, Antwerp label BERNADETTE is loved for its modern and fluid silhouettes. Using luxe fabrics such as Italian silk, the brand makes timeless designs. These roots can be found in its bridal wear collection, which ranges from off-the-shoulder mini dresses to tiered numbers.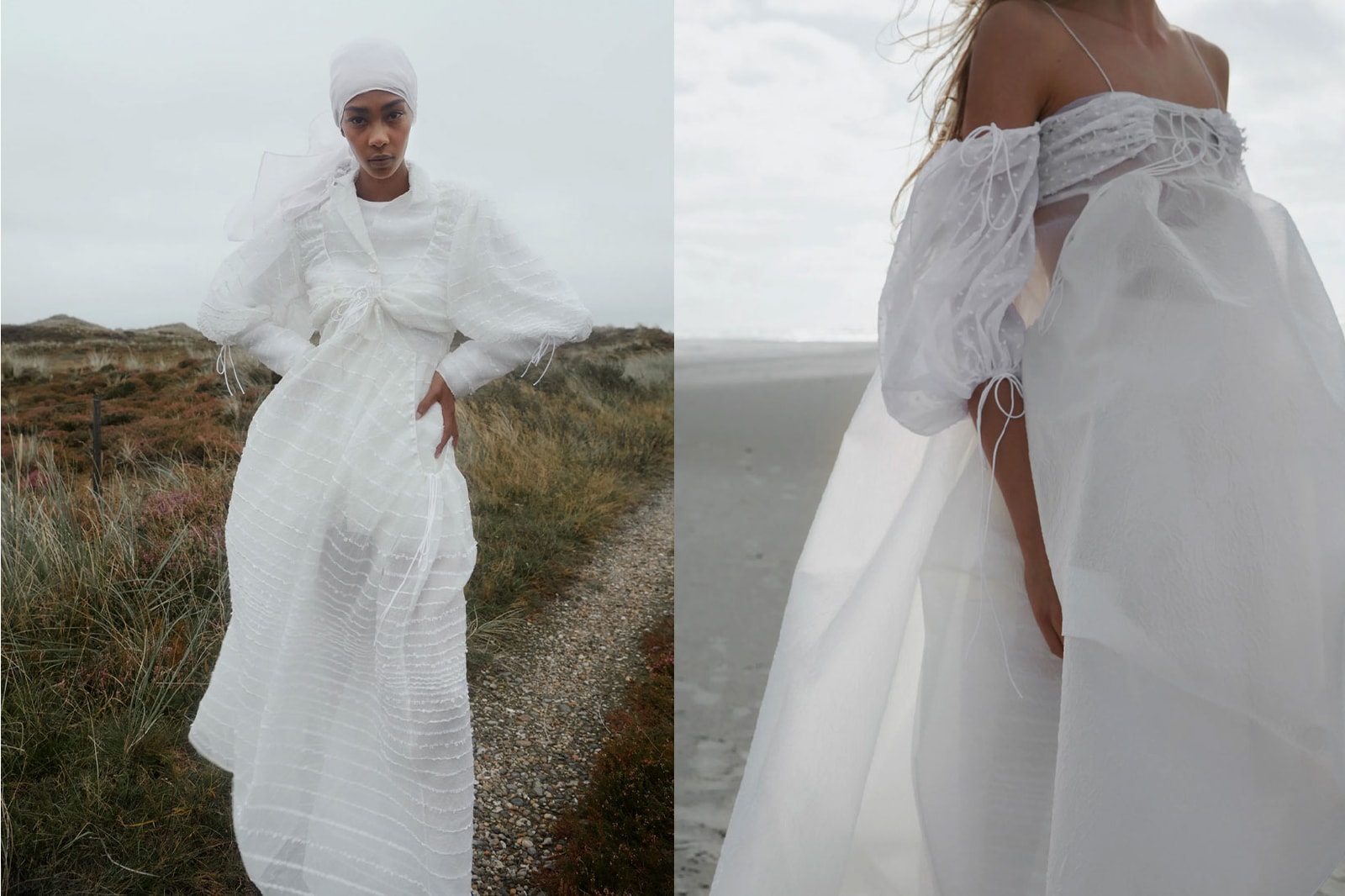 Danish designer and LVMH Prize finalist Cecilie Bahnsen was known for her romantic style long before launching her first bridal collection. Like most others on this list, she creates designs that can work for both weddings and casual wear. Delicate details and rich textures serve as the core of her bridal pieces including taffeta dresses and charmeuse gowns.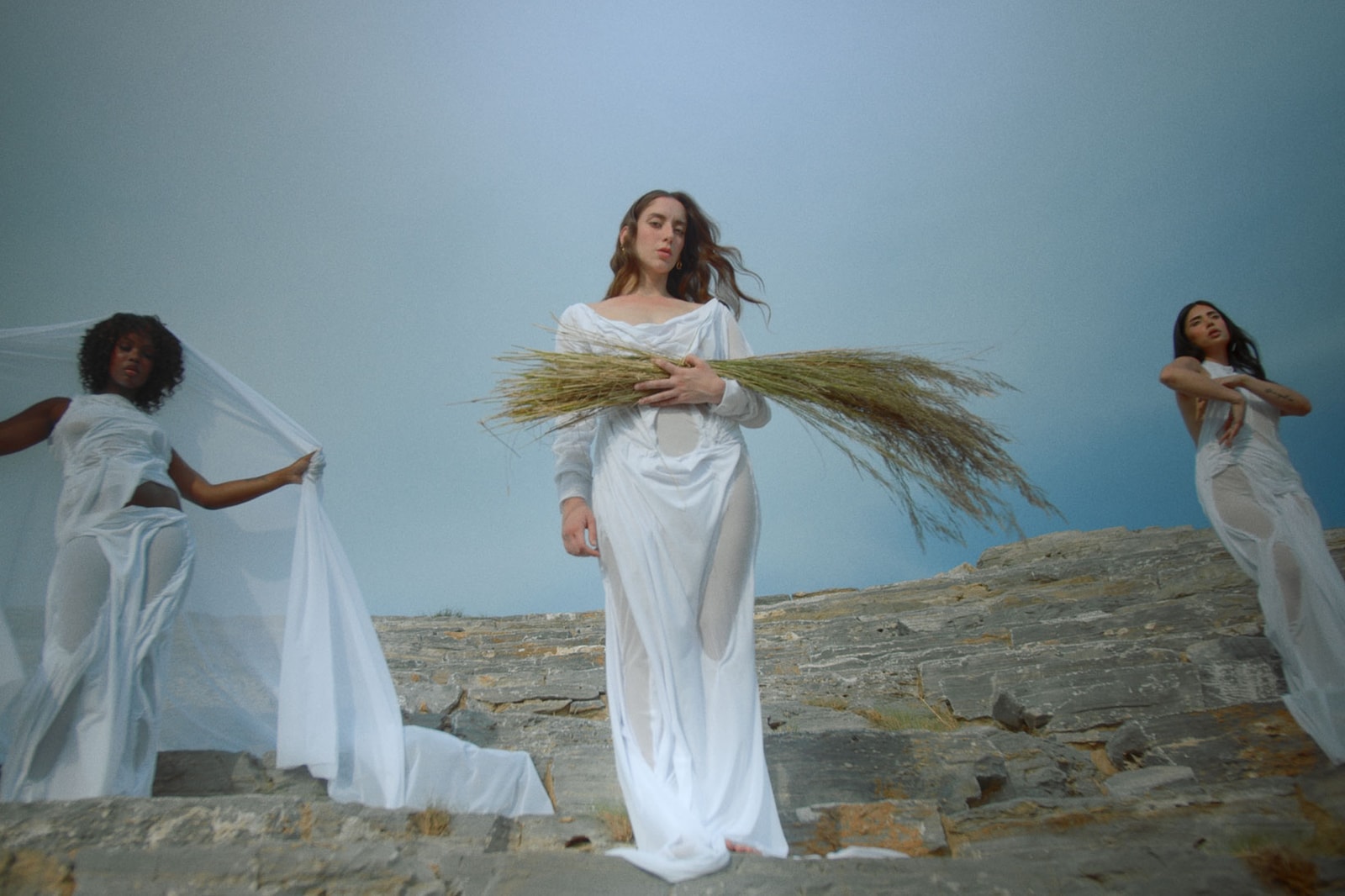 Famed for her "wet looks," Dimitra Petsa crafts both maternity and bridal wear based on her special "wet" technique. Like the rest of her creations, the wedding gowns explore water and body movement. Each garment is one-of-a-kind, draped individually and hand-sewn with luxe fabrics.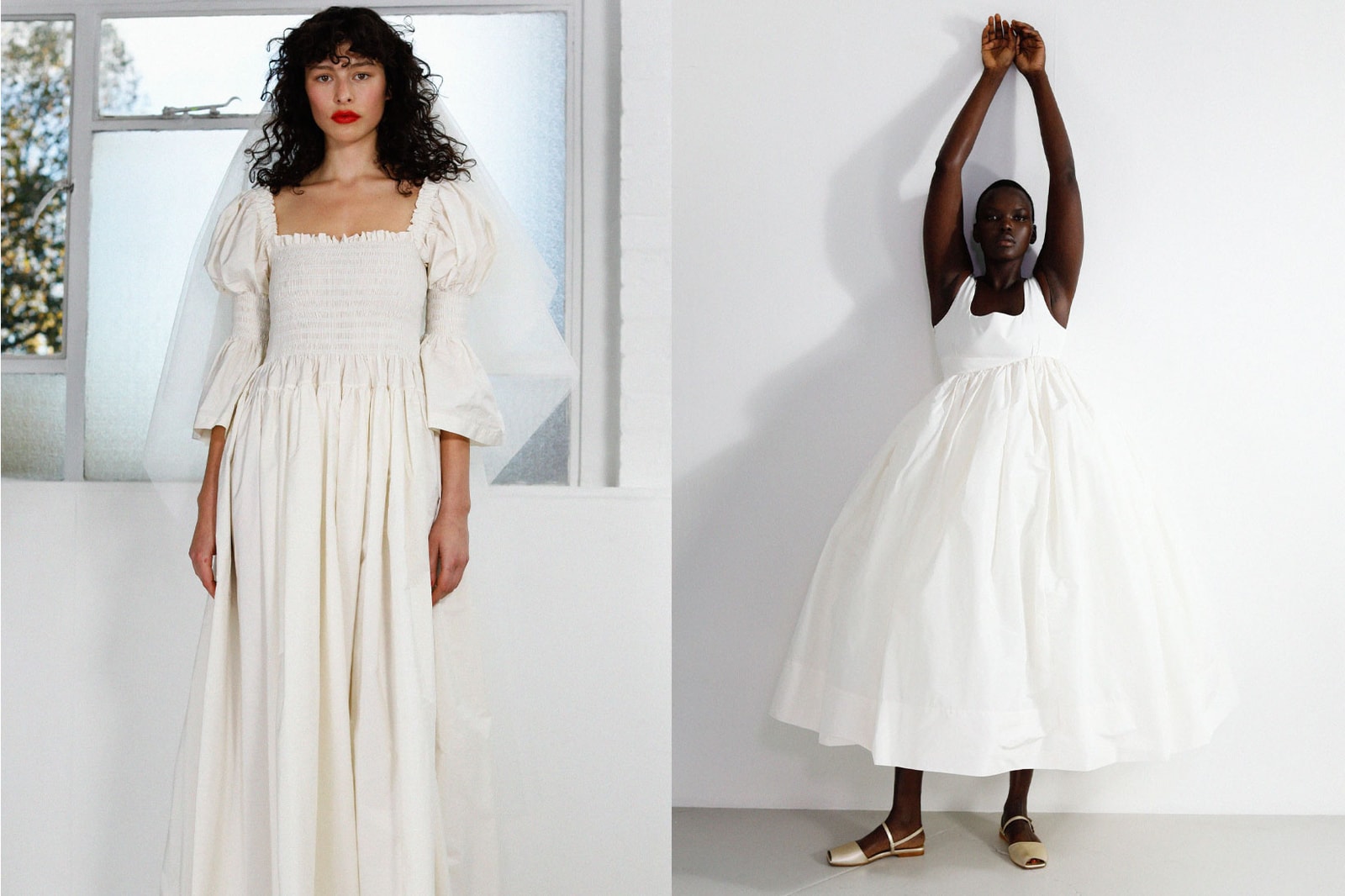 Loved for her tulle designs, Molly Goddard jumped into the world of bridal wear last fall. As anticipated, the London designer created a 12-piece collection of dreamy gowns with carefully crafted details in tulle and taffeta. Making bridal fashion slightly more approachable, the creative adds slight tweaks to the ready-made designs for customized looks.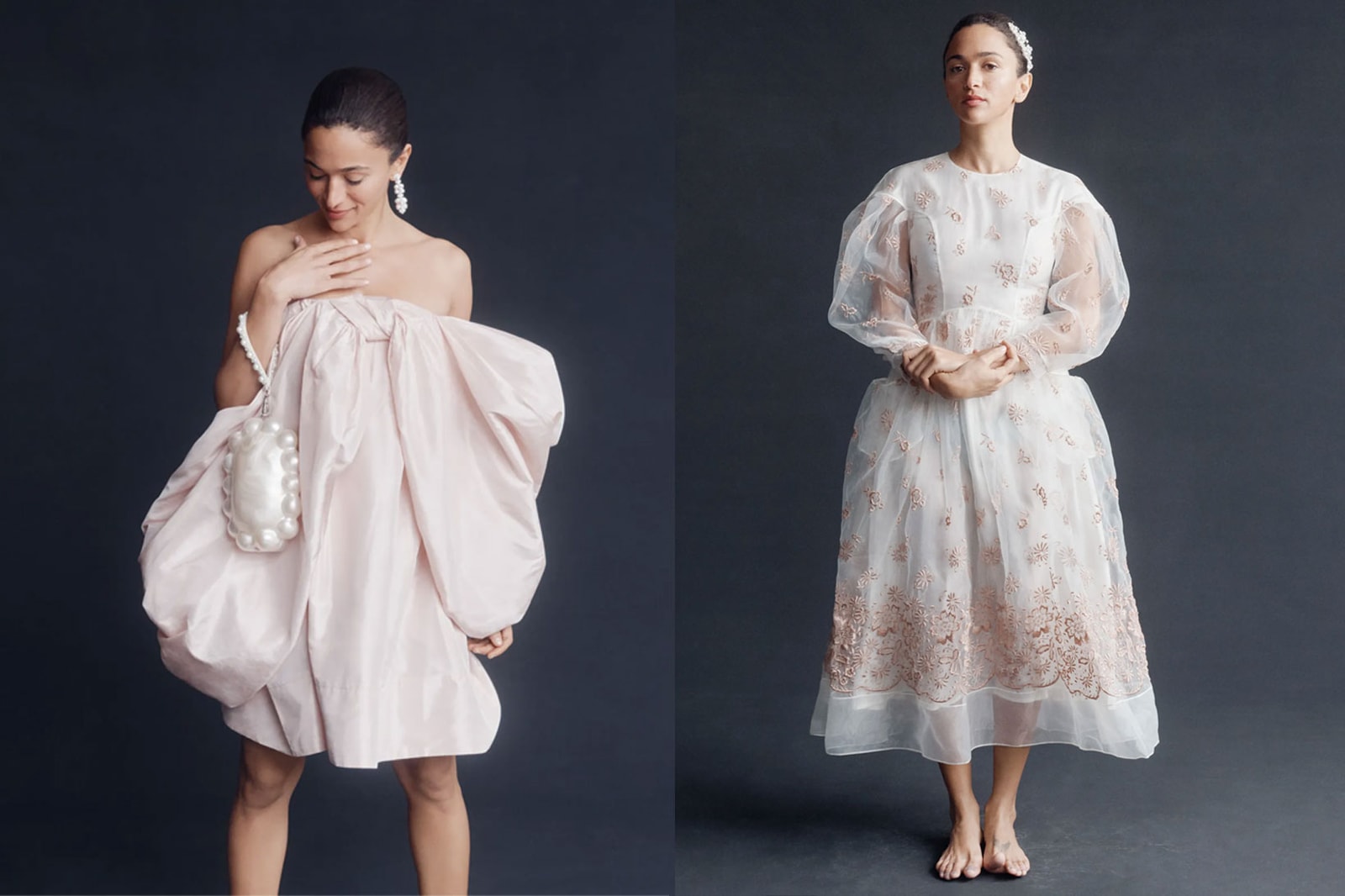 Partnering with Mytheresa.com, Simone Rocha launched her first-ever bridal range earlier this year. Keeping to her signature aesthetic, the designer has created voluminous silhouettes in soft hues of pink, lemon and cream.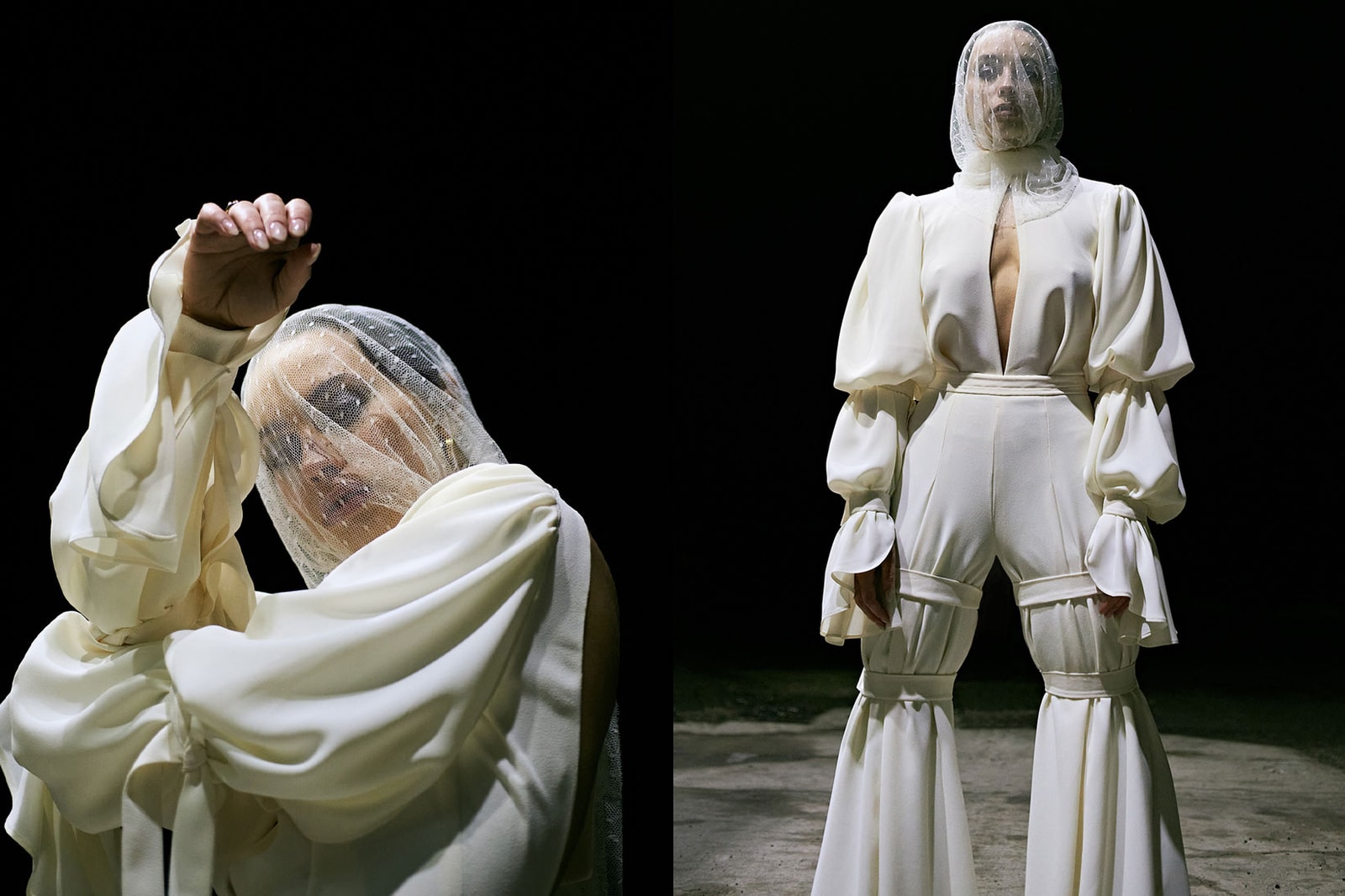 Who says brides have to wear dresses only? Husband-and-wife duo Enrique and Boni Soto take inspiration from their Latinx roots to reimagine the wedding gown. Channeling the passion and fierceness embedded in Mexican and Colombian cultures, the designs maintain a versatile yet romantic mood with flattering ruffled details.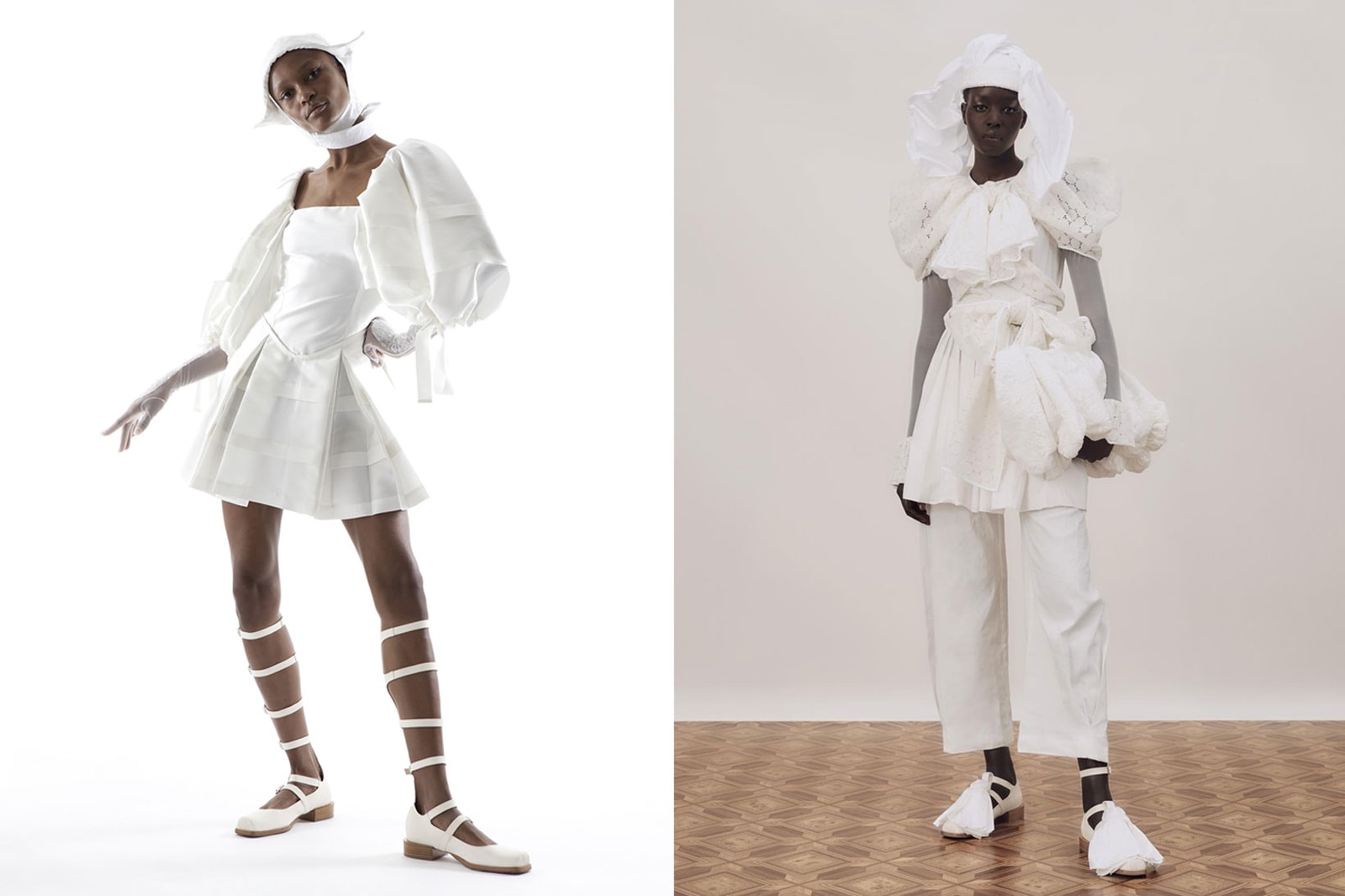 Founded by Central Saint Martins alums Amy Trinh and Evan Phillips, London-based WED is one of the few labels disrupting the landscape of bridal fashion. Centered around a "one-day dress" concept, the brand makes wedding dresses that are also ready-to-wear with unique and creative cutting techniques.