Actor Ali Fazal and actress Richa Chadha are in constant headlines these days for their marriage and wedding rituals. The wedding rituals have started and in the midst of all this, updates are coming out one after the other. At the same time, the actress herself is also sharing pictures from her pre-wedding shoot. Now in the meantime, once again the latest pictures from their Haldi ceremony have surfaced, in which the couple can be seen having fun and joking in the midst of the wedding rituals. Along with this, their close friends are also seen in these Haldi photos.
Haldi Ceremony
Photos from Ali Fazal and Richa Chadha's Mehndi to Cocktail Ceremony have surfaced. In these Haldi pictures, the couple can be seen in a fun-filled style playing with flowers. While Richa Chadha is seen in an ivory lehenga for her wedding rituals, Ali on the other hand is in a white outfit. In these pictures, garlands of flowers are seen lying around the necks of both Richa Chadha and Ali Fazal. The happiness of their marriage is doubling the brightness of both their faces, along with the couple, their close people are also visible.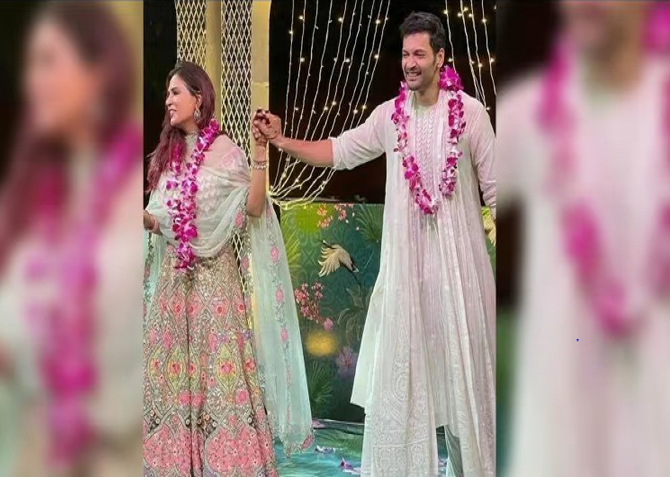 Haldi Ceremony
Richa Chadha has also shared some pictures from her Instagram. In these pictures the romantic style of the couple is seen. In one picture, both of them are seen lost in each other's eyes, while in the second picture they can be seen in a romantic style. We must say looking at both that they are lost in immense love.