Wedding season is the perfect excuse to dress up and elevate your look with a chic hairstyle and glam makeup. That said, there are a few things to consider when deciding on and creating the perfect hair look. Like making sure it says "wedding glam" without being a bold departure from your usual style, is easy to pull off, and most importantly won't upstage the bride.
To help you create the perfect wedding guest hair (without spending hours figuring out how to DIY a complicated updo), we asked TRESemmé stylist Marco Peña to give us a step-by-step tutorial for a look that is elegant, effortless, suits many styles (you'll need a bit of length), and will work on a wide range of hair textures. First things first, you'll need to add these to your hair arsenal.
Get The Look With These Styling Products
Volume Thickening Spray
TRESemmé
tresemme.com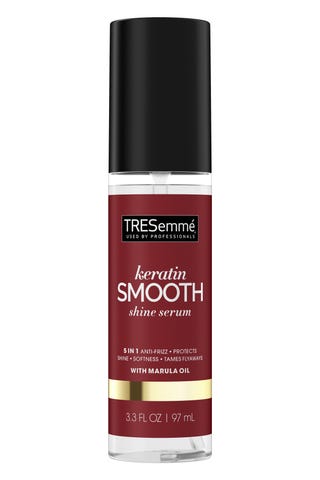 Keratin Smooth Shine Serum
TRESemmé
tresemme.com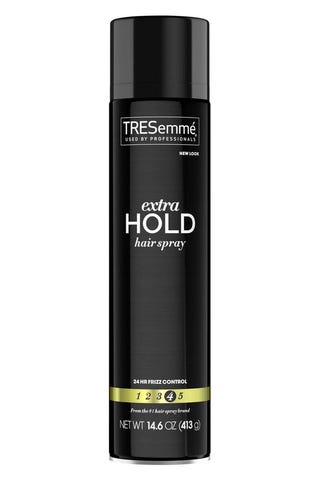 TRES Two Hair Spray for Maximum Hold
TRESemmé
tresemme.com
The Look: Glamorous Semi Up-Do
Great news, this look, which Peña has dubbed the "glamorous semi up-do" can easily be recreated at home. All you'll need is a dry texture spray, a flat bristle brush, tease comb, hairband, smoothing serum, hair spray and a cute statement-making hair accessory that can be wrapped around your ponytail, like a metallic elastic or ribbon that works with your outfit. Here, Peña shares the six steps to master this look like a pro.
Step 1: Prep
First things first, apply a light coat of TRESemmé Volume Thickening Spray to dry hair from roots to ends, separating hair into sections—as many as you can though, this will depend on the hair type and thickness – and spraying lightly as you go. Tip: If you have curly hair, allow your hair to dry naturally before you start out. If your hair is super straight, create a wavy texture with the help of a 1-inch waving bar first.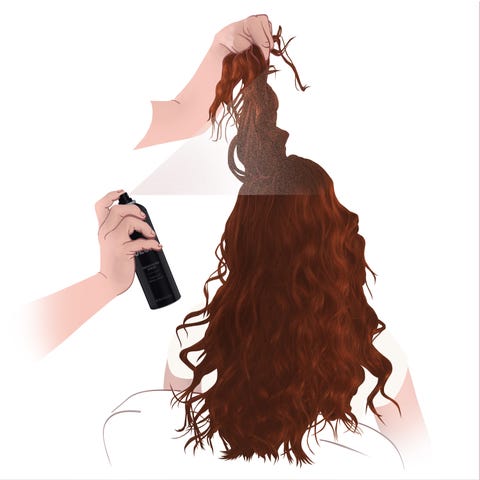 Step 2: Create Volume
Next, with a flat bristle brush or teasing comb, gently tease the root of the crown to create some volume up top.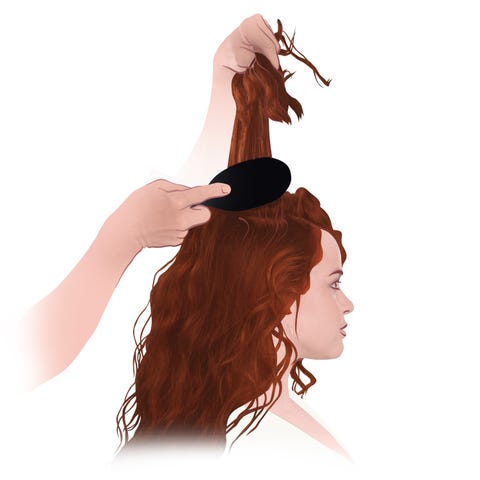 Step 3: Sweep Into a Ponytail
Part hair in the center, comb the sides back with your fingers, and gather them into a "half-up" ponytail at the back of your head (around the top of the ears is a good guide). Once you have the hair in the perfect position, hold the ponytail in place with an elastic hairband.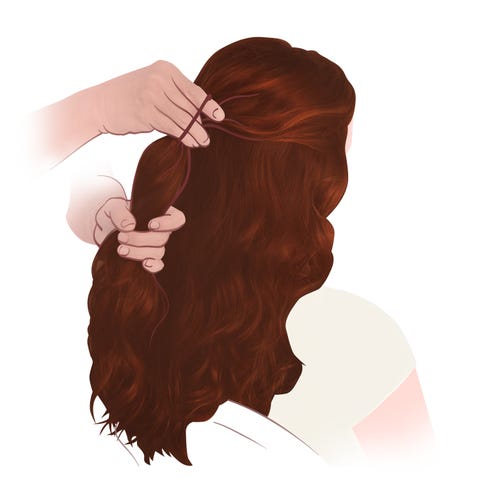 Step 4: Add Accessory
Now, take your chosen hair accessory and wrap it around the ponytail and elastic so it covers about an inch.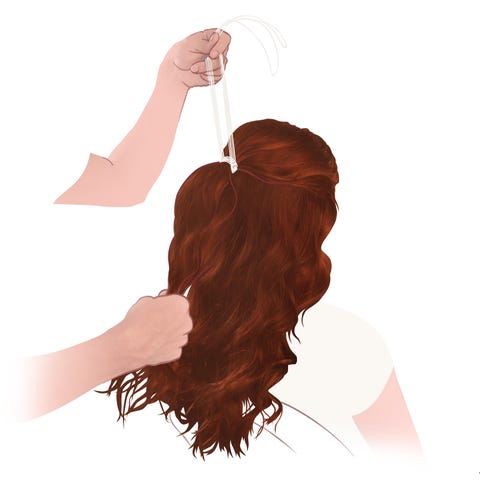 Step 5: Boost Shine
To add some shine and texture to your strands, add a few drops of TRESemmé Keratin Smooth Shine Serum to the palm of your hand and rub your hands until the product reaches the fingers. Then run your fingers through the hair. This will hydrate the ends if you have curls, give them more definition.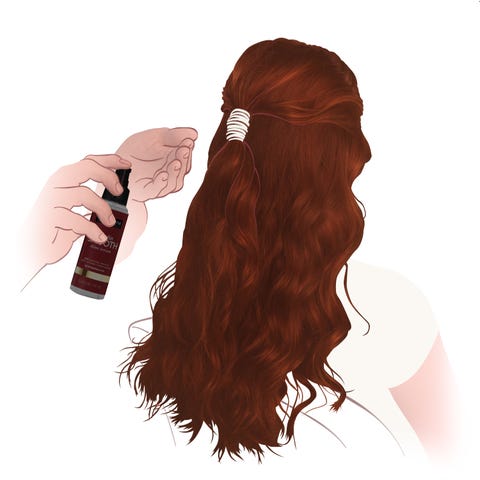 Step 6: Set in Place
Now for the finishing touch. To keep your hairstyle in place (without it looking over-sprayed and crunchy), apply a light mist of TRESemmé Extra Hold Hair Spray to the look. This will also tame flyaways, and control any unruly strands.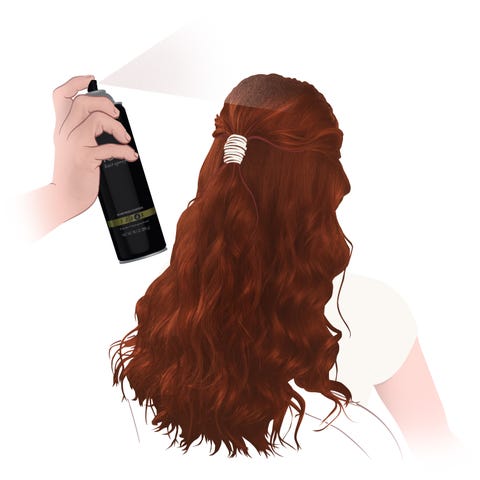 And voilá! Don't be surprised by how impressed the other guests are with your easy yet elevated look; do practice answering casually that you did it yourself.
This content is created and maintained by a third party, and imported onto this page to help users provide their email addresses. You may be able to find more information about this and similar content at piano.io