Being exceptionally talented at anything is a rare quality that legendary gymnast Simone Biles has. Simone has showcased her emotions to the world from time to time without minding negative comments. However, even after earning four-gold medals in Olympics, she is just a 25-year-old with different moods.
Talking about her mood, once she tweeted a weird but relatable tweet. The tweet highlighted three things that make Simone cry. Meanwhile, her fans were able to relate to the stars' views.
ADVERTISEMENT
Article continues below this ad
Simone Biles' crying list
The legend posted a tweet in 2018 and caused her fans to laugh. She captioned it, "don't watch bachelor in paradise and crave chicken tenders & fries at the same time…. you'll cry." Her fans called her pure with heart while once talking about eating junk.
TOKYO, JAPAN – JULY 25: Simone Biles of Team United States looks on during Women's Qualification on day two of the Tokyo 2020 Olympic Games at Ariake Gymnastics Centre on July 25, 2021 in Tokyo, Japan. (Photo by Jamie Squire/Getty Images)
However, the things she emotionally added are not good for the diet, especially for the likes of her and other athletes. Despite this, she revealed her biggest weakness, the online food delivery app.
You just tweeted about my three favorite things in life. 😂
— Wendy Smith (@wendy_lu4u) August 28, 2018
The foody Biles revealed her diet during an interview. Simone stated that coming back from the gym and having a warm shower made her hunger undoubtedly strong.
DIVE DEEPER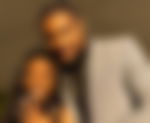 She told Women's health, "I feel like it's more manageable because I can get home, shower, and go on the app to order whatever I want with the click of a button." Besides all the junk, she loves eating green veggies like broccoli, corn, and green beans. However, she sometimes loves to add potatoes and carrots. In addition, when it comes to eating junk food, she loves pizza and pasta.
The foody Biles' love for pizza
ADVERTISEMENT
Article continues below this ad
Simone's fans eagerly await her upcoming wedding, while she seems more excited about one thing: "Pizza on the menu." A few months back, as her fiance, Jonathan Owens, proposed to Simone, her favorite pizza place congratulated her differently. The Twitter handle of "Imo's Pizza" tweeted and congratulated her. In addition, they offered to serve pizzas at her wedding.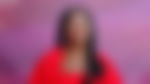 UNSPECIFIED – OCTOBER 05: In this screengrab, Simone Biles presents the Gracies Grand Award at the 46th Annual Gracie Awards on October 05, 2021. (Photo by Alliance for Women in Media Foundation/Getty Images for Alliance for Women in Media Foundation)
The tweet was, "We'd be honored to send Imo's for the reception. Congratulations!" On the other hand, replying to their tweet, Simone expressed how much she missed them but was also excited at the same time.
ADVERTISEMENT
Article continues below this ad
Watch This Story: Simone Biles and Sister Adria Biles Five Images Show Why Fans Are Calling Them Twins
As for her wedding updates, she has brought her wedding dress but has not revealed it yet. It will be an amazing experience for her fans to witness her as the foody bride she would be.