Weddings are very special occasions where everything just needs to be perfect. If you are taking charge of choosing the bouquets for your bridesmaids, you might feel pressured somehow. In addition to bridal bouquets, bridesmaids bouquets are equally important as they can either add or distract the bridal look. These bouquets shouldn't be neglected as they complement the whole theme if the right flowers are chosen. So, choosing the best bouquet should be done with care to make the event a striking one.
A bride-to-be usually asks family members or close friends to be bridesmaids. Brides and bridesmaids generally carry bouquets that somehow match. While the bridal bouquet should always be the center of attention during a wedding, bridesmaids bouquets should be given equal importance. After all, they are what bring out the uniqueness of the bridal bouquet while bringing the whole theme together. An intricate, gorgeous bridal bouquet can be a statement in itself, but if the bouquets of the bridesmaids are simple and bare, it might put off the whole look.
If you want to have a picture-perfect photo shoot, you will want to find matching bridesmaid bouquets that will enhance the color palette of the whole theme. So when you order bridesmaids bouquets, choose the best flowers that will complement the bridal bouquet. Various flowers hold significant meanings. If you are meaning-detailed, you can check out what various flowers mean. Just as a rose signifies eternal love, peonies stand for romance and happy marriage. But in the end, the choice comes down to personal preferences.
If you're not sure which flowers would make stunning bridesmaids bouquets, don't worry, as there is a huge range of options that can serve as perfect bouquets for the bridesmaids to carry. People are embracing creativity when it comes to wedding bouquets. You might have seen wedding bouquets in unique floral arrangements that consist of both common and exotic flowers to roses and hydrangeas to succulents and wildflowers. Whatever the flower is, make sure it blends well with the theme for the best experience.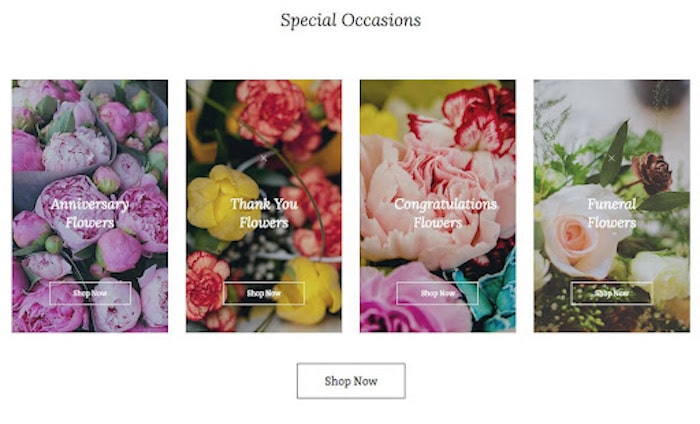 Picking bridesmaids bouquets can be complicated. With such a huge collection of enticing flowers, it can be hard to pick a particular flower that can accentuate the bridesmaids' dresses and the floral arrangement of the event. It is often a common instance to pick flowers that go along with the color and style of the dresses the bridesmaids wear. Small and slender bouquets work exceptionally well with simple and short dresses. Flowers like lilies and sweet peas make elegant bouquets for a bridesmaid. Long and frilly dresses call for bigger and more intricate bouquets that can match the details of the dress itself. Intricate bridesmaid dresses would work well with majestic flowers like hydrangeas, peonies, and roses.
While many people wonder if the bouquet of the bridesmaids should be bigger or smaller than the bridal bouquet, the size depends on personal preferences when you buy bridesmaids bouquets. Likewise, the color of the bouquet depends on your taste. But you might want to stick with a color that will complement the wedding theme and the bridesmaid dress. Try to avoid colors that blend into the dress because they may not offer the right definition. Bridesmaids bouquets can come in various color assortments. If you wish to add only one color to the bouquet, look for monochrome bouquets. You can add gradients by adding different same-colored flowers with varying hues for an organized and elegant bouquet. You can even go wild with colors and add different colors to a bouquet to create a splendid blush of colors.
Browse for the best bridesmaids bouquets near me through an online flower shop as they not only offer a high level of convenience, but they also offer a better way to choose flowers. You can easily find the best flowers to accentuate your wedding simply by browsing for the flowers on your phone. You don't have to leave your home or travel to find and buy engaging flowers. With many online flower shops offering same-day flower delivery, you can count on them to have the best flowers delivered fresh on time.
When you look for stunning bouquets for your bridesmaids, you will be happy to know that online flower shops offer a gorgeous collection of flowers to suit various budgets. Find cheap bridesmaids bouquets that will give a special touch to the wedding procession and photoshoots. From periwinkle to sunflowers and wildflowers, find the perfect bouquet to make the wedding ceremony something you will be proud of when you flip the pages of the photo album.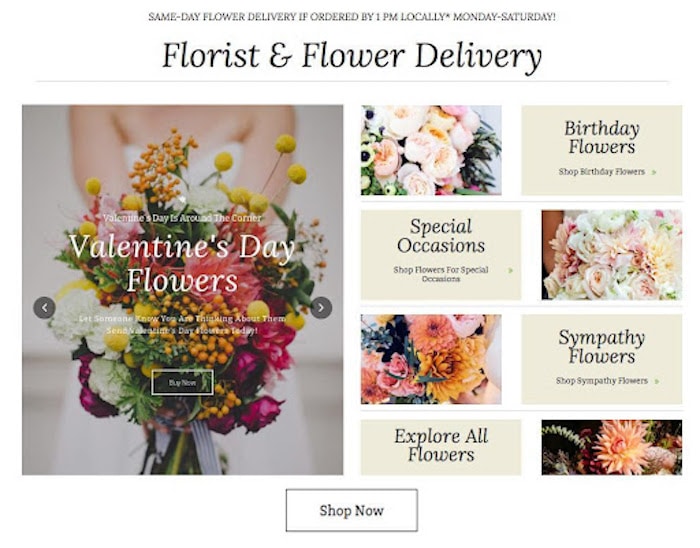 Bridesmaids Bouquets Delivery
To make a floral statement on your big white day, every floral bouquet counts, be it the bridal bouquet or the bridesmaid bouquet. Thankfully, a lot of online flower shops have an engaging collection of bridesmaid bouquets that can complement well with a lot of wedding themes. You just need to find and choose the best bouquets to suit the theme and order them. Choose a reliable flower delivery website to buy the best flowers to make the event a truly memorable one. With hassle-free flower delivery, you will surely love the smooth and reliable experience you get when you order flowers for delivery.
Flowers enhance a variety of occasions, and a wedding isn't an exception. When it comes to weddings, a big part of the success lies in floral arrangements and bouquets. Flowers offer a unique taste and feel to the event. Having flowers delivered to your doorstep has become easy with fast and reliable bridesmaids bouquets delivery. You can easily send flowers to someone who lives in a different city. In most cases, these online flower shops deliver to nearly every state in the US. When you order flowers for someone who lives abroad, the local florist in their area delivers the flowers to them at the right place and time. A wedding is one of the greatest events that can happen to a person and everyone wants the day to be perfect. Choose a reputable delivery service and get timely delivery of fresh bridesmaid bouquets to make the event a memorable one.