This Irish bride transformed a store sample dress into her dream wedding dress. This is what the creative process entailed.
Meet Laura Kenny, a graphic designer, a creative director and, most recently, a bride. Laura has a true eye for detail, so when she began planning her wedding, it's no surprise that she had a clear concept in mind.
Like many, she scoured the pages of Pinterest and Instagram to curate an online mood board and collate ideas for her desired aesthetic. When searching for the perfect dress, she liked bits and pieces from different designers but couldn't find "the one". 
"Early on, I had been in touch with a designer to have a bespoke wedding dress made; that was the original plan," Laura said. "Just for fun, though, I booked an appointment at a bridal shop for the experience of trying on dresses with my mam and my sister." 
However, her doubt melted away when she walked through the doors of Smart Brides in Portlaoise and found the almost perfect dress. 
Katie Kav Photography
How did you find the almost perfect dress?
"I couldn't recommend Smart Brides enough. They have a huge selection of styles and unlike a lot of bridal shops I contacted that only seem to hold up to a size 14 in store, they have samples in a much better range of sizes." 
The lucky duck had found her dream dress, a discounted sample dress nonetheless, and decided it only needed a few minor adjustments to execute her creative vision. "I didn't expect to find 'the dress' that day. And I really didn't expect that it would also have pockets – the dream!"
What was the process like?
After some online research and reading through reviews, Laura reached out to Anna O Alterations in Dublin to start her dress transformation ten months before her big day.
"The whole process of working with Anna O was a dream and it was so much fun going into fittings in her beautiful studio. She had so many positive customer reviews, I just knew my dress would be in good hands. 
"As well as making the dress fit me perfectly, Anna changed the neckline, removed the original sleeves and created the most beautiful little puff sleeves, which were the finishing touches to making it my dream dress."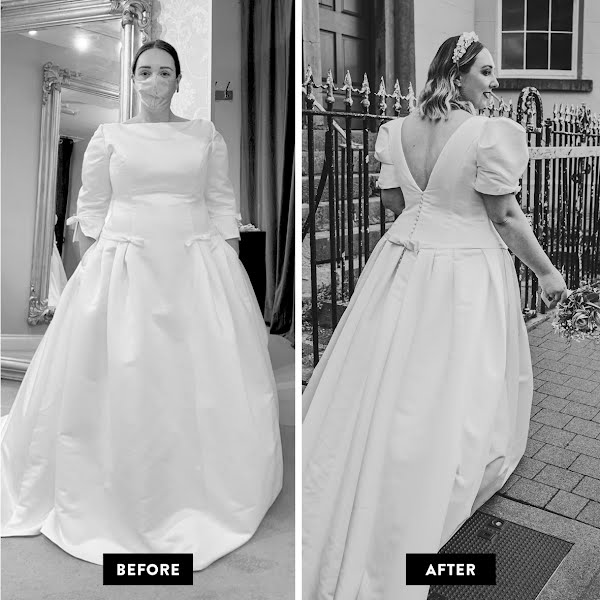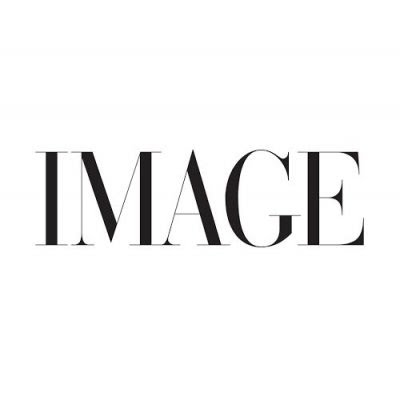 Was it more or less expensive than buying a made-to-measure dress?
"I was really lucky because the dress I bought was actually a sample, which meant it wasn't as expensive as ordering a dress made to measure. Even after alterations, the overall cost was less than what I had originally budgeted for my dress."
What's one thing you wish you knew before you got your dress? 
"I bought my dress really early and was so eager to get the alterations done right away. Patience wouldn't be one of my strongest qualities and I just wanted to see how it turned out. I didn't realise that the earliest most alterations specialists will start working on the dress is around eight weeks before the wedding." 
 Any plans to use it again after the wedding?
"At the moment, I'm having it cleaned and stored in a beautiful box for safekeeping. I still have the fabric from the original sleeves, so I might make something with that." 
Have a wedding question you'd like answered? Email [email protected]image.ie and we'll do our best to answer them in an upcoming Bride's Guide.