The NBA's offseason has been commanded by one man so far. Kevin Durant asked for a trade after another early playoff exit. However, the Brooklyn Nets are using their powers to the fullest. Not accepting any trade without the right exchange, the situation has come to a near impossible trade. Moreover, the Skim Realer's ultimatum didn't fall in his favor, either. Shockingly, the NBA world came to a still when reports came out about the 12-time All-Star retiring. However, Durant denied all the rumors.
The talks around KD have been running all over the place. It all started with the Phoenix Suns and Miami Heat being the front runners. However, the Nets' huge asking price shut down those possibilities. That didn't change when the Boston Celtics tried to take a stab at Durant. Then came the final piece, KD's ultimatum. The 4-time scoring champion wants the Brooklyn Nets to choose between their coaching staff or a franchise cornerstone.
Apr 6, 2022; New York, New York, USA; Brooklyn Nets power forward Kevin Durant (7) shoots a three point jump shot against the New York Knicks during the first half at Madison Square Garden. Mandatory Credit: Gregory Fisher-USA TODAY Sports
Over the year, Durant has made an unfortunate impression to leave in tough times. However, retirement seemed a bit of a stretch. And the Slim Reaper gave the basketball world the peace of mind.
ADVERTISEMENT
Article continues below this ad
Watch This Story: Michael Jordans 5 Rumored Affairs After Divorce with Juanita Vanoy
NBA fans trash Kevin Durant on clearing retirement rumors
Durant has never been afraid to put his opinion out to the world. Moreover, his relationship with Twitter goes long back. Likewise, when false rumors started to swarm, the former league MVP has to defend himself. Likewise, he chose his best platform to give the fans reassurance. The 2 time NBA champ cleared out all rumors of retiring no matter what the situation.
He said: "I know most people will believe unnamed sources over me but if it's anyone out there that'll listen, I don't plan on retiring anytime soon. S**t is comical at this point."
Dray didn't invite you to his wedding LMAO
— Q (@MarquisNBA) August 15, 2022
how's boston?? you'll be living there soon
— woob (@goob8_) August 15, 2022
ADVERTISEMENT
Article continues below this ad
However, the fans chose violence against him. And the main reason was Durant's snub from former teammate Draymond Green's wedding.
Recently, Draymond tied the knot with longtime girlfriend Hazel after being engaged for three years. The reigning champ invited everyone from LeBron James to Stephen Curry and even finals opponent Jayson Tatum.
However, the player who he won 2 championships with didn't make the cut. Kevin Durant was not among the star-studded lineup for Green's wedding. However, it all comes down to a personal choice. But it sure was surprising to see.
ADVERTISEMENT
Article continues below this ad
DIVE DEEPER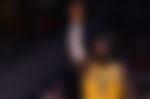 Do you think Green should have invited Kevin Durant to his wedding? Let us know your views in the comments below.