Continuing the recent trend proving that it's never too late to receive an anime, the nearly decade-old fantasy romance manga Tales of Wedding Rings today announced that a TV anime adaptation is officially in the works.
A special illustration by the original mangaka was released, along with the news that Sato will be voiced by Gen Sato (Ko in Call of the Night) and Hime will be voiced by Akari Kito (Kotoko in In/Spectre). Both characters are pictured below.
Illustration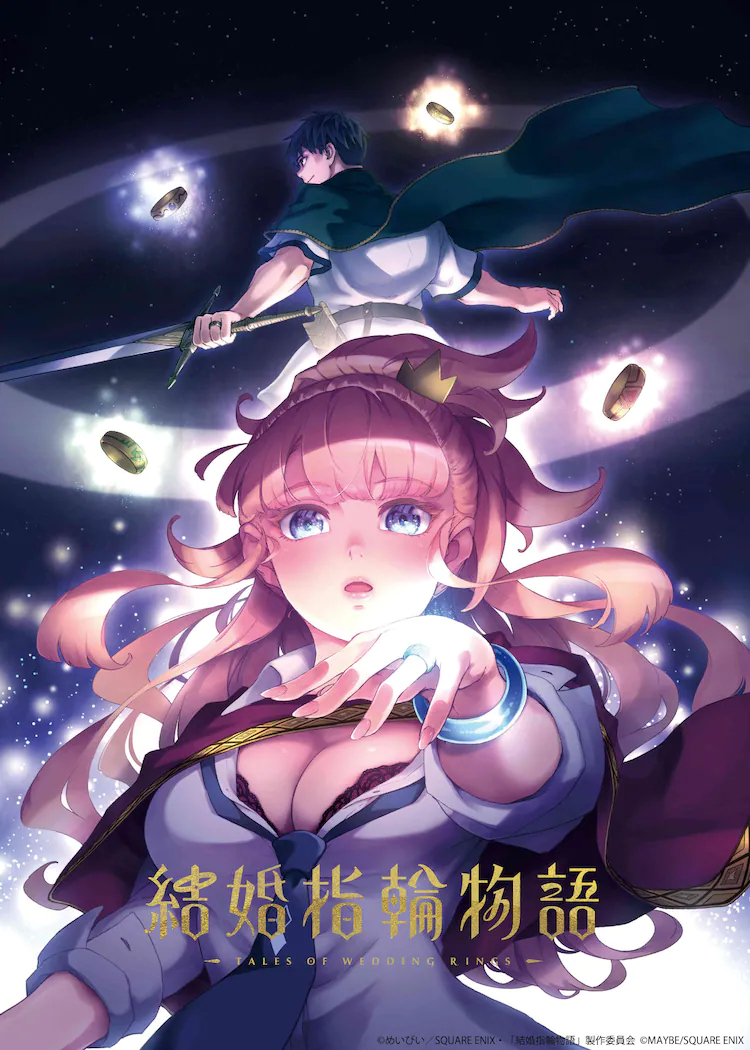 RELATED: The Girl I Like Forgot Her Glasses Manga Sets Sights on 2023 TV Anime
Written and illustrated by Maybe, Tales of Weddings Rings has been serialized in Square Enix's Monthly magazine since March 2014. Crunchyroll currently simulpubs the series, describing it as such:
Kekkon Yubiwa Monogatari – A high school girl becomes a newly-wed in another world. When Sato's childhood friend Hime suddenly said good-bye, he chased after her and found himself in a fantasy world!! There Sato married Hime and became the legendary hero, the Ring King!! Dusk Maiden of Amnesia's Maybe brings you an Out-of-this-world newly-wed romantic comedy!!
Additional details about the anime adaptation, such as staff and release date, are yet to be revealed.
Source: Comic Natalie

Der shy man behind @Shymander, Liam is a timezone-fluid Aussie with a distinct fondness for anime, Eurovision and creating odd stats projects despite hating math.