Kanye West has been known over the years for his outlandish behavior in the public eye. In 2020, he embarked on one of his most eye-catching journeys yet: he ran for president. But his campaign ended up doing more harm than good to West's family, including his estranged wife, Kim Kardashian West.
Kim Kardashian West and Kanye West attend the Balenciaga show as part of the Paris Fashion Week 2020 | Pierre Suu/Getty Images
Kanye West ran for president in 2020
In the summer of 2020, West announced that he was launching a presidential campaign. Prior to running for president himself, West was an outspoken supporter of President Donald Trump, meeting with him in the Oval Office and often sporting the signature red MAGA hat.
At his first campaign event, West went on a tirade where he exposed several secrets about the Kardashian-Jenner family. He even revealed that he and Kim Kardashian West considered getting an abortion when Kardashian West was pregnant with their daughter North.
Kardashian West was mortified — and West's continued attacks on the family continued. He likened his place in the family to the hit movie Get Out and referred to Kris Jenner as "Kris Jong-Un."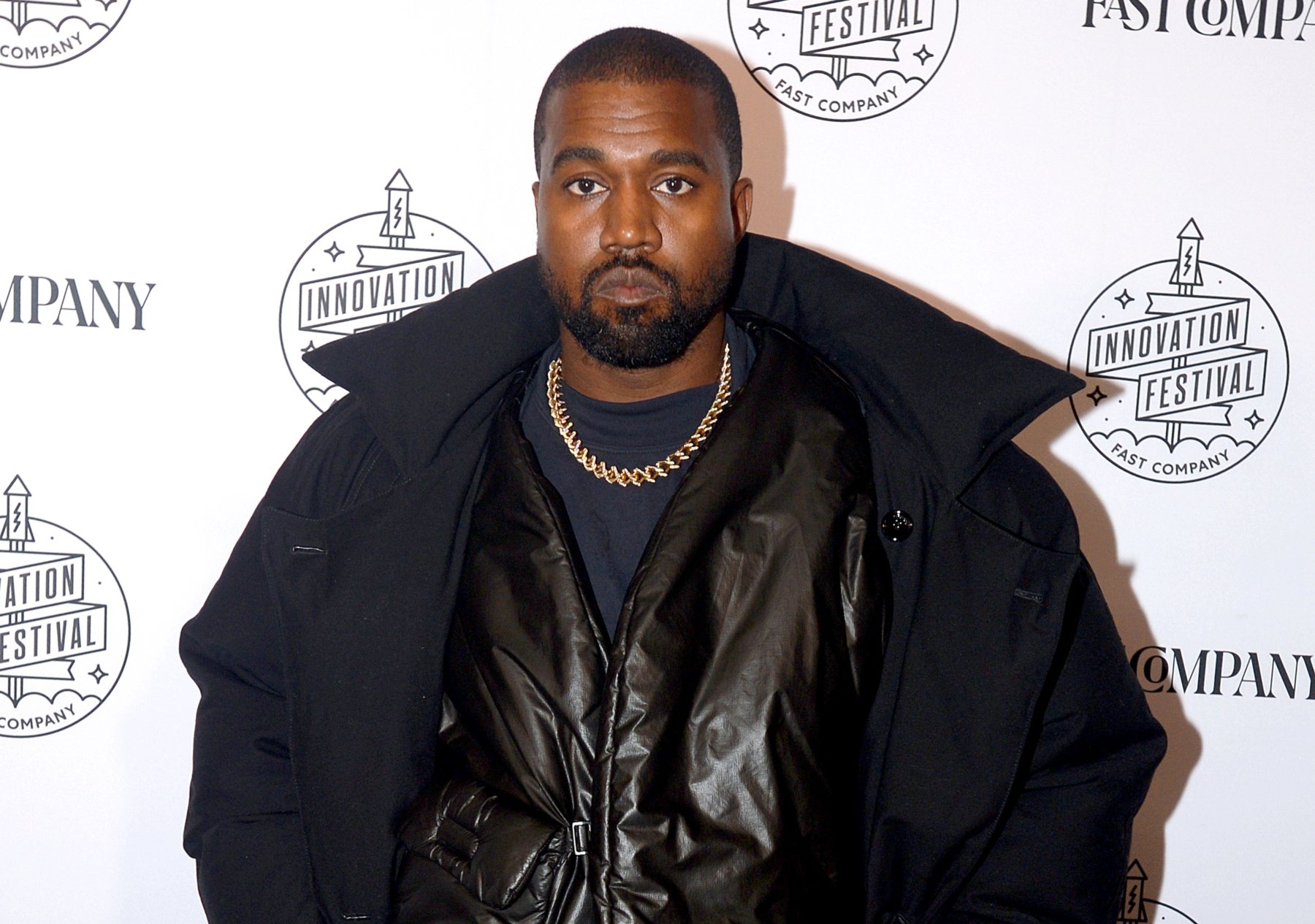 Ye, aka Kanye West | Brad Barket/Getty Images for Fast Company
RELATED: Kim Kardashian West Wanted To Divorce Kanye West After His Presidential Campaign Meltdown, According to Sources
Kanye West admitted he 'embarrassed' Kim Kardashian West
West addressed his campaign outbursts in a November 2021 video on Instagram, titled "Thanksgiving Prayer." The rapper opened up about his religion, his family, his mental health, and his relationship with Kardashian West.
"This Thanksgiving, I'm thankful for the family that my wife has given me, I'm thankful for the life God has given me, and I'm thankful for your time, attention, and patience," he began. "In Jesus' name, amen."
"Good lord, my wife did not like me wearing the red hat," he continued. "Being a good wife, she just wanted to protect me and our family. I made me and our family a target by not aligning with Hollywood's political stance and that was hard for our marriage."
"Then I ran for president without proper preparation and no allies on either side," he added. "I embarrassed my wife in the way that I presented information about our family during the one and thank God only press conference. All my dad had to say afterwards was, 'Write your speech next time, son.'"
Kim Kardashian and Kanye West | David Crotty/Patrick McMullan via Getty Images
RELATED: Kanye West Lost His $60M Home With Kim Kardashian West in Their Divorce Settlement
Are Kanye West and Kim Kardashian West still getting divorced?
In February 2021, Kardashian West filed for divorce from West after six years of marriage. He eventually moved out of their California mansion and now has a house of his own. But the status of their relationship remains unclear.
Kardashian West mentioned their divorce in her opening monologue for Saturday Night Live, but she was present at West's famous Donda shows from the summer where she wore a wedding dress for the occasion.
"SNL making my wife say, 'I divorced him' on TV because they just wanted to get that bar off… And I ain't never even see the papers, we not even divorced," he said in a November 2021 interview with Revolt. He added that he values their marriage and their family immensely and doesn't want them to split up.