woman&home newsletter
Thank you for signing up to . You will receive a verification email shortly.
There was a problem. Please refresh the page and try again.
By submitting your information you agree to the Terms & Conditions (opens in new tab) and Privacy Policy (opens in new tab) and are aged 16 or over.
King Charles will receive a new wedding ring in a matter of months thanks to long-standing royal tradition.
Just a few weeks before King Charles' coronation he and Queen Consort Camilla will celebrate their 18th wedding anniversary. The royal couple tied the knot in April 2005 and although King Charles and Queen Camilla's wedding day was pushed back, they enjoyed their special moment watched by fans at home.
Now they are soon to take another huge step in their lives together when they are officially crowned at Westminster Abbey. And thanks to a centuries-old royal tradition King Charles will receive a new wedding ring on the big day…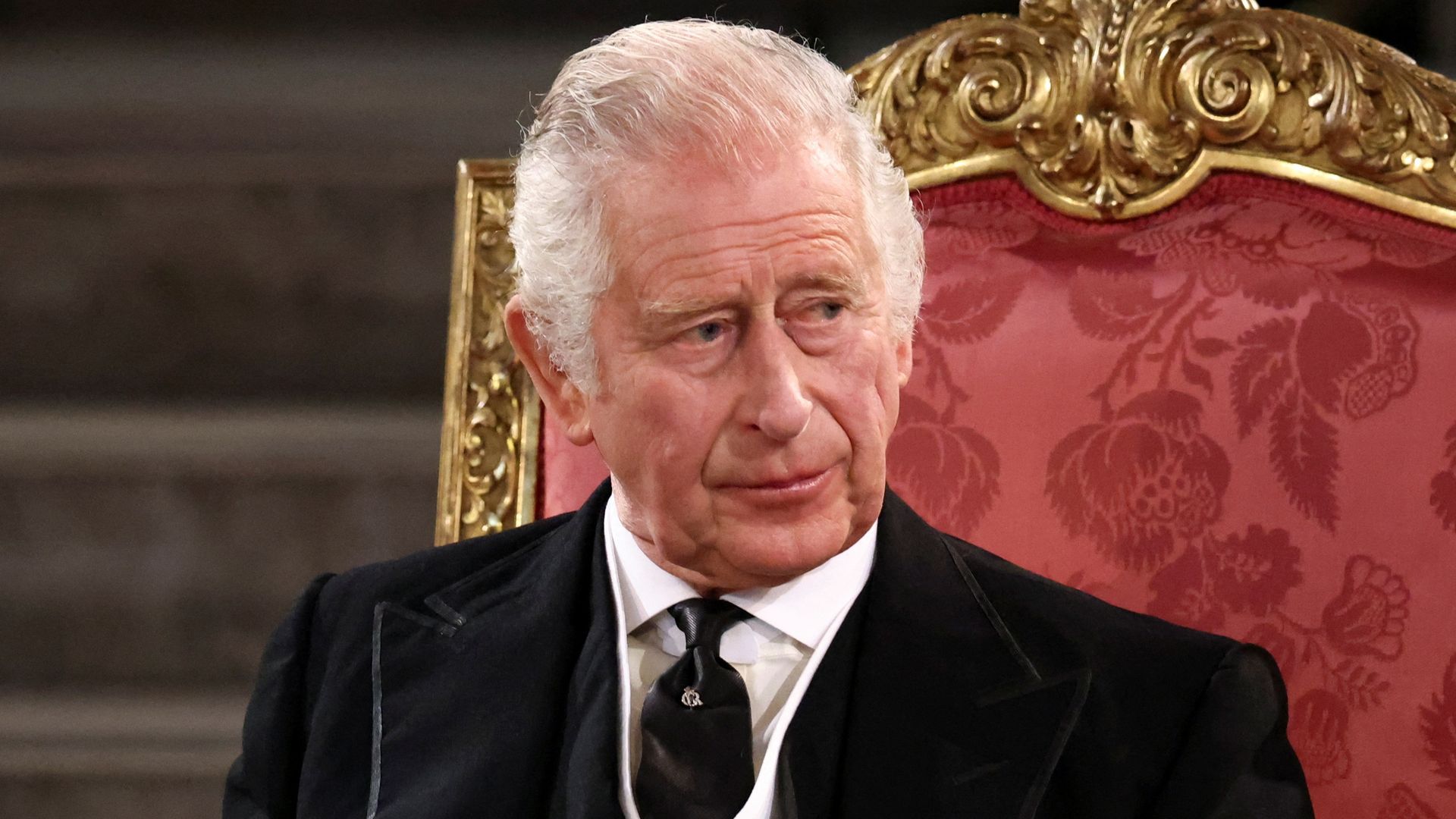 (Image credit: Photo by Henry Nicholls-WPA Pool/Getty Images)
As revealed by the Royal Family website (opens in new tab) during Queen Elizabeth's coronation in 1953 she put on the cloth of gold Robe Royal and received the jewel-encrusted orb, the glove, scepter and the coronation ring during the ceremony. However, rather like how several of Queen Elizabeth's tiaras are known by a few different names, the coronation ring has another, much more romantic moniker.
This iconic piece of royal jewelry is also known as "The Wedding Ring of England" and was placed on the Queen's fourth finger on her right hand at her coronation. This followed a long-established tradition and "The Wedding Ring of England" had been crafted for King William IV's coronation in 1831.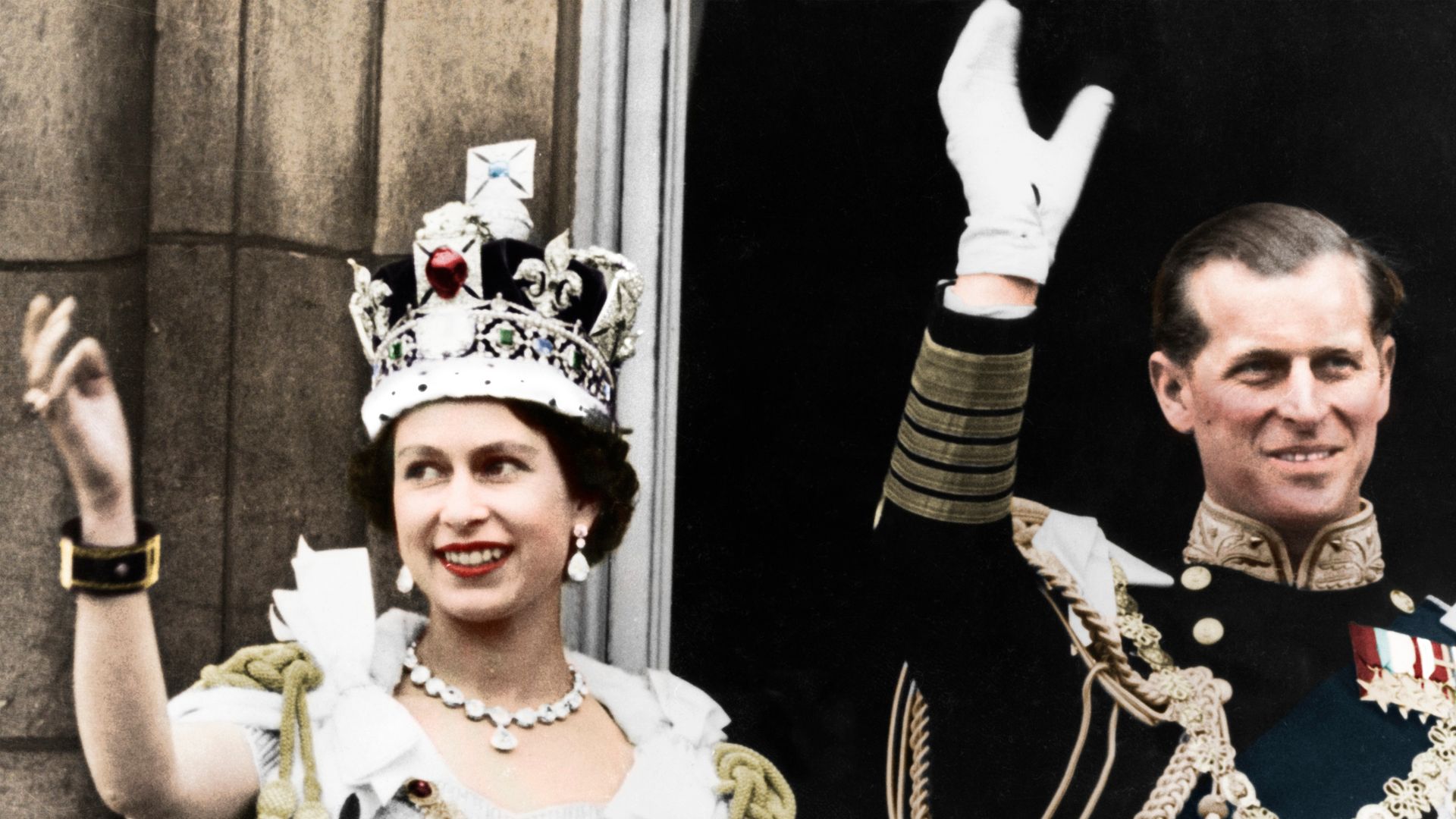 (Image credit: Photo by The Print Collector/Getty Images)
Since then it's been worn by the monarch at every coronation apart from Queen Victoria's as her fingers were so small that an alternative coronation ring had to be created. Given this tradition is centuries-old and consistently upheld it seems that King Charles will receive a new wedding ring of sorts in just a few months' time.
The sovereign's ring echoes the British flag with a sapphire as the primary stone, diamonds and gold strip settings forming a cross set with rubies. As per the Royal Collection Trust (opens in new tab) it's seen as a symbol of "kingly dignity" and its presentation is followed by the crowning of the monarch during the ceremony.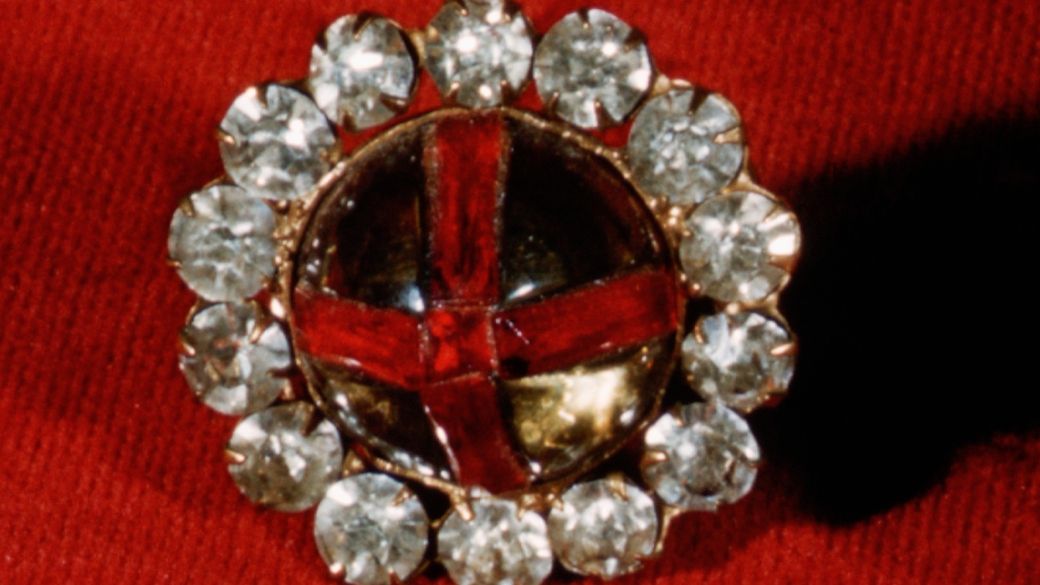 (Image credit: Photo by Francis G. Mayer/Corbis/VCG via Getty Images)
Until the 20th century each monarch had a newly-made ring but since William IV's it's been the same one and it's this which King Charles will likely receive too. All together it's previously been estimated that King Charles' coronation ceremony jewels could be worth a staggering £3.5 billion. It's known that His Majesty will be crowned with St Edward's Crown in another traditional move whilst Queen Camilla's coronation crown once belonged to her great-grandmother-in-law Queen Mary.
However, whilst there are plenty of coronation traditions that King Charles' ceremony is expected to include, Buckingham Palace have confirmed that it'll also incorporate contemporary aspects.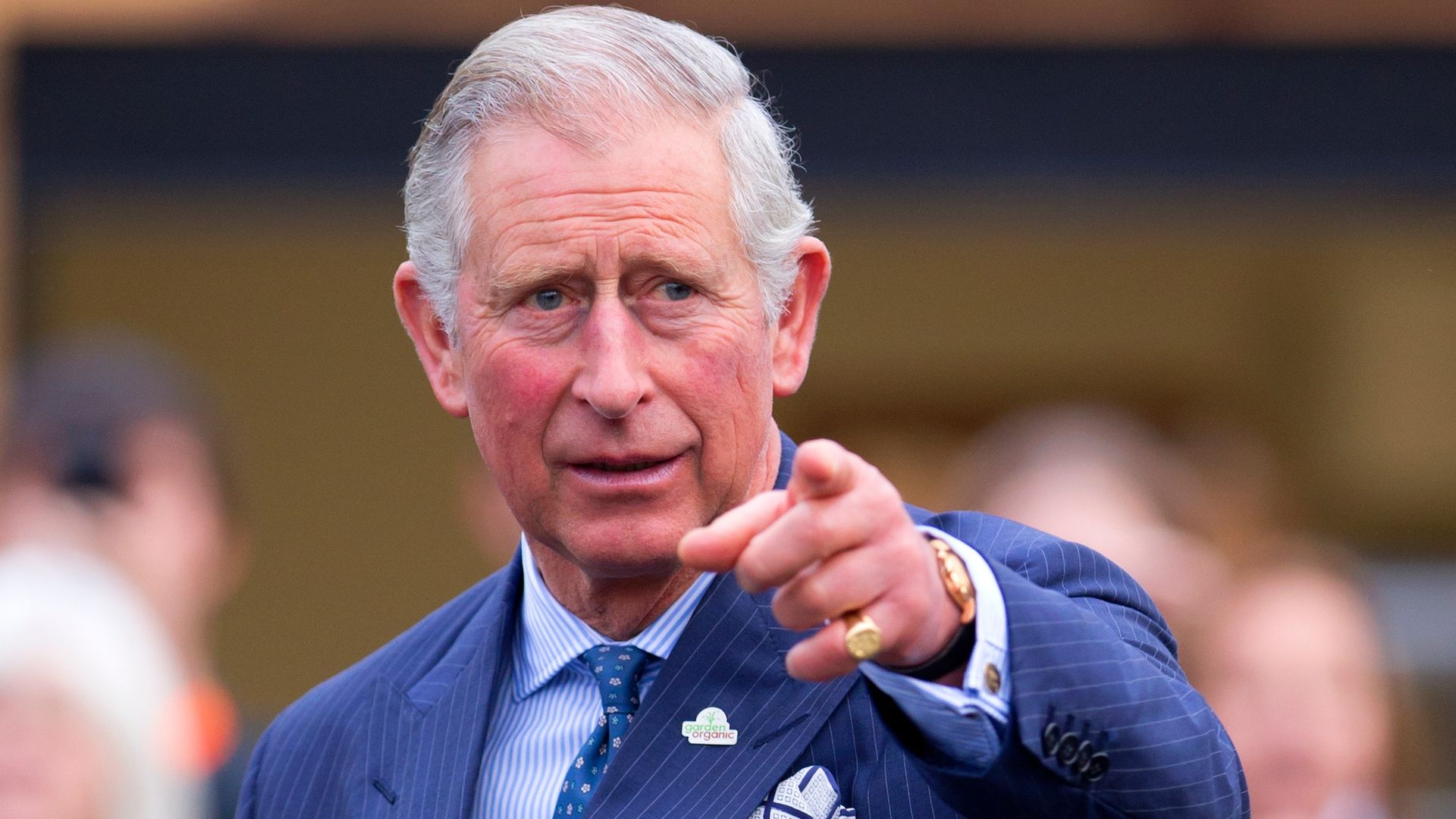 (Image credit: Photo by Max Mumby/Indigo/Getty Images)
"The Coronation will reflect the monarch's role today and look towards the future, while being rooted in long standing traditions and pageantry," they declared.
His Majesty's new wedding ring and other coronation jewelry items will perhaps join one of his go-to pieces on the day. King Charles' signature pinky ring has been worn by him since the 1970s and featured the Prince of Wales crest in honor of the role he held for 64 years.