Former Miss South Africa Liesl Laurie-Mthombeni and her husband Dr Musa Mthombeni released pictures of their white wedding over the weekend and the couple looked amazing.
The couple held their traditional nuptials in August and judging from Liesl's Instagram post, the pair had their white wedding in the same month.
The picture showed Liesl looking regal in a one-shoulder gown and veil with a cropped hairdo.
Her caption read: "Happy 1 month anniversary."
Liesl said her dress, by Wedding Boutique, was "the dress of her dreams" and praised the company's service. The boutique stocks dresses by designers Alenaleena, Temple by Bo & Luca, BLUE by Enzoani.
The white dress Liesl chose is by fashion designer Enzoani. The collection is called Beautiful and is a subtle one-shoulder, with a hanging bowtie and button-down detailing on the back.
ALSO READ: PICS: Musa Mthombeni and Liesl Laurie's traditional wedding
Enzoani was founded in 2006. The brand wants to represent an affordable range for brides while maintaining the highest quality. The collection is simple, elegant with a touch of detail.
Enzoani dresses range from R18,000 to R24,000 to buy but samples are available for hire as well.
In pictures Lisel Laurie-Mtombeni stuns in Enzoani dress
Back detailing of Liesl Laurie-Mtombeni's white wedding dress. Picture: Supplied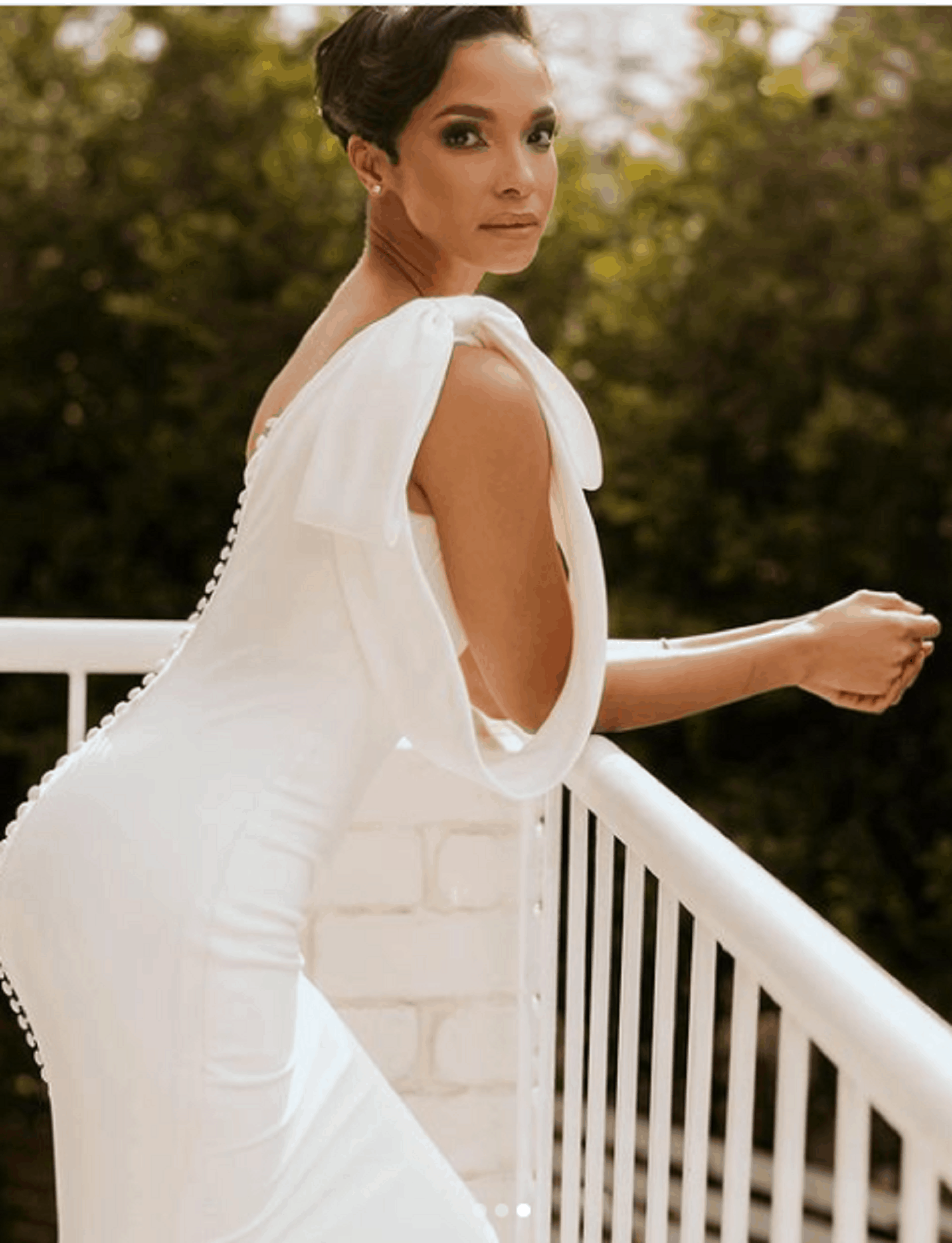 Liesl Laurie-Mthombeni's white wedding dress. Picture: Supplied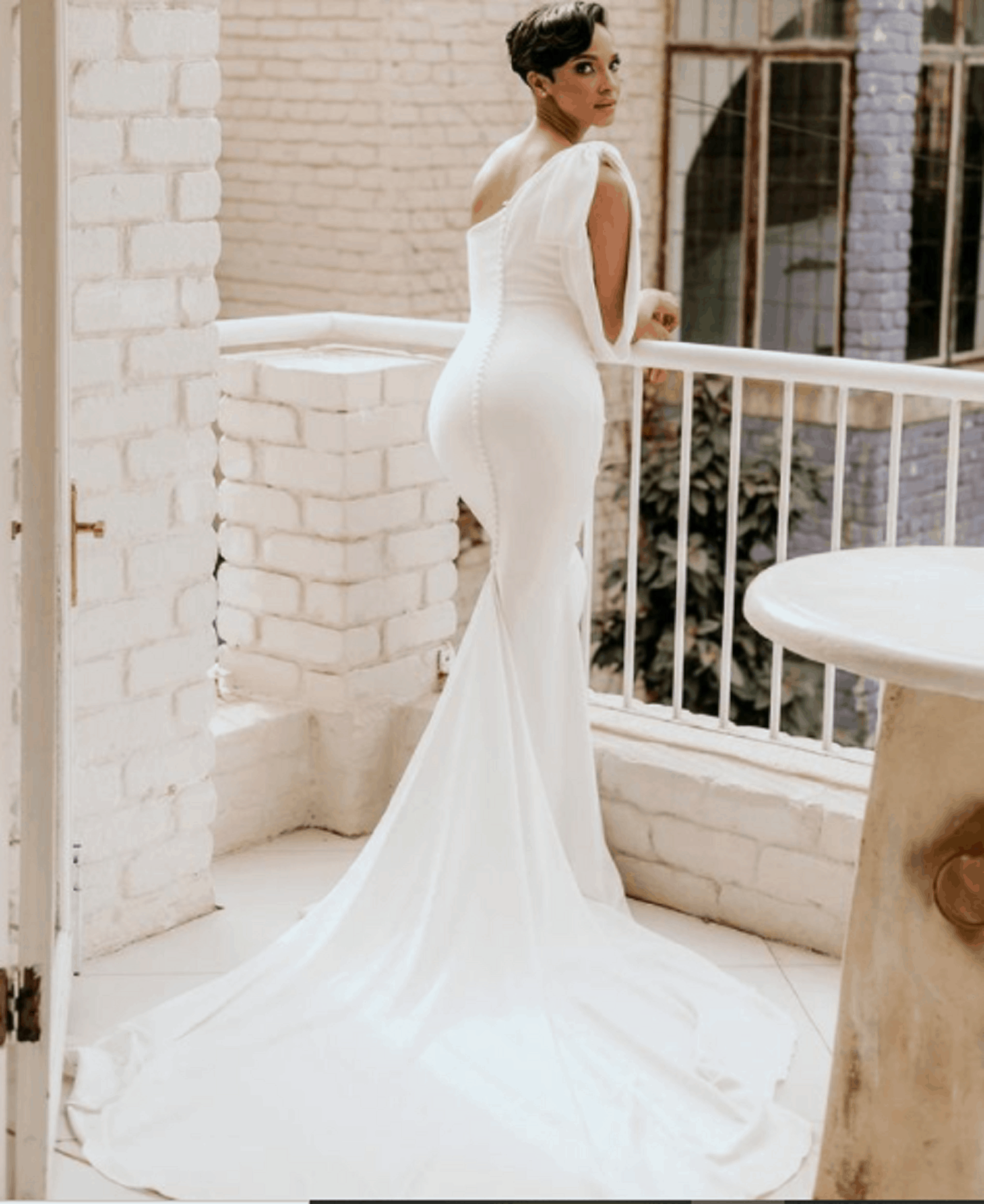 Back detailing of Liesl Laurie-Mthombeni's white wedding dress. Picture: Supplied
The media personalities got engaged sometime in June when Musa popped the question at the top of a mountain overlooking Durban.
Things have been in quick motion since then. Just a month later, Mtombeni's family paid the Lauries a visit and completed the lobola negotiations.
Mthombeni looked dapper on the big day, as he wore a custom made suit by Frank Bespoke.