The cocktail: Blushing Bride
The song: "Hold On" by Wilson Phillips
As you may or may not know, I directed a movie called Bridesmaids. When I first took the job, I had a lot of trepidation because, truth be told, I didn't like weddings. Ever since I was a kid, I hated how weddings I went to were run. The ceremony was always too long; it took forever for the reception to get started as you waited for the photographer to take all the photos of the wedding party; once the reception started, it took even longer for the food to come out; and the wedding cake you'd been staring at for hours wouldn't be cut and served until the end of the evening. They may have made the bride and groom happy, but as parties they were simply not much fun.
When Tipsy and I decided to get married, we wanted to avoid all these issues. We got married in Las Vegas in a big event hall at the Treasure Island Hotel with more than a hundred friends and family and sat everybody at the tables they'd be eating at. We had a five-minute-long ceremony, and as soon as we were pronounced husband and wife, we announced that dinner was served and revealed a huge, ready-to-go buffet. We'd placed a small wedding cake on each table and told everybody they could cut the cake whenever they wanted as long as someone took a picture of them doing it. Then we partied all night with an Elvis impersonator and a live band. People still tell us more than twenty-five years later that it was the most fun wedding they had ever been to.
I've been to some pretty great weddings since then, as well as some more ordinary ones. But at the time, the thought of immersing myself in a wedding movie and spending a year of my life thinking about weddings seemed like an imperfect fit. However, I ended up having the time of my life directing the film with that wonderful cast, and people still seem to like watching it to this day.
In honor of that, here are two variations on a wedding-themed drink that feature Champagne or sparkling wine. Because you can't have a wedding without bubbles!
*
Blushing Bride #1
Makes 1 serving
1 ounce peach schnapps
1 ounce grenadine
4 ounces chilled Champagne or sparkling wine
Pour the schnapps and grenadine into a Champagne flute, then top with the Champagne. Stir gently to combine. You'll definitely say "I do!"
Blushing Bride #2
Makes 1 serving
2 ounces chilled St. Germain elderflower liqueur
4 ounces chilled Champagne or sparkling wine
½ ounce grenadine
Put the St. Germain in a Champagne flute, then top with Champagne. Pour in the grenadine to add the blush. Stir gently to combine. Drink now or forever hold your peace!
__________________________________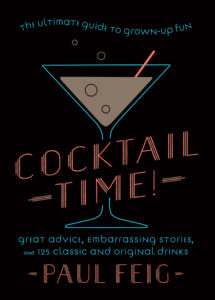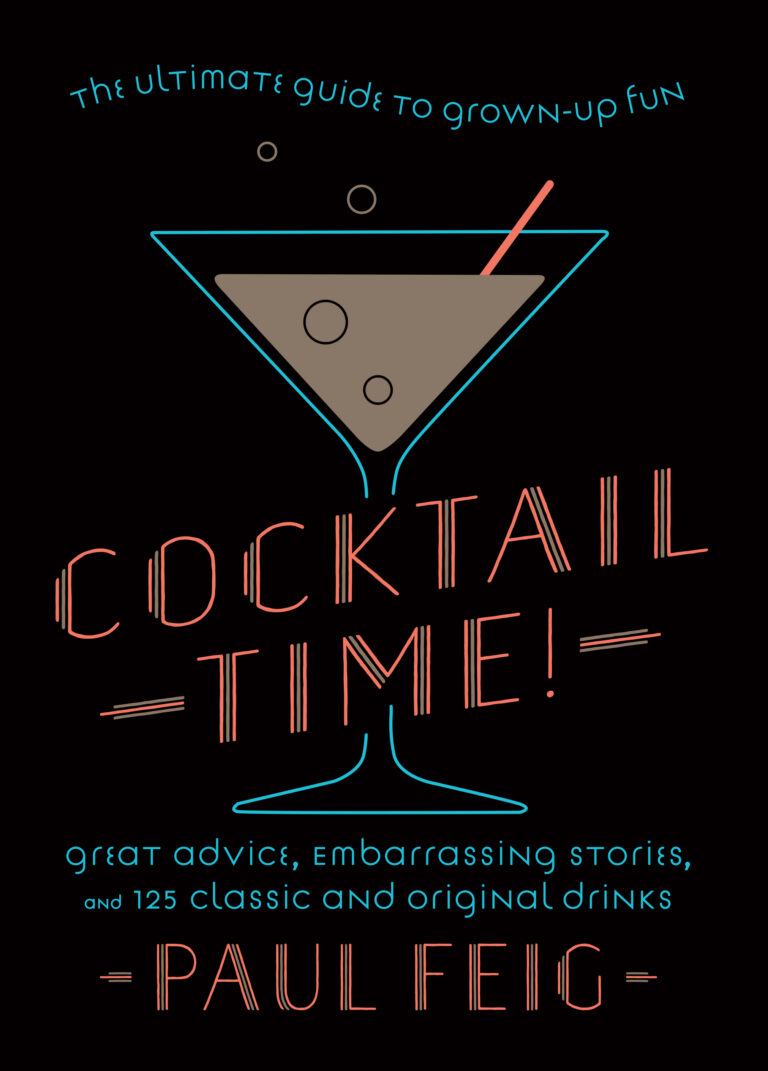 Excerpted from Cocktail Time!: The Ultimate Guide to Grown-Up Fun by Paul Feig. Copyright © 2022. Reprinted by permission of William Morrow, an imprint of HarperCollins Publishers.