MOUNT PLEASANT — A handful of women, mostly strangers, came together July 16 to help brides who lost their wedding dresses in a fire that destroyed Jean's Bridal and two other business the day before.
Chelsea Walden was one of the brides impacted. Walden's dress was waiting for her last alteration appointment ahead of her wedding in September.
"I didn't think it was that bad," Walden recalled about learning of the blaze. She said she drove by the store on her way to work and knew she'd lost her dress.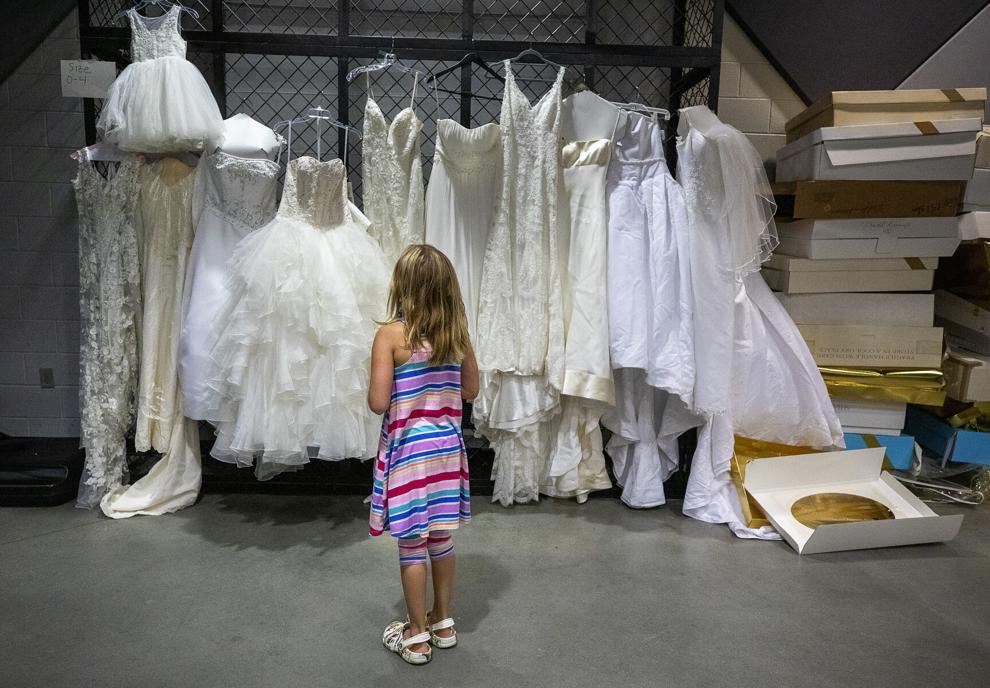 Grayson Goldwater stares up at some of the wedding dresses donated to help out brides after a fire destroyed Jean's Bridal in Mount Pleasant. Grace Beahm Alford/Staff

Grace Beahm Alford gbeahm@postandcourier.com

Tulle ballgowns, sequined mermaids, satin fit-and-flares and vintage lace wedding dresses from size 0-22 hung throughout Seacoast Church in Mount Pleasant on July 16 after more than 100 were donated to the cause.
"You dream of this dress and now you're back to square one," Walden said as she arrived at the Seacoast campus on Longpoint Road. " I almost teared up as I walked in."
Walden searched through the dresses with help from Haley Zimmerman, one of the volunteers. As the other volunteers waited, more dresses were brought in.
"We need brides," said volunteer Erin Ledford.
"She said yes to the dress," echoed through the worship spaces as Walden chose a dress.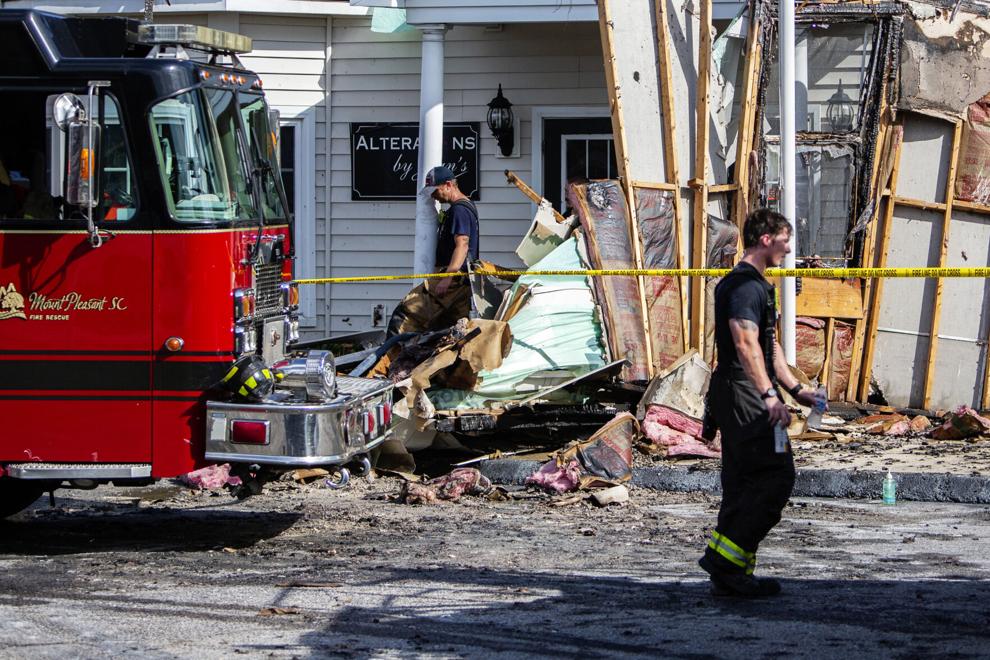 The dress belonged to volunteer Michelle Catalan, who was married in September.
"I think its a great success, if we can help one person that's amazing," Catalan said.
The dresses will be relocated to Pivotal Fitness Park West, which is holding a wedding dress and tuxedo drive to gather items to help brides and grooms in need. Brides can view and pick dresses from 9:30 a.m. to 6 p.m. Saturday, 9 a.m. to 5 p.m. Sunday and 9:30 a.m. to 7 p.m. Monday through Thursday.
An overnight fire destroyed the popular bridal shop, Auto Money Title Loans and IHT Accounting, said Capt. Matt Tidwell of the Mount Pleasant Fire Department. The businesses were unoccupied and no injuries were reported.
Calls regarding a fire on Johnnie Dodds Boulevard came in about 12:15 a.m. July 15, according to Charleston County dispatch.
The cause of the fire is unknown.
Allan G. Bolden Accounting, which is next to IHT Accounting, also was damaged.