Kelsey Lawrence-Jones, CEO + Founder (Self Employed) + Katie Lawrence-Jones, Parent Support Specialist at an Elementary School
One sentence sum-up of the wedding vibe: Our wedding vibe was autumn-vintage, pairing warm colors and earth tones with film photography and 70s style clothing.
Planned Budget: $35,000
Actual Budget: $40,000
Number of Guests: 135
Location: Springdale Station | Austin, Texas
Photographer: Chelsea Francis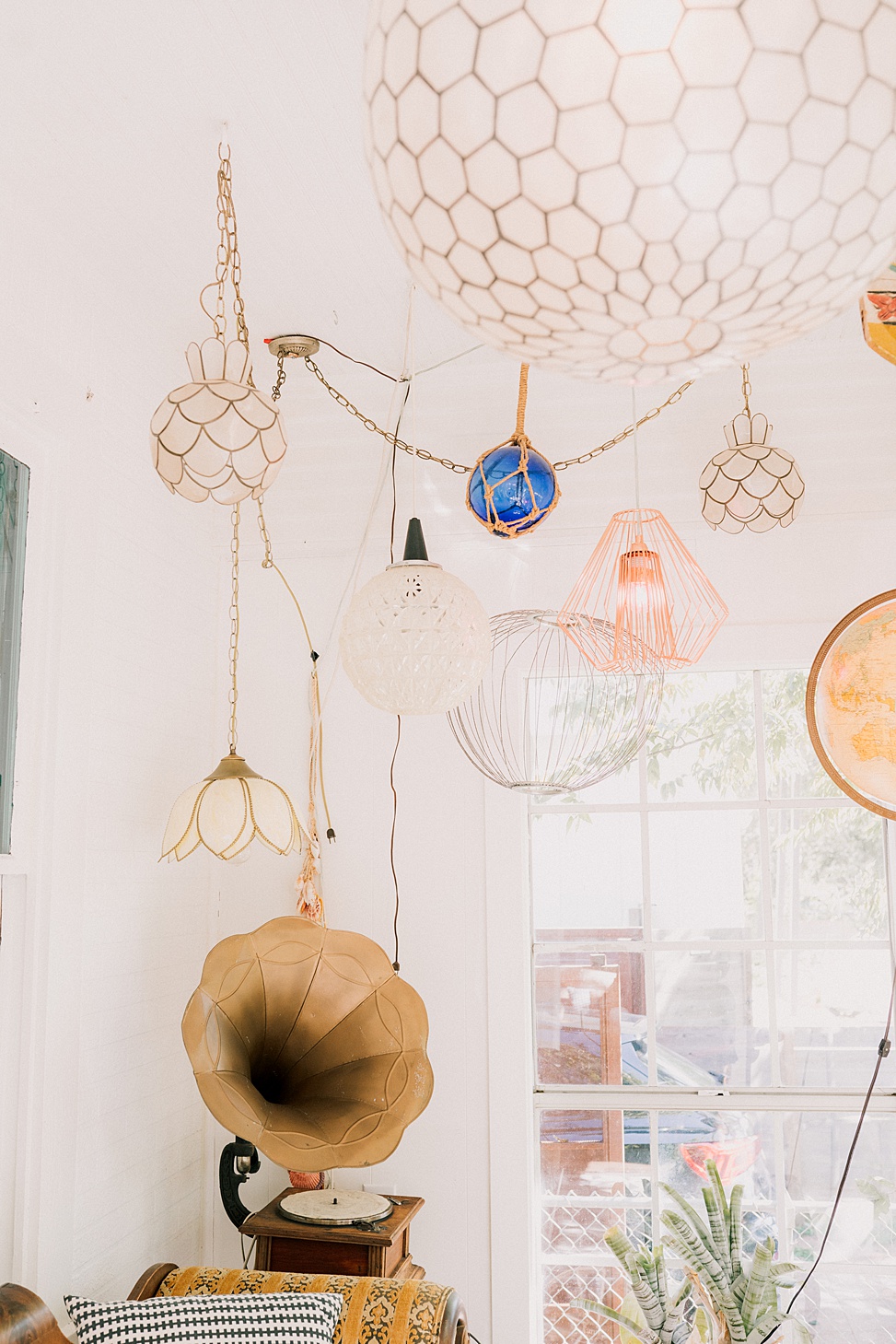 Where we allocated the most funds: We spent the most money on our photography, venue, and food! We also had to reschedule our wedding due to the pandemic, and lost a few deposits to vendors going out of business or having to cancel due to pandemic circumstances.
We really cared the most about making people feel happy the moment they arrived, and having the right venue, in East Austin, was really important to us.
Photography was also super important because I (Kelsey) am also a photographer.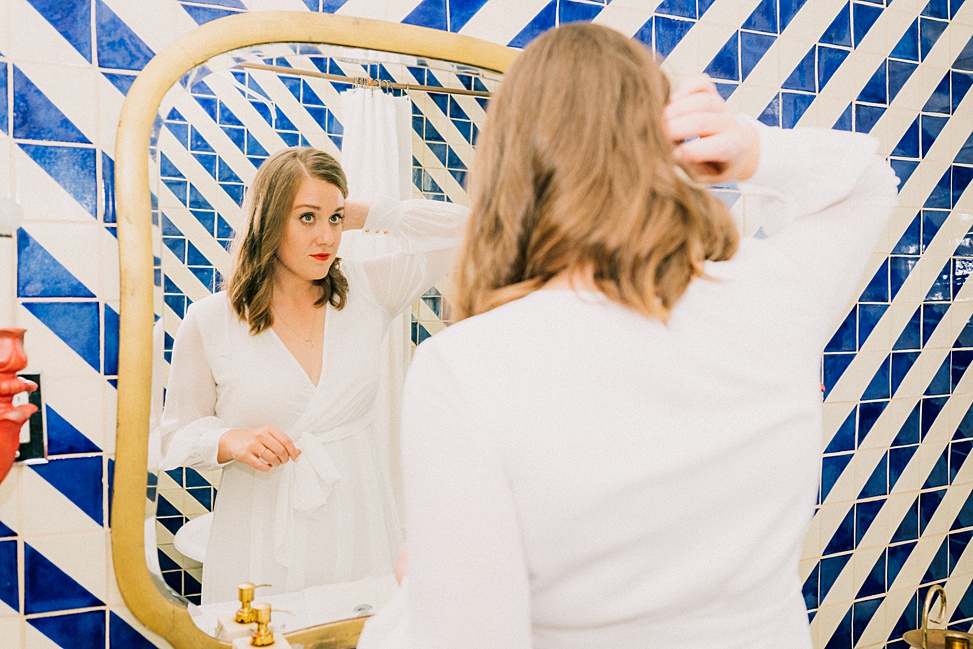 Where we allocated the least funds: We bought our dresses as inexpensively as possible! We also designed all of our own signage, save the dates, invites, name cards, table numbers, and wedding website. We also borrowed picture frames and decor items from our home and from friends. We also opted for using camcorders vs hiring a videographer. We had friends film things throughout the day and night "home video" style and later edited the footage into a highlight reel.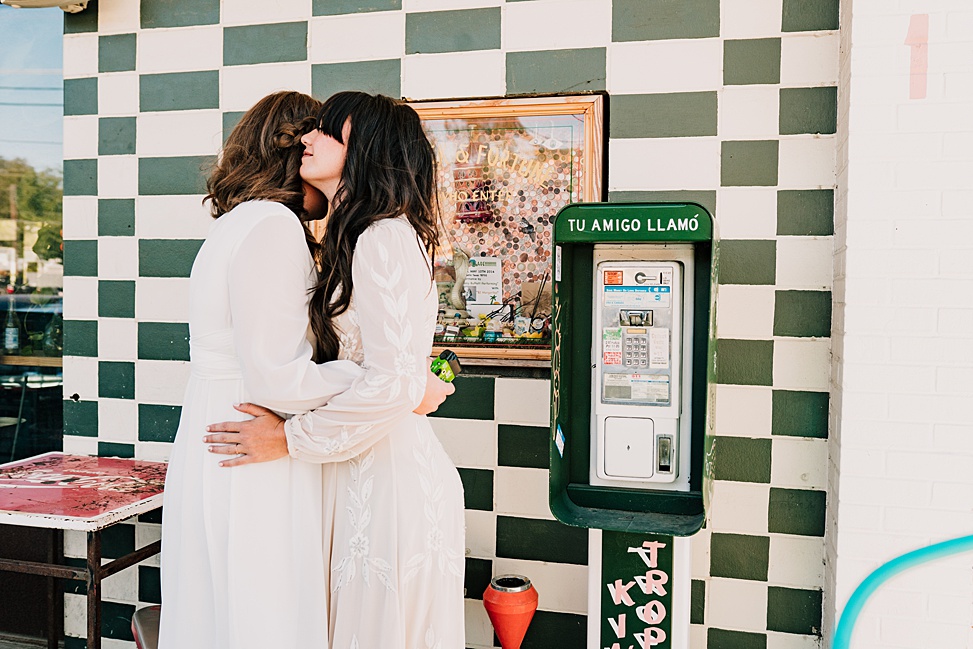 What was totally worth it: The photography was 100% worth it. Our photographer shot digitally and on film. The photos are everything we hoped for.
The florals by Allison Beth Design set the whole vibe, and our DJ, DJ Boyfriend, did such a good job, no one wanted to leave the dance floor (which is our personal dream situation).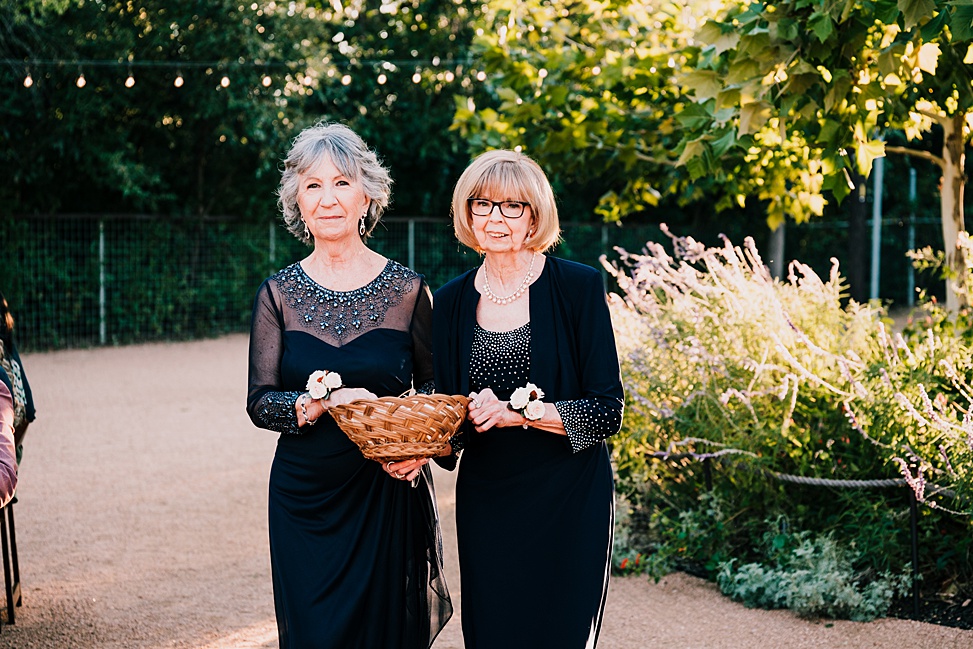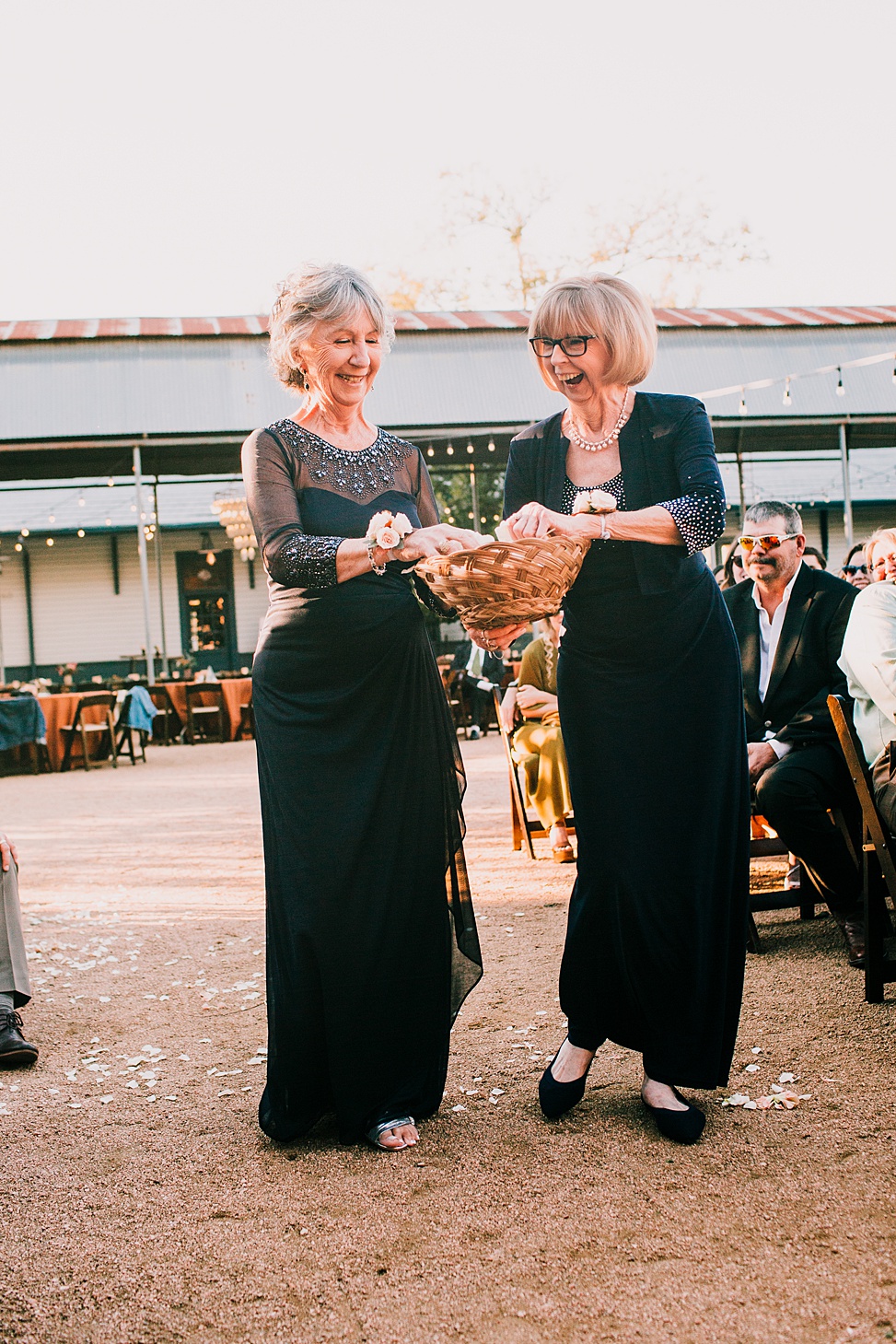 What was totally not worth it: Would have opted to not rent as much furniture—it was really cute, but no one really used it!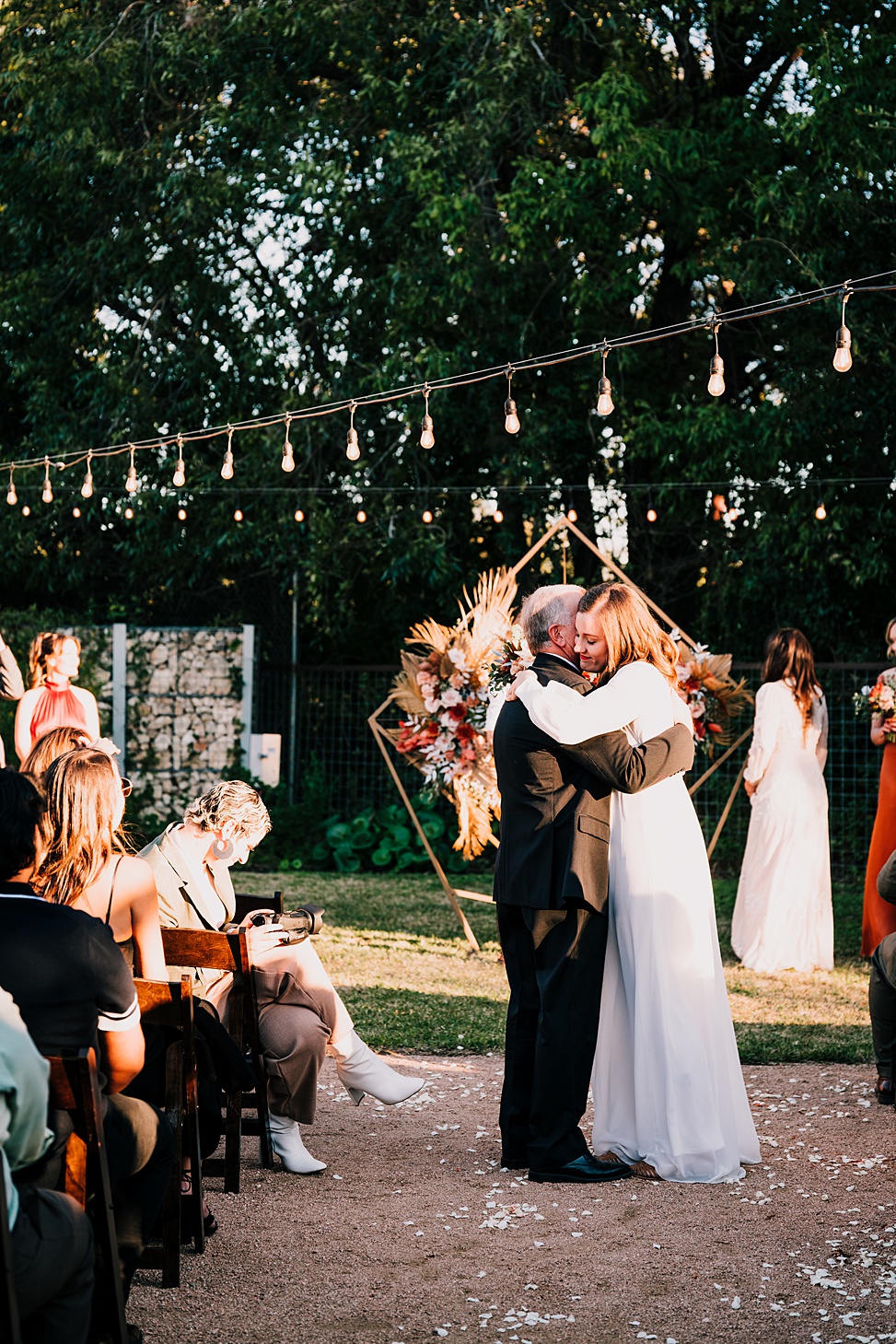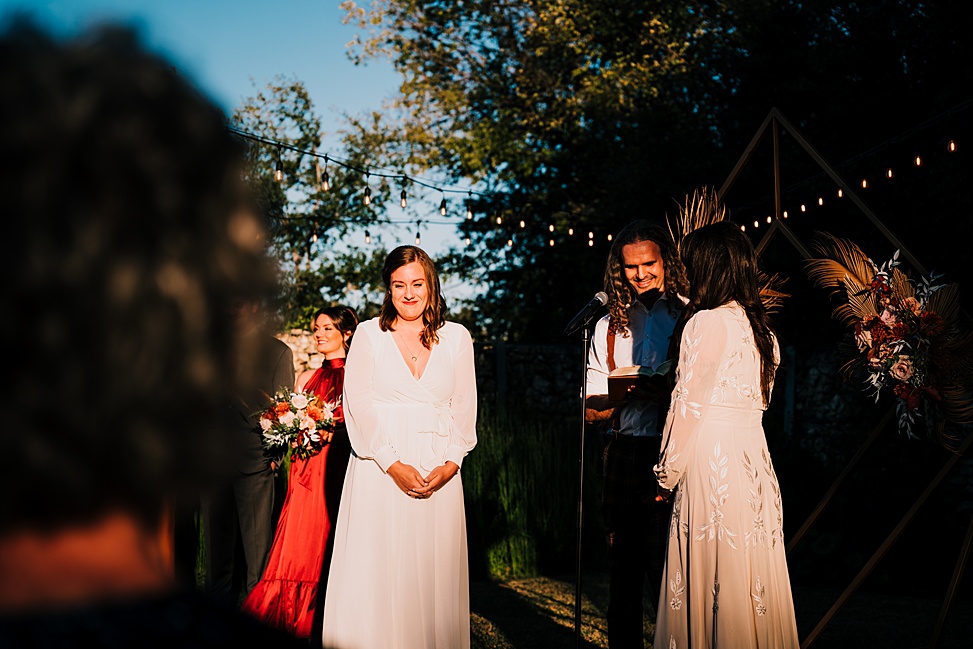 A few things that helped us along the way: It's hard deciding between hiring wedding planners or tackling the event yourself. For us, personally, we could not have done this without our wedding planners, Wedding Party Love. They are an inclusive, equity minded service for LGBTQ+ couples and allies, based in Austin. As a queer couple, they made us feel so much more comfortable throughout the whole process. We trusted them with everything. They made the whole process of planning a wedding, and then rescheduling a wedding during a pandemic as painless as possible. I highly recommend spending the money on wedding planners if you're able to.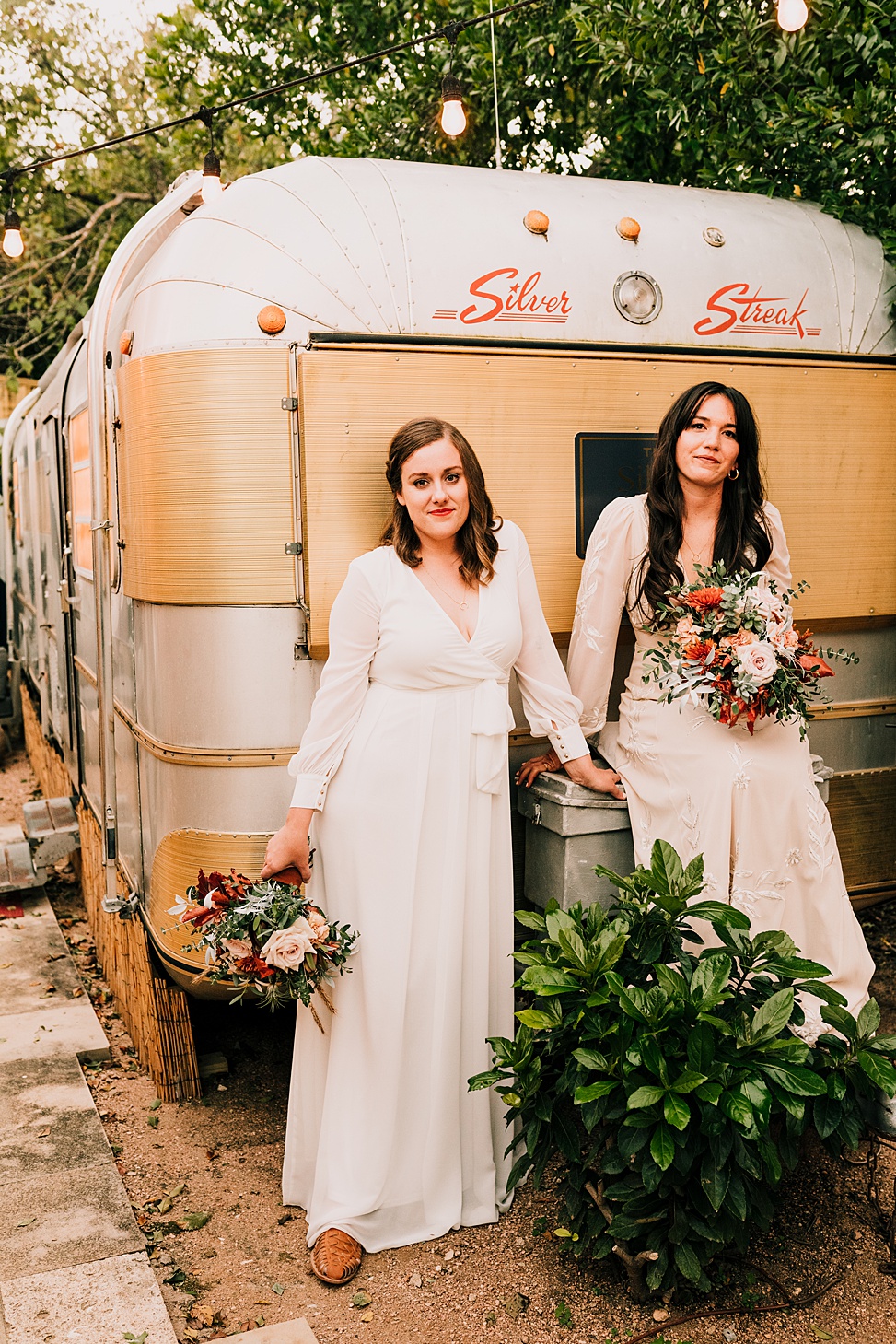 My best practical advice for my planning self: Relax! We planned our wedding for a very long time due to the pandemic and rescheduling. We started out very detail obsessed, and as time passed, we shifted our focus from *perfection* to making sure the wedding really reflected us. We wanted people to look around and think "this is so them".
Also, hire vendors that you feel good about supporting. Partnering with people and vendors who really reflect your values, makes the day even more special.
Favorite thing about the wedding: Hard to choose between these two things!
We did our "first look" at the bar where we had our first date. It was the first place we actually ever saw each other in person so it just felt like the perfect spot. And our photographer did a great job getting photos there.
We had flower "grannies" instead of flower girls. Nana (from Katie's side) and Grandie (from Kelsey's side) really stole the show. It meant so much to us to have them in our wedding party.
Anything else: Because our wedding was an LGBTQ+ wedding, it really gave us an opportunity to totally re-evaluate all wedding traditions. Some of them really made sense because they help keep a flow to the night, and others made no sense to us at all. We ended up really custom building a day that best reflected us and our people. And you can have fun with it, too! For example, our officiant/best friend surprised us by altering the "I do's" to say: "Do you take this woman to be your lawfully wedded wife through the good, the bad, and the rad?"
You don't have to do things at your wedding just because it's "tradition". Do whatever you want! It's your day.