This year, there will be an estimated 2.5 million weddings, the highest number since 1984. The surplus is likely due to the combination of rescheduled weddings from the COVID-19 pandemic and regularly scheduled weddings each year. With North Carolina as a top destination, the wedding industry here is bustling this year, even as the temperatures — and humidity — are rising.
There are many decisions to make while planning a wedding, including the flowers. Melinda Knuth, an assistant professor in the Department of Horticultural Science and a professionally certified floral designer, offers insight on how to choose flowers for your summer wedding in North Carolina, whether keeping it simple or making a larger statement.
A Mix of Excitement and Uncertainty
With countless weddings this year, florists are hard at work making couples' floral dreams come true.
"I see this as an opportunity for florists and for floral designers. There are opportunities to sell more flowers and design more bouquets," said Knuth. "Unfortunately, I think that there's going to be a shortage of flowers because there's such a demand for them right now. This has been a record year for floral businesses, and I think we're going to continue to see that because so many people are getting married, and nearly everyone wants flowers."
The lack of available flowers stems from the ability of growers to keep up with production. Since flowers are plants, it takes time to grow them, and there's a turnaround time for each type of flower. The shortest turnaround time for a local flower is the sunflower with a six- to eight-week production period. The slowest flowers take up to 30 weeks. 
"If there are not enough flowers, they can't just go add more flowers to the field quickly," said Knuth.
First Step: Choose a Color Palette
Due to high demand and low inventory, couples may be forced to make difficult decisions about which flowers to have at their wedding. Some flower types aren't available, and prices for others have skyrocketed. One way to ensure florals fit the budget and theme is focusing on a color palette rather than specific flowers, and Knuth urges couples to be as flexible as possible.
"Florists know what they're doing. They know what's in season and if they can't deliver in terms of the exact flower that you want, they can still deliver in terms of the color, unless you have an absolute flower that you want," said Knuth.
Flower Abundance Makes an Impression
Couples can also choose which design elements they want at their wedding. At a minimum, Knuth recommends a bouquet for the bride, small bouquets for the bridesmaids, boutonnières for the groom and groomsmen, and corsages and boutonnières for the parents of the bride and groom.
A boutonnière that was designed by Melinda Knuth, an assistant professor in the Department of Horticultural Science and a professionally certified floral designer.
For the ceremony, she likes to add at least a couple of centerpieces in the ceremony area, either at the front or along the aisle. At the reception, it's great to have a couple of centerpieces scattered on the tables and a bouquet by the dessert table.
With a larger floral budget, couples can add fun design elements like a flower wall or hanging arrangement, but Knuth doesn't think they necessarily make the largest impact.
"To me, if you walk in and there's a design at every table and in the ceremony hall, and all along the aisle and in the front, I notice the abundance. That's what makes the impact," says Knuth.
Choosing the Perfect Florals
When making budget-conscious floral decisions, couples will want to think big.
"Think flowers that have a large head to them, so they're going to take up a lot of space," says Knuth. "They're going to fill that space if you want a rather large bouquet."
Hydrangeas often come to mind as a larger flower, but they aren't a good option if a couple plans to get married or have their reception outside.
"I have a love-hate relationship with hydrangeas because they are stunning and people love them, but they don't like the summer heat," said Knuth. "They're also very water sensitive, so usually, if they don't have a water source after even an hour, they'll start to wilt."
However, there are a lot of great options that survive better in a hot and humid climate, including the standard rose. "They're beautiful. They'll make a statement. They don't always have to be paired with a lot to still be beautiful. It's a rather minimal flower that can still be very elegant." 
Another is the calla lily: "You don't need very many to make a beautiful statement." Other common budget-conscious options that can be found locally are dahlias, zinnias and sunflowers.
If a couple has a larger budget allocated to florals, Knuth has a few favorites to consider. 
A gloriosa lily, which is one of the most expensive flowers available.
"One of the most expensive flowers that I know, and it's stunning, is called the gloriosa lily," said Knuth. She also enjoys Lisianthus. "They're very delicate, but if you can find one with double petals, they look like roses." Lastly, she loves garden roses, which come in several pale, pastel colors. "These are the most expensive roses that you can find on the market. They are so fragrant. They're also very delicate and large."
Plan Ahead
A florist is a valuable resource when picking out colorful and fragrant arrangements for the special day, but, depending on the wedding size, couples can also work directly with a grower to purchase local flowers.
"The best way to go about that is to talk to the people that are selling flowers at farmer's markets," shared Knuth.
Regardless of who someone is working with, Knuth has one important piece of advice for every couple planning a wedding: "This is the year to really be on your A-game about organization, so talk to your florist or grower early and stay in contact."
Related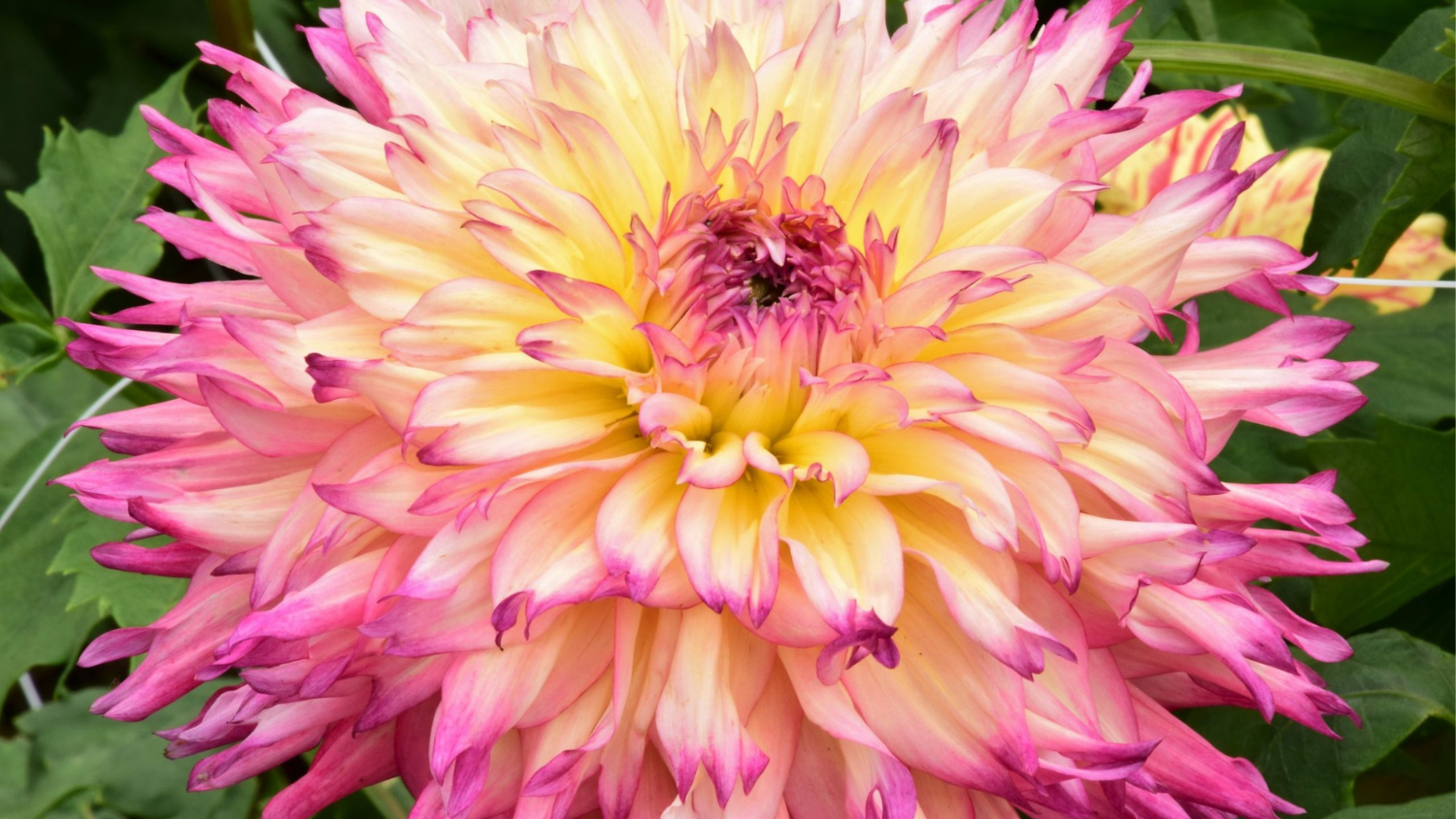 How to Buy Cut Flowers Locally
Buy local