Once upon a time Prince William, Kate Middleton, Prince Harry, and Meghan Markle were the royal family's ultimate Fab Four. Fans loved seeing the dukes and duchesses together as the younger royals were considered a breath of fresh for the monarchy. But before we knew it, rumors of a rift circulated and the Sussexes left The Firm and moved more than 5,000 miles away. It was initially believed that any family conflict was just between the brothers until Meghan claimed that her sister-in-law made her cry. After Meghan made that claim, the Duke of Cambridge was reportedly furious.
Here's what a royal journalist said about William's reaction.
Meghan Markle, Kate Middleton, and Prince William sitting onstage at the Royal Foundation Forum | Chris Jackson/AFP via Getty Images
Meghan told Oprah that Kate made her cry, not the other way around
Royal watchers remember when Meghan sat down with former talk show Oprah Winfrey and claimed that Kate left her in tears in the days leading up to her wedding.
When Oprah asked, "Did you make Kate cry?" The former Suits star said: "No, the reverse happened. And I don't say that to be disparaging to anyone … It was a really hard week of the wedding and she was upset about something but she owned it and she apologized and she bought me flowers, and a note apologizing."
The Duchess of Sussex went on to say that she was surprised when the story came out that she was the one who made the Duchess of Cambridge cry, adding: "What was shocking was that six, seven months after our wedding, the reverse of that would be out in the world. I would've never wanted that to come out about her ever even though it had happened."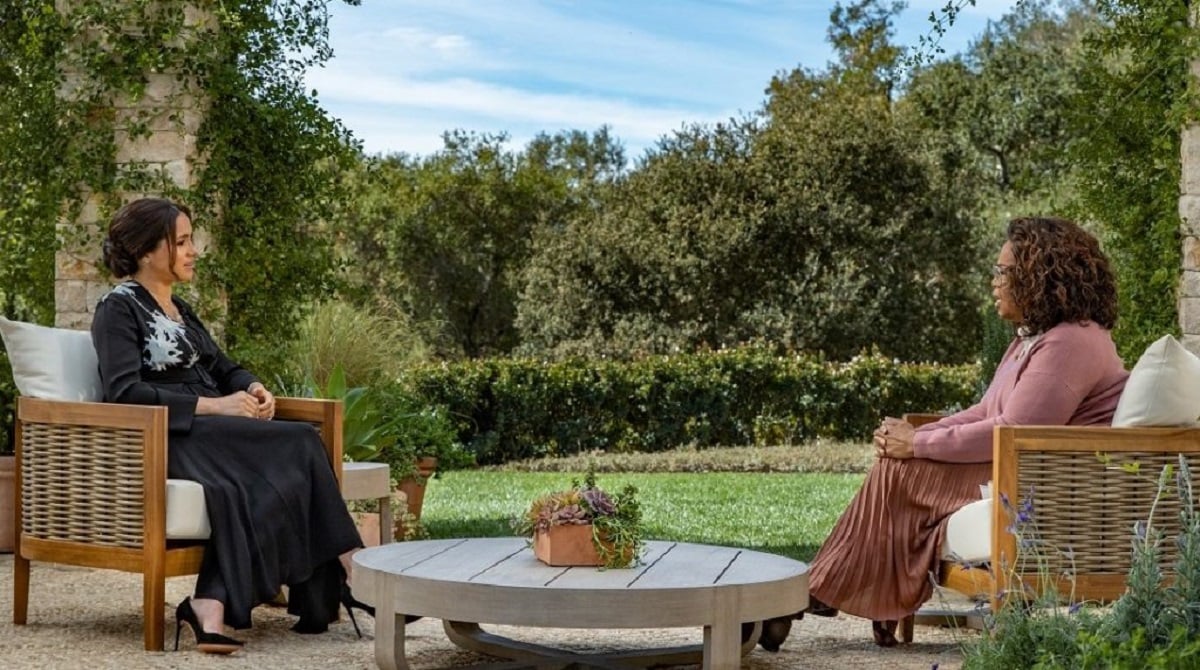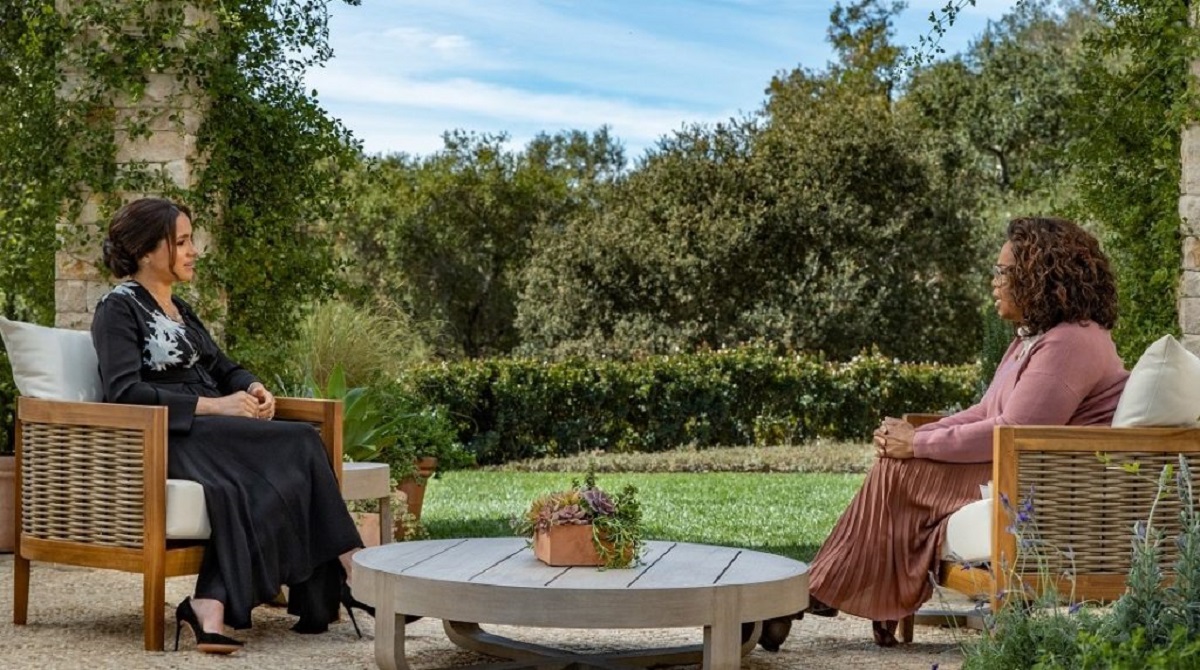 Oprah Winfrey interviewing Meghan Markle for CBS Primetime Special | Harpo Productions, Joe Pugliese via Getty Images
RELATED: 3 Times Kate Middleton Lost Her Cool in Public
Prince William was 'reeling' after Meghan's claims
When the Duke of Cambridge heard that Meghan told Oprah she was the one in tears because of something Kate said or did, he was reportedly livid.
As Express noted, royal editor Roya Nikkhah revealed: "William was 'reeling' with his 'head all over the place.'" She added that the future king also couldn't believe the accusations the Sussexes made about the rest of the royals. According to Nikkhah, the prince was "furious that his brother and sister-in-law had taken aim at his wife and his family."
Kate has never spoken publicly about what happened
Photo of Kate Middleton from the shoulders up at the EE British Academy Film Awards | Gareth Cattermole/Getty Images
We don't know Kate's side of the story.
Prince William's bride has never said anything about what happened that day and it's likely she never will. That's because since marrying Prince William, the duchess has adopted the royal family's "never complain, never explain" policy. Therefore, it's highly doubtful that she and the Duke of Cambridge would ever sit down for an interview with Oprah like the Sussexes did.
RELATED: Prince William Was Furious After This Photo of Kate Middleton Was Released