After her TikTok about a "transparency letter" she sent to her bridesmaids, one San Antonio bride-to-be is using her online platforms to share her experience – and opinions – on wedding planning.
Lisa Torres is an auditor based here in the Alamo City, but social media users from across the globe may know her by her online handle, @lisalovesrandom. Her recent TikTok, in which she discusses a "transparency letter" she sent to her potential bridesmaids, went viral on the platform. The video caused a whole lot of debate about bridesmaid culture and expectations, and even inspired Torres to keep creating content throughout her wedding planning process.
READ MORE: Former KENS anchor Niku Kazori shares details on lavish Texas wedding
In the letter, Torres wrote out the time and money commitments that come with being a bridesmaid, something that she wished she had known before being a bridesmaid herself. Torres says being a bridesmaid not only takes up a lot of time between wedding dress shopping, bridal shower (something she's not even sure she wants), the bachelorette party, rehearsal dinner, and the ceremony itself, but is also a major financial commitment. Although she said she and her friends are all in their late 20s and financially stable, she wanted all the ladies to know that they were getting themselves into.
"Whenever I was thinking about how different one wedding can be to another, that's when I realized 'OK, let me just lay it all out right here,'" Torres tells MySA. "It is time."
@lisalovesrandom
#stitch with @stephanieberman7 I was scared to have a #transparency letter in the #bridesmaidproposalbox but it WORKED OUT. #wedding #weddingtiktok
♬ original sound – Lisa ?'?
Most importantly, Torres gave her besties the option to say "no" to being a bridesmaid without there being any hard feelings. One friend respectfully declined, which Torres says she totally understood.
1of3
Lisa Torres and her fiancé Alex Cortes
Lisa TorresShow MoreShow Less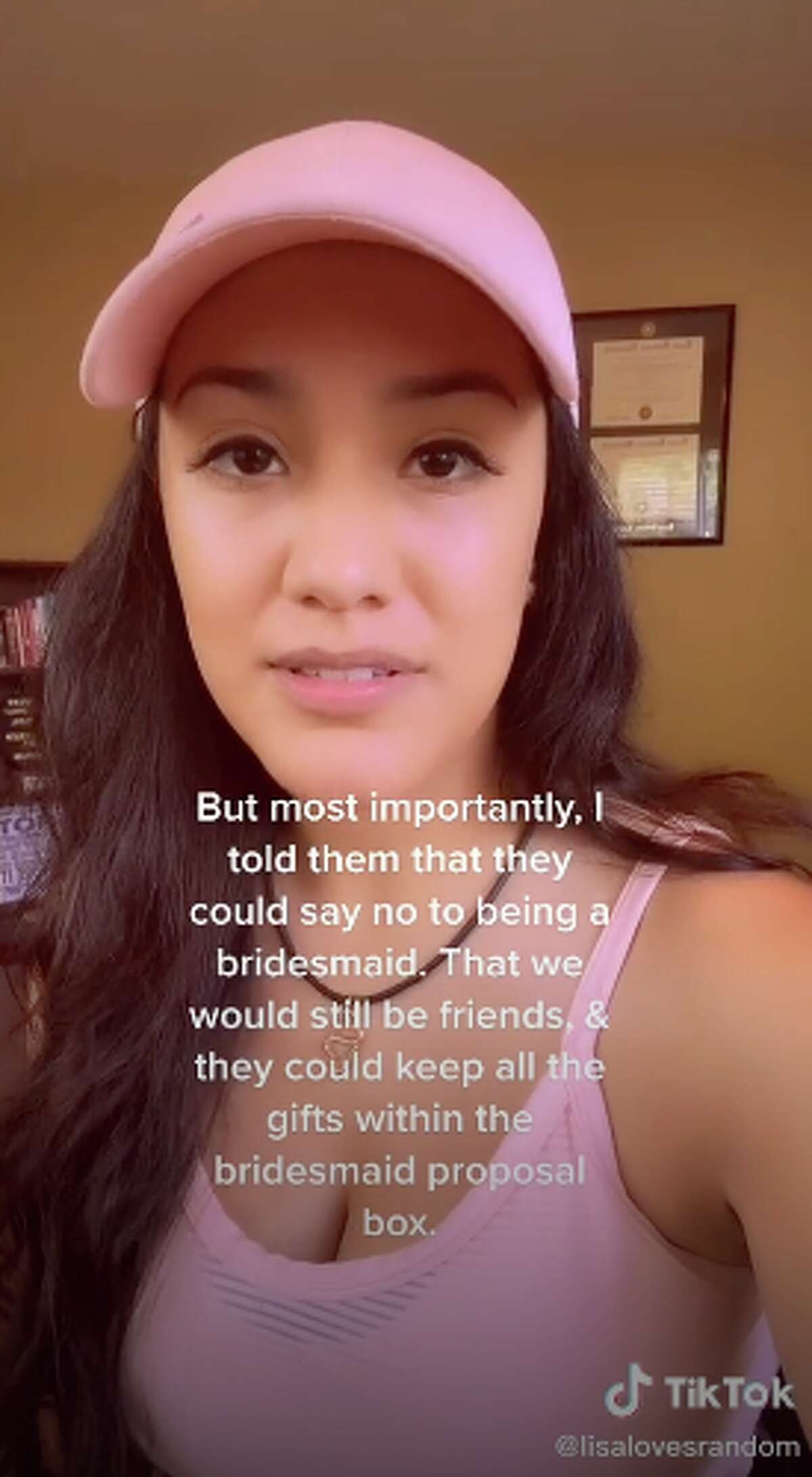 2of3
A San Antonio woman's TikTok about a transparency letter she sent to her bridesmaids has gone viral – and inspired her to keep using the platform for wedding-related content.
lisalovesrandom/TikTokShow MoreShow Less3of3
"The average cost of being a bridesmaid for an American wedding is easily over $1,000," Torres says. "The motivation really came from me wanting to be below the average."
READ MORE: Wedding ring swept away in Chicago snow nearly 50 years ago will be returned to San Antonio owner
Torres said she put the incredibly organized letter together one night, and was sure to include details about the wedding attire (including colors and aesthetics); the bachelorette party (which will be held at an all-inclusive resort in Mexico); and her expectations on when her bridesmaids will need to be by her side (depending on whether they live in or near San Antonio, or quite a bit away).
And being the Type A personality that she is, Torres included an FAQ section of sorts in which she disclosed how her wedding party is going down. The wedding party won't have to sit at the head table (instead with their plus-1) and Torres will even pay for her bridesmaids' hair and makeup on the big day.
"That was my decision," Torres says of her covering the beauty costs. "I was just trying to be fair."
Social media users had a variety of opinions, from some criticizing Torres over the expectations of bridesmaids (a culture that Torres has no control over) to others commending her for her honesty. Others offered up suggestions for the letter, such as more detailed information about responsibilities for the maid of honor.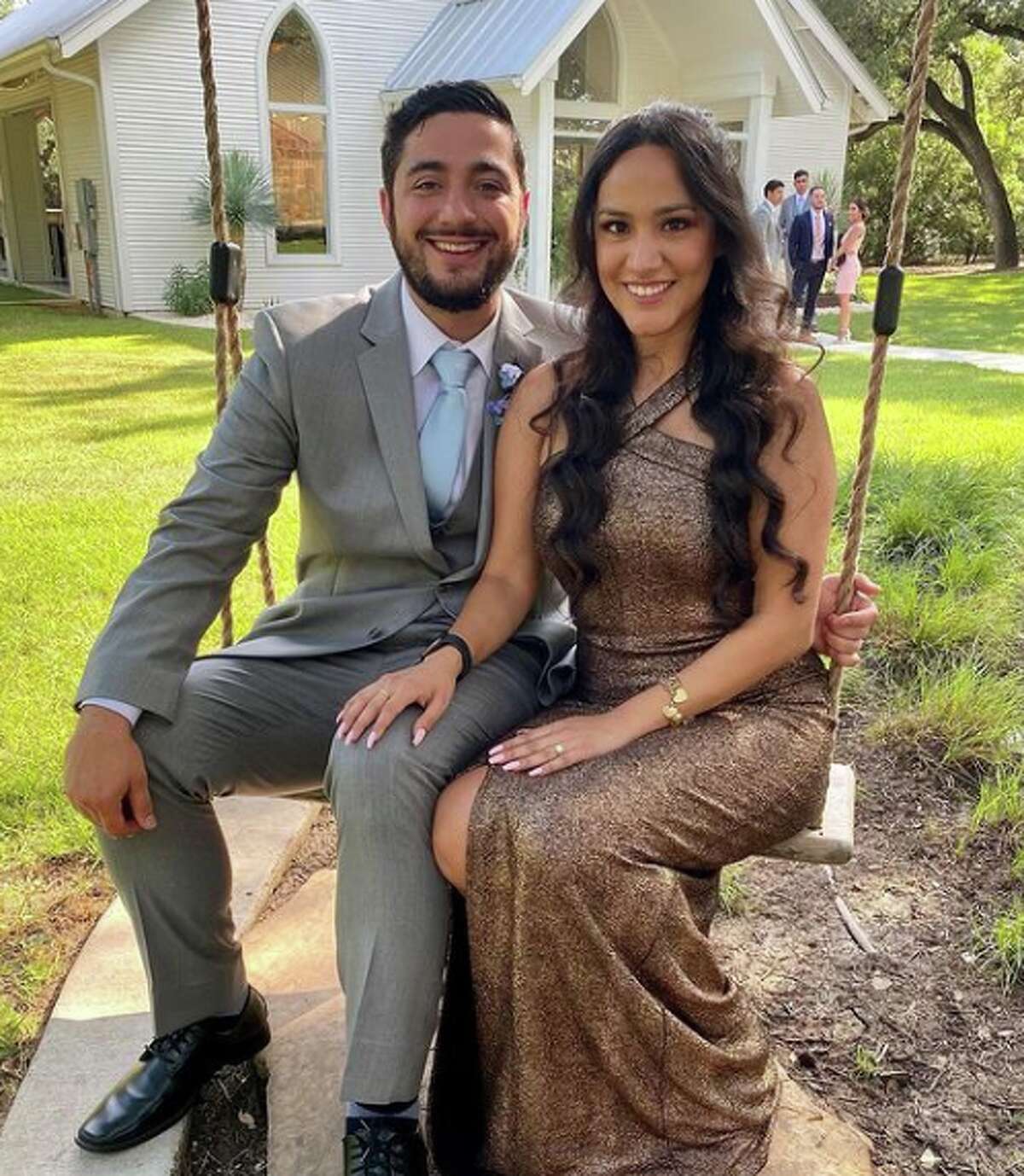 Lisa Torres and her fiancé Alex Cortes
Lisa Torres
Despite the negative attention, Torres has no plans to stop sharing wedding content on TikTok and Instagram. She plans to keep posting about her own wedding-planning up until her big day in May 2022, but says she may even share more insight afterward. Part of that content will touch on how Torres wants her wedding to be on her own terms.
"There's a lot of tradition that I don't want to do," Torres admits. "I don't plan on doing the bouquet toss. I don't plan on doing the garter toss. That's just not my preference."
While she says tradition is important for many brides, she hopes her example can help others understand that it's OK to want their wedding day to be exactly as they want it (as long as they're not being unreasonable).
You can keep up with Torres on TikTok and Instagram.