Sometimes, all it takes is a small gesture to make our significant other the happiest. It could be something as simple as bringing them ice cream when things seem bleak, or a small message expressing your love and appreciation. NFL star Jonathan Owens swore by this with his weekly ritual for his beau Simone Biles.
The star gymnast recently sat down with E!Online to share some upcoming wedding updates and future plans. Along with that, she also talked about her fiancé's sweetest gesture, which always made her smile.
Simone Biles gushed about Jonathan Owens' weekly ritual
ADVERTISEMENT
Article continues below this ad
2023 is going to be a big year for star gymnast Simone Biles. She is all set to embark upon a new chapter with NFL star Jonathan Owens. While their wedding dates aren't confirmed yet, Biles has often dropped hints in the form of social media posts and stories. Whether it's her bridesmaids' dresses or a glimpse of her wedding invite, the Olympic legend makes sure to involve fans along the way.
WEST HOLLYWOOD, CALIFORNIA – MAY 19: Simone Biles attends The Inaugural STARZ #TakeTheLead Summit at The West Hollywood EDITION on May 19, 2022 in West Hollywood, California. (Photo by Alberto E. Rodriguez/Getty Images for STARZ)
Recently in an interview, Biles revealed some new updates about their wedding and recalled her engagement days. The couple have decided on their theme colors and desserts for the big day. Recalling how saying 'yes' to Owens was the easiest thing for her, she talked about some of his sweetest gestures for her.
DIVE DEEPER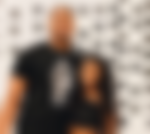 Owens' weekly ritual was to get his woman some fresh flowers. Biles happily gushed about her fiancé, "It's kind of cliché but it's just so cute because, after his practices from 6 a.m. to 6 p.m., he still takes the time to put a smile on my face." For the gymnast, grand gestures came later. Simple and thoughtful gifts were her love language.
ADVERTISEMENT
Article continues below this ad
Simone's crafty side came in handy for Jonathan's gift
Gift-giving went both ways for the couple. Biles is the NFL star's biggest cheerleader. She would follow her beau to all of his NFL games and even don his jersey number on her clothes. Once, she took her creativity a notch up higher and took up a DIY project for Owens.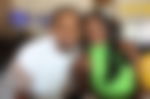 ADVERTISEMENT
Article continues below this ad
In a late-night venture, Biles crafted some transparent P.V.C. bags by embroidering Owens' name and jersey number on them. She posted them on her Instagram stories, telling fans how she got a bit "crafty" at night. The couple's immense love and appreciation for each other have fans adoring them all the time. Now with their wedding coming up soon, fans can't wait to see them on their big day.
Watch This Story: G.O.A.T. Simone Biles Made A Bold Fashion Choice With Dior Sneakers And Black And White Essentials