A few brides from the 16th season of Married at First Sight chose unlined illusion dresses, and some show fans were not too pleased. Though the look is on trend in bridal wear, some viewers thought the gowns looked "so cheap" and unflattering on the blushing Nashville brides. But not everyone agrees!
Jasmine | Married at First Sight | Lifetime
What is an unlined illusion wedding dress?
Brides.com declared "transparency" a hot trend in wedding gowns as of December 2022. They wrote, "For the moderately-brave bride, peek-a-boo gowns are illusory without feeling like you're baring it all. Styles that are semi-sheer in the bodice, along the neckline, or lower down on the skirt are just showy enough."
They define an illusion wedding dress as "a gown that runs the gamut from ultra-sexy to subtly sheer. This style of dress is often made from see-through fabrics, skillfully adorned with glistening beadwork, appliqués, and embroidery."
On top of it all, they come with options for lined and unlined gowns.
Fans on Reddit think unlined dresses look 'cheap' on 'Married at First Sight' brides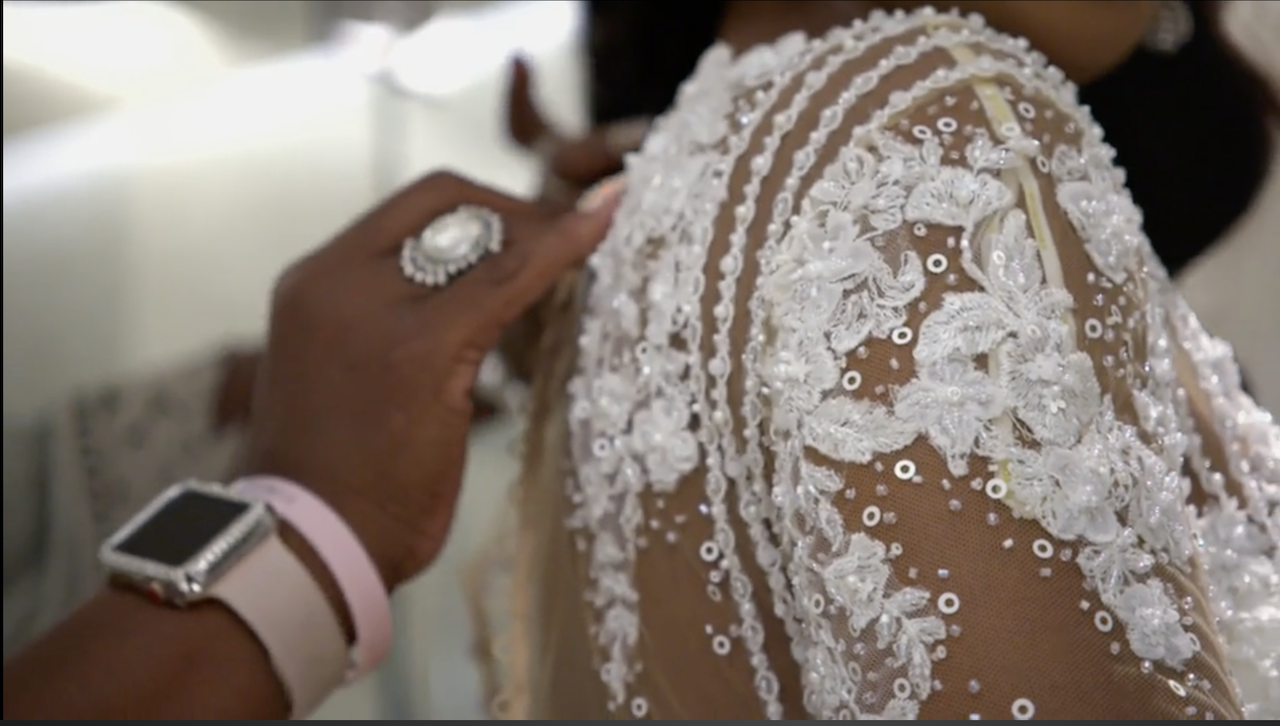 'Married at First Sight' | Jasmine's wedding dress | Lifetime
Fans on Reddit discussed how some of the brides on the sixteenth season of Married at First Sight wore unlined dresses, and some strongly disapproved.
One wrote, "Let me just say. No disrespect, but why are these unlined dresses with beige breast pads so popular? It looks so cheap to me. It doesn't give [a] nude illusion, it just gives…..idk cheap? Maybe if the breast pads were exactly the skin color of the bride, I'd like it?"
"Totally agree. I hate the way they look," someone replied. Another person chimed in, "Yes!!! I agree they look so cheap."
Of course, not everyone agrees! Though some commenters pointed to Jasmine's dress as the most unflattering, others felt hers stood out as the most beautiful.
"Just came here to say Jasmine had the best dress. Uhhhh, so beautiful!" someone wrote in a different Reddit thread. Another person agreed, adding, "Literal royalty detailing."
We thought all the brides looked fantastic. As they say, beauty is in the eye of the beholder!
Who pays for the dresses on 'Married at First Sight'?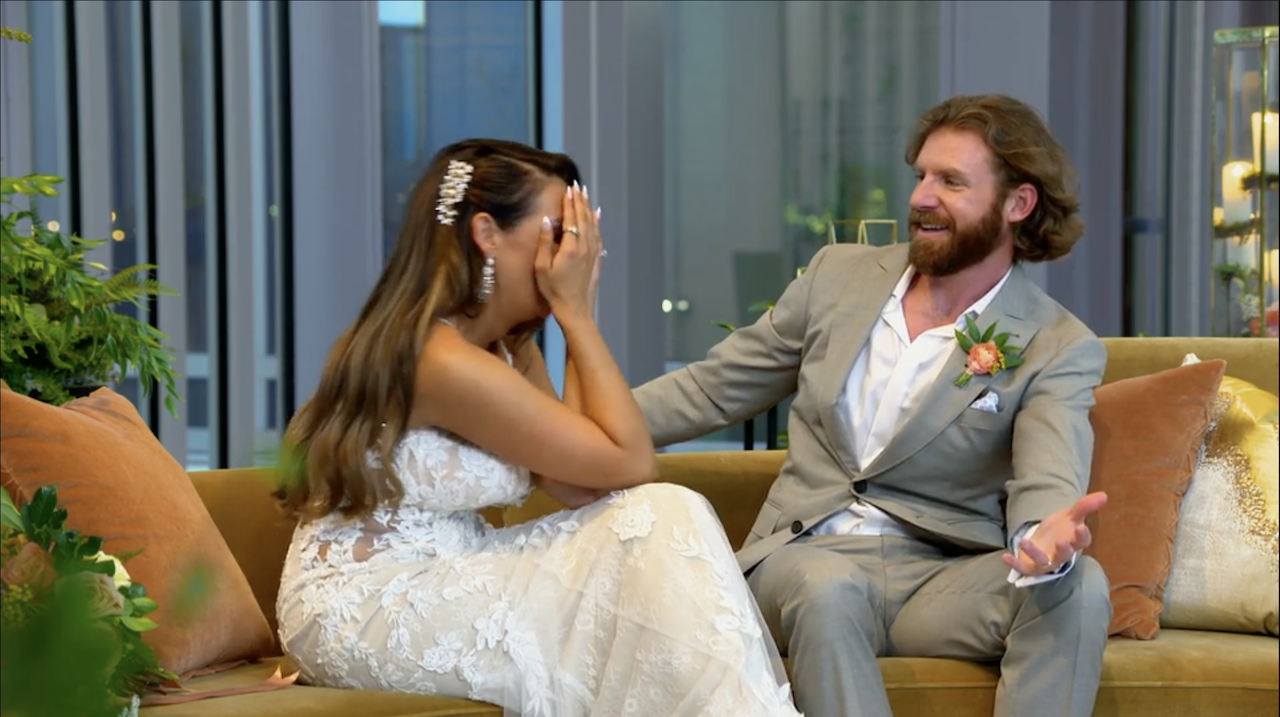 Gina and Clint | 'Married at First Sight' | Lifetime
Though the Lifetime show has not confirmed this claim, a former contestant said they were drawn to the matchmaking series because the network paid the bill for the wedding.
Season 13's Johnny Lam told The List (per Newsweek), "It seemed like a no-brainer because I'm basically going to have a matchmaker vet all these people for me and find me a perfect match. And then they pay for the wedding."
A cast member from the second season of the UK version of the series said the network provides a budget, but some things come out of pocket. A source close to the show told Women's Health the couples then "receive a stipend," which is for filming "50 to 60 hours a week."
However, an executive producer said that stipend was "nothing" because they don't want people to get motivated to be on the show for the wrong reasons.