Whether you're a traditional bride or your aesthetic veers more towards alternative bridal dresses (opens in new tab), there is no denying that choosing a wedding dress is an incredibly big decision. After all, your wedding day is a moment that you will look back on for the rest of your life, so ensuring you have a gown you love (opens in new tab) is paramount. 
With planning for 2023 and 2024 weddings well underway, we turned to expert Phillipa Lepley (opens in new tab), to understand exactly what kinds of dresses are expected to gain prominence this season. Lepley is a London-based bridal couturier with thirty years of experience in the industry, so there is no doubt she knows exactly what she's talking about. 
From the rise of colourful dresses to the resurgence of classic silhouettes, keep scrolling for Lepley's insights on the 3 wedding dress trends (opens in new tab) we can expect to see this season. 
1. Colourful Dresses
According to Lepley, "We are seeing a shift in more brides opting for colourful dresses." Though, this doesn't necessarily mean we're about to see bright, saturated shades walking down the aisle. Lepley clarifies, that we're seeing brides opt for "soft elegant shades of pink and coloured floral embroidery in soft tulle overlays." It's all about a subtle use of colour.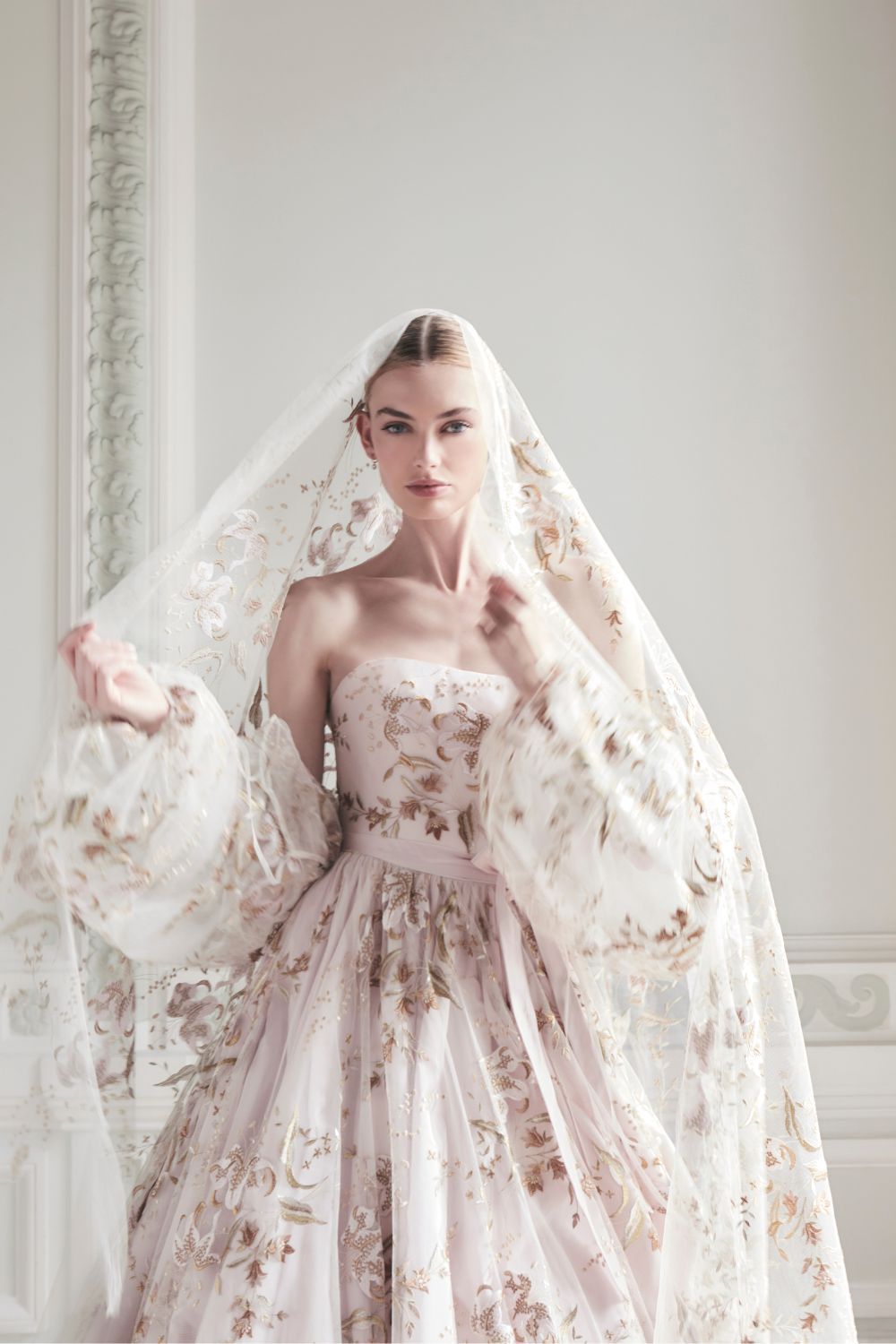 (Image credit: Courtesty of Phillipa Lepley)
2. A return to the classics
It seems this year, brides will make a case for the traditional. "There will be a return to a more classic look," Lepley explains. Think full skirts, cathedral-length veils, clean satin dresses and full lace. 
In addition to this, Lepley predicts that brides will be drawn towards looks that have the ability to be modified. "There will also be more top layers and removal sleeves," she said. These items can be added or taken off after the ceremony to create an entirely new look.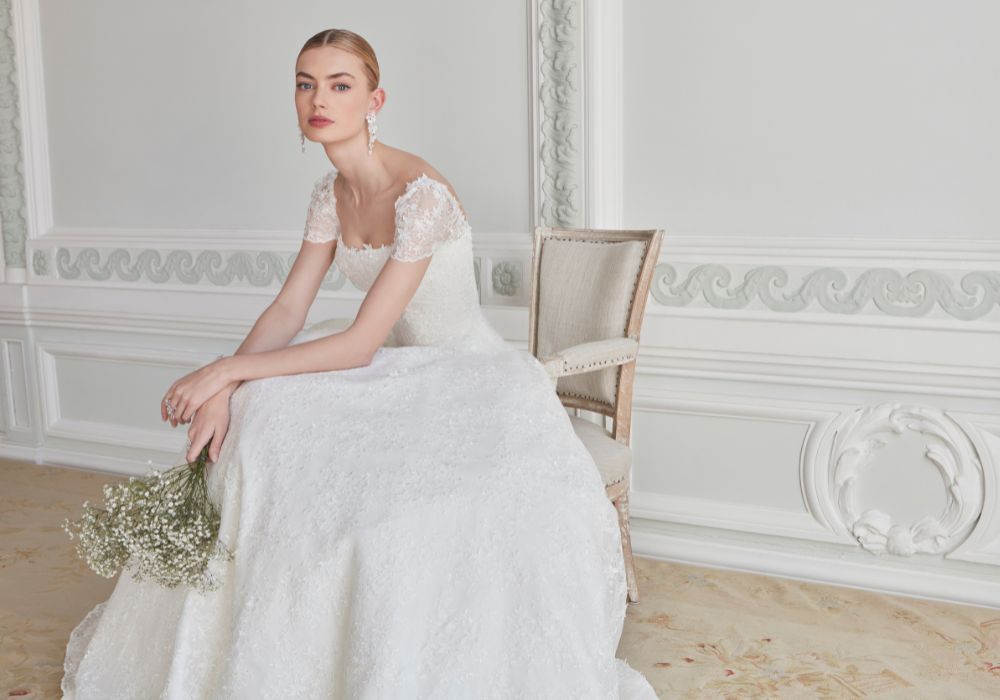 (Image credit: Courtesy of Phillipa Lepley)
3. The rise of personalisation
"Personalised elements are becoming increasingly popular," Lepley says. From monogrammed initials to hidden sewn in dates, and even paw prints. "People are wanting to tell their story through their dress!" 
Lepley explains that she's also seeing more brides opts for multiple dresses, further enhancing the personalised element of their day.