Source: gownsandguests.com
You're engaged, and you want to invite everyone you know to celebrate your big day! We get it. However, it's not likely you, your future spouse, and each of your parents will be able to invite everyone you want.
So, how do you determine who makes the guest list and who gets cut? It's your wedding, so the final decision is, ultimately, up to you.
But there are some tips to make the process easier. Here's some advice for couples looking for ideas to make their wedding guest list work:
Determine Your Guest List Before Booking a Venue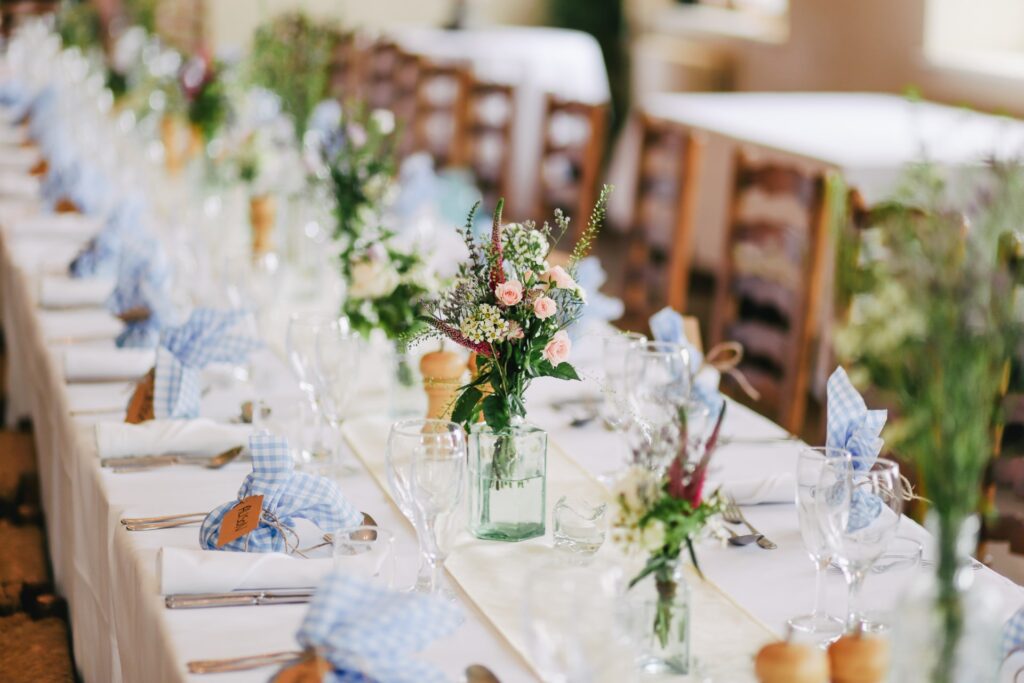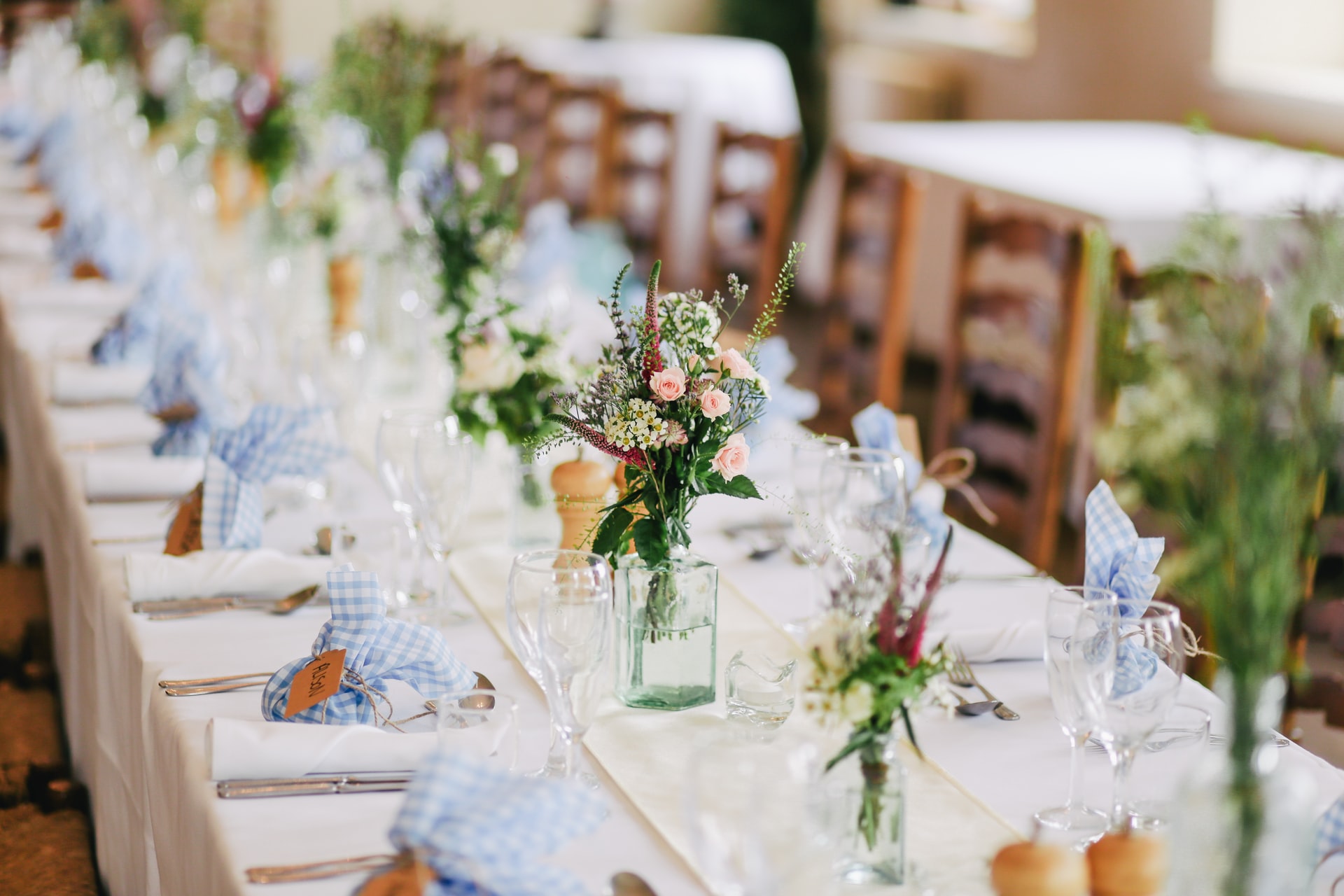 Source: unsplash.com
This may sound like putting the cart before the horse, but the number of people you want to invite will dictate what size wedding venue you book. Say your initial or even final list includes 300 people, but the wedding venue you already put a down payment on only holds 200.
If this is the case, you'll have a hard time narrowing down your guest list to fit the space. Avoid the hassle by creating a preliminary guest list right away. This way, when you're browsing perfect venues, you'll know exactly which ones will accommodate your guests and which you can rule out.
Create Guest List Categories and Prioritize Them
Your preliminary guest list will likely evolve as your engagement goes on. The idea is to have a rough estimate when choosing venues, but your list will change as you narrow down your list of attendees.
According to michelleisabel.com, to get there, categorize your guest list into family, friends, colleagues, parents' friends, etc. Next, prioritize which groups are a must invite and which groups, or people within a group, would be nice — but not necessary — to have at your wedding. Obviously, both immediate families are invited. Your grandparents, aunts, uncles, and cousins are invited. But do you invite your cousins' kids or their kids' children? That may be where you want to draw the line.
How about friends? Longtime family friends are a must. You and your future spouse's closest friends are a shoo-in as well. However, your colleagues, your parents' colleagues, and parents' friends you don't know well may not make the list. And, that's OK.
Be Strategic About Including Plus-Ones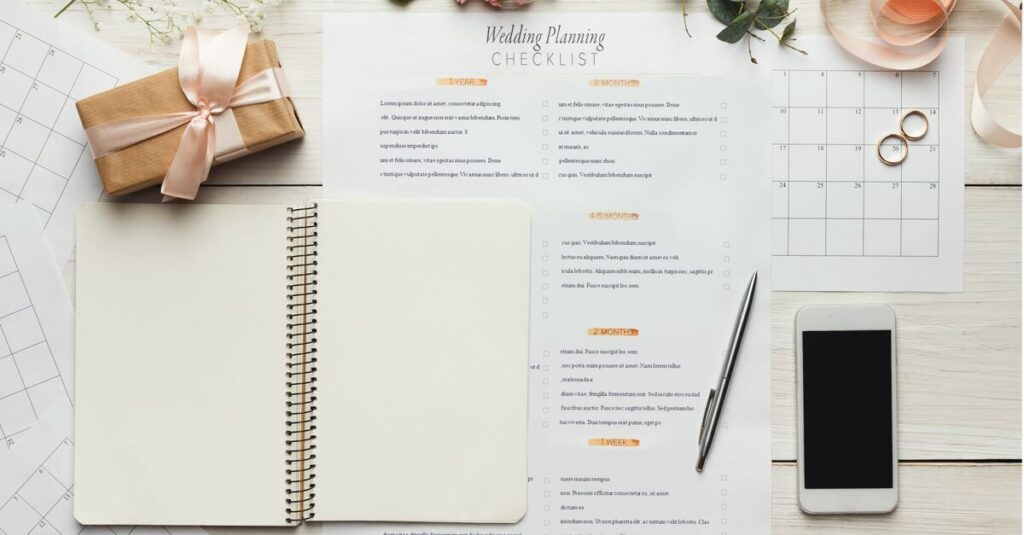 Source: theknot.com
Of course, everyone who's in a relationship — dating or married — would love to bring their significant other to your wedding. However, including plus-ones can be a huge headache. Try setting a hard-and-fast rule to minimize guests' hurt feelings. If you're allowing certain cousins to bring a plus-one because you know their significant other and they've been dating for 10 years, perhaps you should extend a plus-one to all your cousins. Then again, if you only have room for extended relatives and your friends, then omit cousin plus-ones altogether.
Decide If You Want a Child-Friendly Wedding
One way to reduce your guest list is to predetermine whether your wedding will be child-friendly. If you're struggling to make the numbers fit, perhaps it's best to kindly ask guests to leave their children at home with a babysitter. An adults-only wedding is a great way to narrow down your guest list and give those moms and dads in your family a kid-free night out. Not sure how best to broach this conversation? For starters, know that Minted not only offers ornate and customizable wedding invitations — but also provides suggested wording for adults-only weddings.
Know the Costs Associated with Guests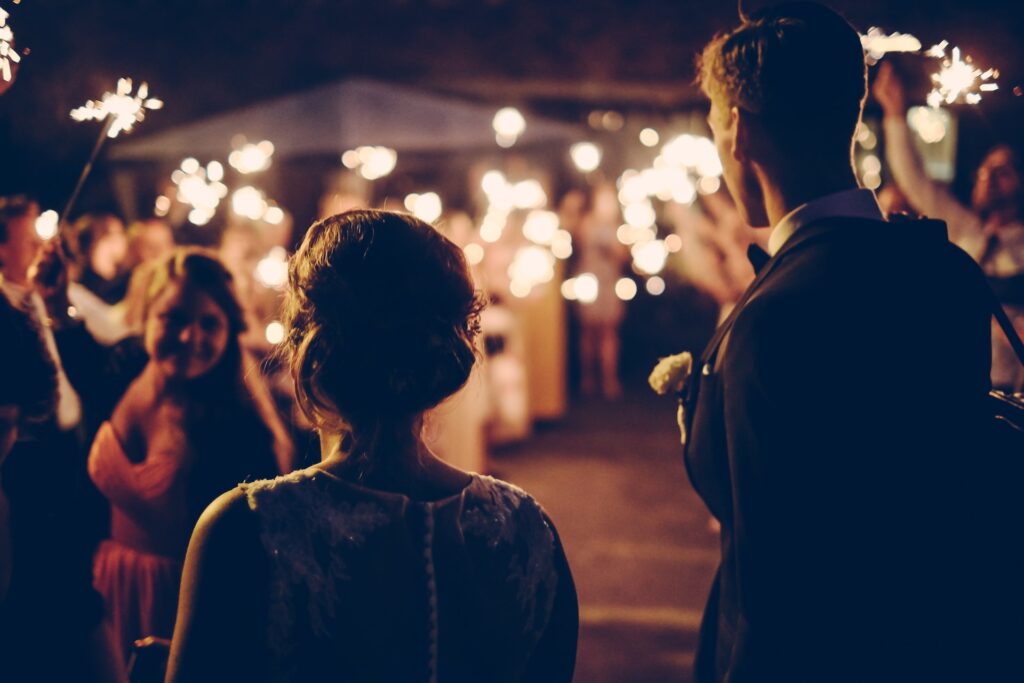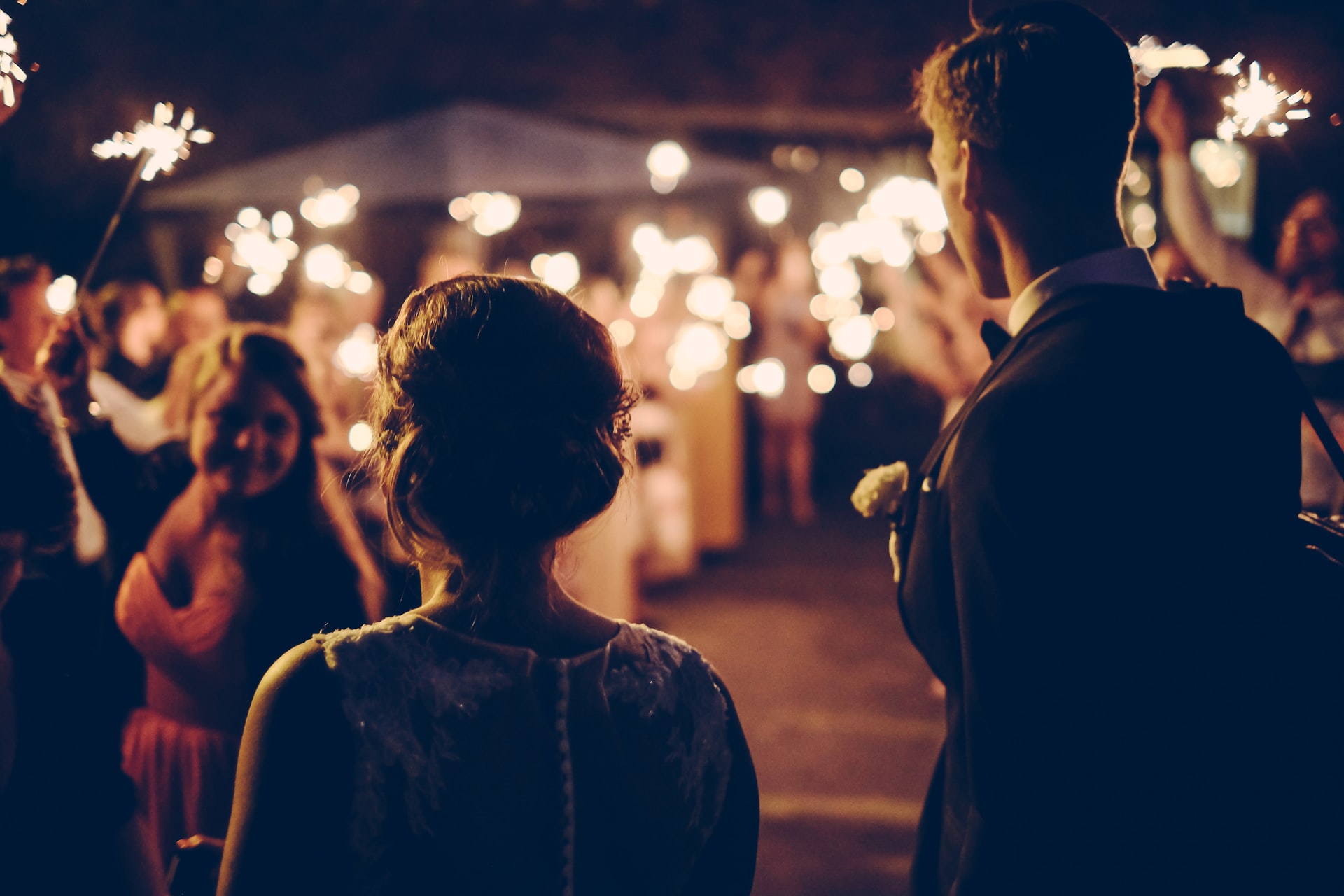 Source: unsplash.com
As soon as you started researching wedding-day details, you likely realized how quickly costs increase per guest. After all, each guest needs a save-the-date, formal wedding invitation, place setting, dinner, dessert, party favor, and thank you card.
If you started your wedding planning process by creating a budget, you have an approximate estimate of how many guests you can invite to stay within budget. Be mindful of this as you create your guest list and later choose a wedding venue.
Creating the Optimal Guest List
As you can see, there are countless ways to create an ideal guest list without controversy. Remember to determine your numbers before booking a venue, categorize and prioritize your guests into lists, be strategic about plus-ones, decide whether children are invited, and know the costs associated with each guest. Once you've finalized your guest list, you can move on to planning the fun, decorative details of your big day. Happy planning!
Create a policy for kids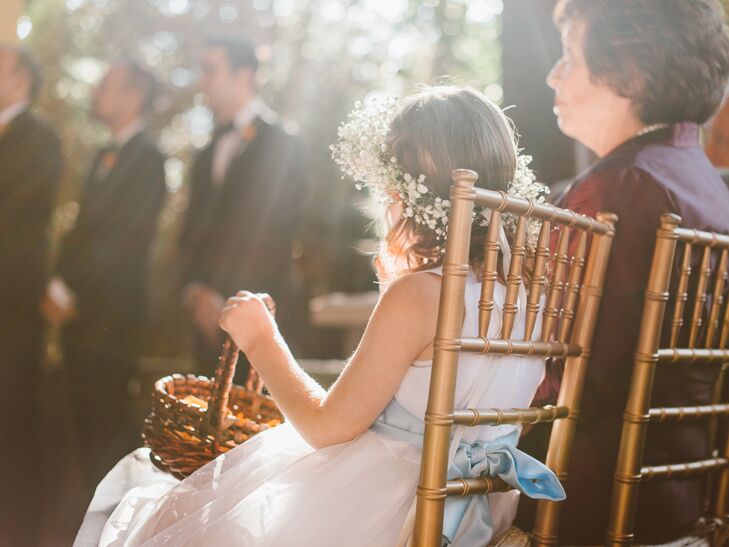 Source: theknot.com
The best way to deal with kids is to create a policy for them. You can ask the parents to leave the kids home but there should be a policy for who you consider kids. Write a note on the invitation card that kids under the age of 12 or 14 are not allowed. Furthermore, you should tell each parent and explain to them that before the wedding day that they must not bring their younger kids.
This is an important thing and you should do it personally. Because many close friends and friends consider them an exception. Therefore, if you do not want that to happen, you should be clear about it.
How to decide on the confirmed guest list?
You can send invitations to your friends and family but not everyone will come. So you must know the list of people who are actually attending the event. This will help you out in reducing the cost of your booking. You can make a shorter list and cut off the overall cost.
To do this, you should add a date to the invitation card. Ask your invited guests to make confirmation before the given date. This will allow you to make a final list of the number of people coming. Your guests will need to tell you whether they will come or not and if they are bringing someone with them.
No need for a B-List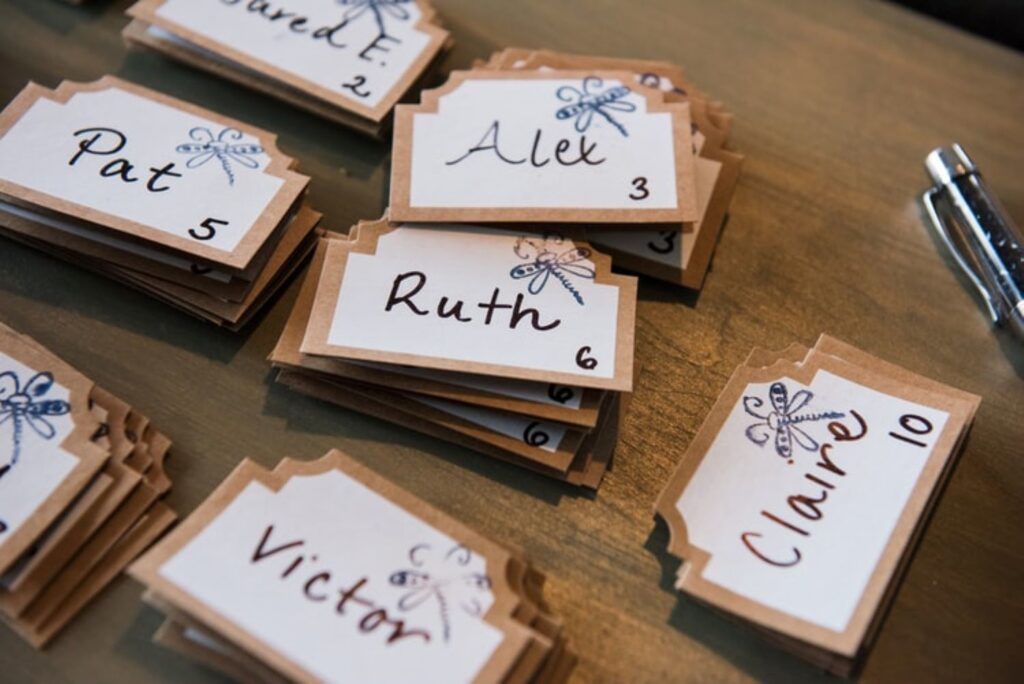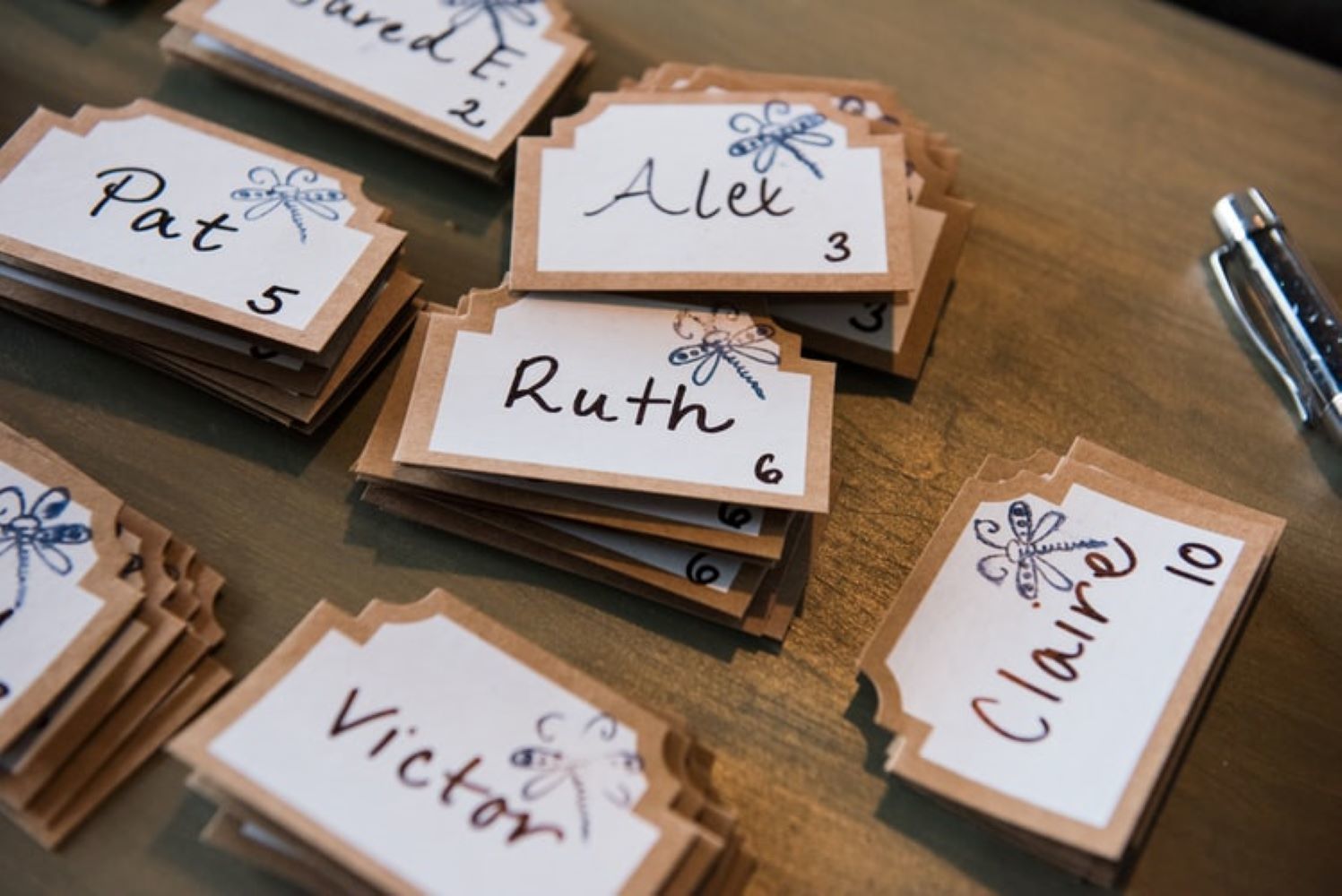 Source: guidesforbrides.co.uk
A lot of people make a b-list of people who they want to invite but if someone could not come. So if they have a budget to invite 50 people, they will send the invitations to the A-list. Afterward, when A-listers confirm their presence or absence, then comes the invitations for B-listers. But believe us, there is no need to do so. Because you cannot hide things.
People from B-list will eventually know that they were not the first choice. Thus, it will make them feel bad and extra. Eventually, this little thing will ruin your friendship. So instead of doing that, you should just invite the A-list people. And if someone complains about not being invited you can simply make an excuse that you were short on budget. This is better than making them feel like an option.
What to do with work friends?
Yeah, you can make friends at work but there is a difference between close friends and people you just met. You being polite to your colleagues and workmates is another thing. However, you are not bound to invite them to your wedding. Therefore, prioritizing the guest list is important. It will let you decide the number of people who are important.
You cannot skip your close relatives like uncles and aunts and first cousins. However, if you are not in contact with them for a long time, you can skip them. Likewise, your childhood friends who have been with you till now are a must thing. But everyone else is an option.